Mueller Report 'More Damaging' For Trump Than AG Barr Revealed in Summary, Special Counsel Investigators Say: Report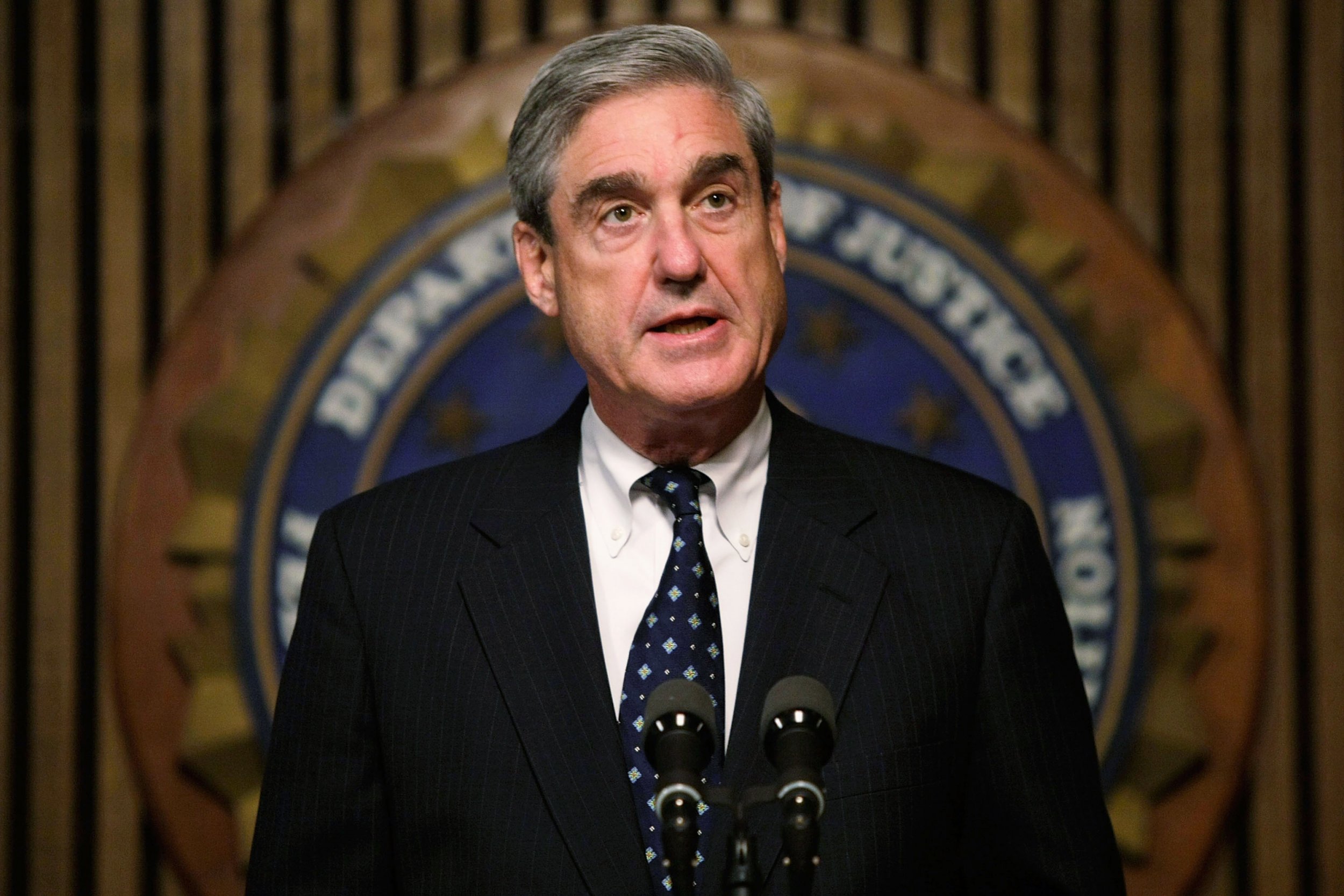 Some members of special counsel Robert Mueller's team told associates that Attorney General William Barr's four-page summary of their investigation into Russian interference in the 2016 presidential election did not fully represent their findings, according to a New York Times report published Wednesday.
Government officials and other sources familiar with the special counsel team's work revealed to The Times that Mueller's nearly 400-page report would be more damaging for President Donald Trump than what Barr had set out late last month.
"The officials and others interviewed declined to flesh out why some of the special counsel's investigators viewed their findings as potentially more damaging for the president than Mr. Barr explained," The Times reported. The investigators also told The Times they had concerns that Barr's narrative of the findings would have hardened public perception by the time the full report became public.
The special counsel's investigators said they thought Barr should have included more details of their findings in his letter, which was delivered on March 24, barely 48 hours after Mueller submitted his completed report.
A person familiar with the probe told The Times that Mueller's office had never requested that Barr release the report so soon. Two officials with knowledge of Barr's thinking suggested that in writing his summary, Barr was cautious about deviating from a Justice Department practice to "not disclose derogatory details in closing an investigation," The Times reported. The decision was informed by former FBI director James Comey's widely criticized move to harshly criticize 2016 Democratic presidential nominee Hillary Clinton for her email practices while not recommending that she be charged.
Meanwhile, Barr and his advisers were frustrated by Mueller's decision not to draw a conclusion on whether Trump obstructed justice, two government officials told The Times. The result was for the attorney general to write that he and Deputy Attorney General Rod Rosenstein had concluded that the evidence was not sufficient to establish that the president had "committed an obstruction-of-justice offense."
The White House and Justice Department did not immediately respond to Newsweek's request for comment about the report.
The completion of Mueller's investigation was announced last month. Barr's summary said the "special counsel's investigation did not find that the Trump campaign or anyone associated with it conspired or coordinated with Russia in its efforts to influence the 2016 presidential election." But on the question of whether Trump had obstructed justice, Barr said that the special counsel's investigation neither exonerated nor indicted the president. Barr indicated in his summary that he saw no reason to press a criminal charge against the president.
Demands for the full report to be made public have ramped up in recent weeks. Barr, in a letter dated March 29, told lawmakers that he would make the Mueller report public by mid-April, but with "the redactions that are required." According to reports, the almost 400-pages of findings, not including exhibits, will be heavily redacted when released.
Despite Trump's initially enthusiastic calls for the Mueller report to be released in full, the president appeared to backpedal his position. On Tuesday, he tweeted that he condemned Democrats for wanting to see it. "In 1998, Rep.Jerry Nadler strongly opposed the release of the Starr Report on Bill Clinton. No information whatsoever would or could be legally released," the president tweeted. "But with the NO COLLUSION Mueller Report, which the Dems hate, he wants it all. NOTHING WILL EVER SATISFY THEM! @foxandfriends"
After Barr dropped his summary last month, Trump announced on Twitter: "No Collusion, No Obstruction, Complete and Total EXONERATION. KEEP AMERICA GREAT!"