White House Chief of Staff Says Mueller-style Investigation of Hillary Clinton Needed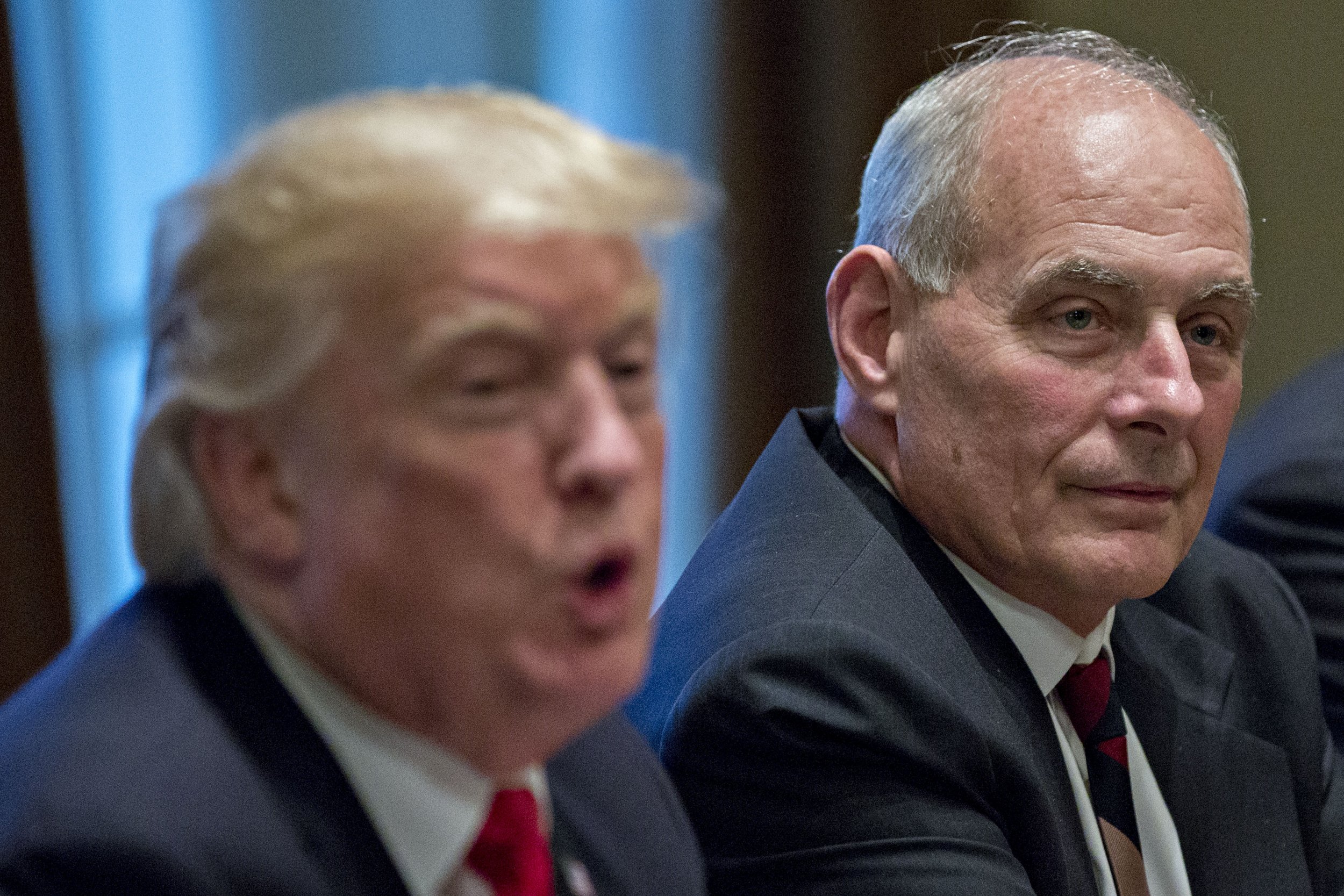 White House chief of staff John Kelly called for a special counsel to investigate Hillary Clinton's campaign and the Uranium One deal on the day President Donald Trump's former campaign chairman was arraigned for money laundering and other charges.
"I think it's doubly important that when these kinds of accusations are made that they should be investigated," Kelly said when asked by Fox News anchor Laura Ingraham during an interview late Monday whether investigators should look into the 2009 uranium deal and Clinton.
"Should there be another special prosecutor?" Ingraham asked. "I guess so," Kelly said. "I'm not a lawyer."
The deal to approve the sale of the Canadian company Uranium One to Russia was signed off by the nine-agency Committee on Foreign Investment in the United States in 2009. Through it, American uranium deposits in Kazakhstan were transferred to Russia. Clinton's State Department sat as one of the board members. The Clinton Foundation later received millions in donations from current and former investors in Uranium One.
Ingraham also suggested that Clinton should be investigated because her 2016 election campaign put up part of the funding for the research that led to the so-called pee dossier compiled by former British spy Christopher Steele that alleges collusion between the Trump campaign and Russia. The dossier was first funded by the conservative website The Free Beacon from 2015 to May 2016, before the DNC funded the research behind it.
Read more: The Hillary Clinton Russia Uranium One conspiracy theory doesn't make any sense
This month Senate Judiciary Committee Chairman Chuck Grassley announced his committee has launched a probe of the Uranium One deal. No probes of the Steele dossier have been announced so far.
"There is so much GUILT by Democrats/Clinton, and now the facts are pouring out. DO SOMETHING!" Trump urged Republicans Sunday, calling allegations that his campaign colluded with Russia "phony."
Investigations into Russia's efforts to interfere in the 2016 election and whether the Trump campaign assisted them are being conducted by special counsel Robert Mueller and both chambers of Congress.
Mueller's investigation filed multiple charges against Trump's former campaign chairman Paul Manafort last Friday, mainly in relation to financial crimes. Manafort turned himself into the FBI Monday and has been arraigned and released under house arrest.
"Why aren't Crooked Hillary & the Dems the focus?????" Trump tweeted early Monday.
"It is very distracting to the president, as it would be do any citizen, to be investigated for something while at the same time trying to carry the weight of what being president of the United States means on his shoulders," Kelly said during his interview with Ingraham.
Kelly said Mueller's investigation should end soon and indicated that most Americans don't care about it. "It should wrap up soon. It would seem that they're toward the end of the witness pile, and I don't know how much longer it could possibly go on. But we're in great hopes that it wraps up," he said.
"If you look at the rates of acceptance among the U.S. population, the U.S. Congress, the media is all way down in the single digits or the teens," Kelly said. "Most people in America look at Washington with amusement, but not with an awful lot of respect or interest."