Congresswoman Asks Mueller Why Trump Campaign Manager Shared Exclusive Polling Data With Russian Intelligence Operative
During a much-anticipated House Judiciary Committee hearing on Wednesday, Democratic Congresswoman Zoe Lofgren of California asked former Special Counsel Robert Mueller for information about one of the greatest mysteries to emerge from his 448-page report on Russian election interference: why former Trump campaign chairman Paul Manafort shared internal campaign polling data with Konstantin Kilimnik, a man believed to be a Russian intelligence operative.
"You also described in your report that the then-Trump campaign chairman Paul Manafort shared with a Russian operative, Kilimnik, the campaign strategy for winning Democratic votes in mid-Western states and internal polling data. Isn't that correct?" Lofgren asked during the hearing.
"Correct," Mueller responded.
"They also discussed the status of the Trump campaign and Manafort's strategy for winning votes in mid-Western states. Months before that meeting, Manafort had caused internal data to be shared with Kilimnik and the sharing continued for some period of time after their August meeting. Isn't that correct?" the Congresswoman continued.
"Accurate," Mueller responded.
"In fact, your investigation found that Manafort briefed Kilimnik on the state of the Trump campaign and Manafort's plan to win the election. And that briefing encompassed the campaign's messaging, the internal polling data, it also included discussions of battleground states that Manafort identified as Michigan, Wisconsin, Pennsylvania, and Minnesota. Isn't that correct?" Lofgren continued, citing page 140 of volume 1 of the Mueller report.
"That's correct," Mueller responded.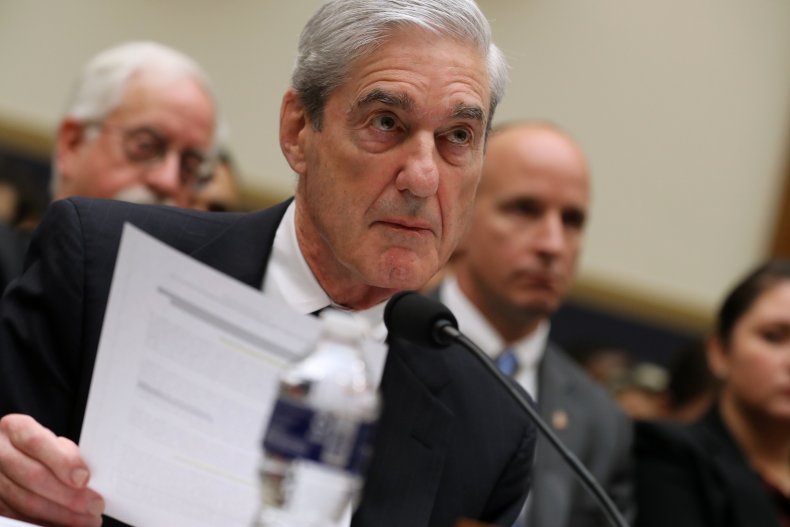 "Did your investigation find who requested the polling data to be shared with Kilimnik?" Lofgren asked.
"I would direct you to the report. That's what we have in the report with regard to that particular issue," Mueller answered.
Lofgren responded by pointing out that Congress does not have the unredacted version of the report, and consequently may be missing key information. Attorney General William Barr released a public version of the report in April, but some sections of the document are almost 50 percent redacted to protect grand jury material or information relating to ongoing investigations, among other reasons.
Lofgren continued her line of questioning by asking how the Russian government could have used this Trump campaign polling data to further its sweeping and systematic interference in the 2016 election.
"That's a little out of our path," Mueller responded.
Former Special Counsel Robert Mueller and his team spent two years investigating the scope of Russian election interference in the 2016 election and whether members of the Trump campaign collaborated with the Russians in that effort. They discovered irrefutable evidence of Russian government-sponsored interference, but did not find sufficient evidence to determine without a reasonable doubt that Trump or his associates had entered into a criminal conspiracy with the Russians.
Nevertheless, it is clear that Russia acted to benefit Trump's candidacy, and that members of the Trump campaign welcomed these efforts.
What's more, the Russian interference efforts appeared based on an in-depth knowledge of the U.S. political system.
Many experts have raised questions about whether Manafort and the polling data that he shared with Kilimnik had helped inform the Russian election interference efforts. The Special Counsel's team could not determine this, however, in part because Kilimnik could not be questioned. Manafort, meanwhile, lied to federal prosecutors and broke the terms of a plea agreement, proving himself unreliable.
Judge Amy Berman Jackson determined that there was sufficient evidence that Manafort had lied specifically about his interactions with Kilimnik.
On Wednesday, Lofgren pointed out that the Trump campaign had not been reluctant to receive help from the Russians.
"You wrote that it expected it would benefit electorally from information stolen and released from Russian efforts. Isn't that correct?" Lofgren asked Mueller.
"That's correct," Mueller responded.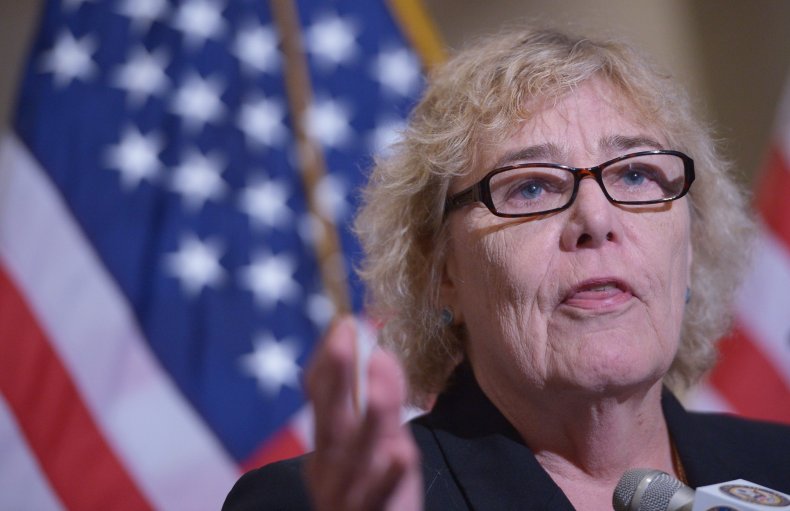 "From your testimony and the report, I think the American people have learned several things," Lofgren continued.
"First, the Russians wanted Trump to win. Second, the Russians went on a sweeping cyber influence campaign. The Russians hacked the [Democratic National Committee], they got the Democratic game plan for the election. [Trump] campaign chairman met with the Russians and repeatedly gave them internal data, polling, and messaging in the battleground states," Lofgren noted. "So while the Russians were buying ads and creating propaganda to influence the outcome of the election, they were armed with inside information that they had stolen form the DNC and that they had been given by the Trump campaign chairman Mr. Manafort."
Former Special Counsel Robert Mueller will continue to answer questions from the House Judiciary Committee and House Intelligence Committee on Wednesday. He has asked the American public to read the redacted version of his report, and has repeatedly referred back to the report during his public hearings.