Jared Kushner Will Probably Be Indicted, Says Former DNC Chair Howard Dean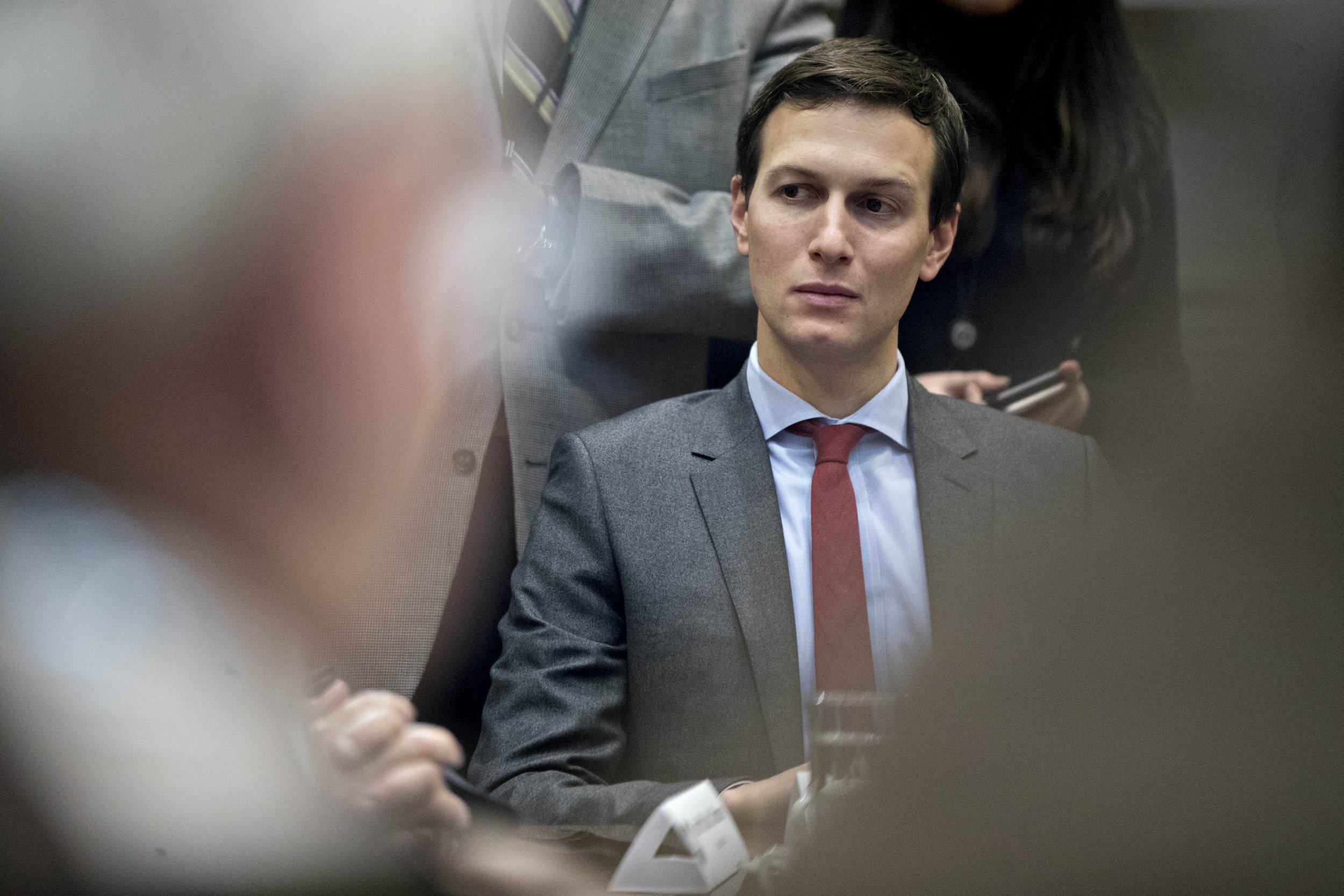 Special counsel Robert Mueller will probably indict President Donald Trump's son-in-law and senior adviser, Jared Kushner, former Democratic National Committee Chair Howard Dean predicted Sunday.
"I expect there's a good likelihood Jared Kushner will be indicted for money laundering, and then we're going to see how far this Russian involvement goes," Dean said on MSNBC.
Dean spoke after the Paradise Papers, a massive investigative report published Sunday based on millions of leaked legal documents, revealed Kushner's business ties to Russians. As reported by The Guardian, Russian tech magnate Yuri Milner's family trust invested nearly a million dollars into Kushner's tech startup, Cadre, in 2015.
Milner also reportedly served as a middle-man for Russian state investments in other Silicon Valley tech companies, such as Twitter and Facebook. Those two companies have faced recent congressional scrutiny over ads purchased by the Kremlin with the apparent aim of influencing the 2016 election.
These revelations are only the latest scandal to plague Kushner in recent months. Politico reported in April that the former newspaper publisher and real estate investor had long-term links with Vladimir Putin as well as Russian-Jewish oligarchs.
Soon after, it was revealed that one of Kushner's applications for security clearances featured a litany of mistakes. Most notably, Kushner failed to disclose a June 2016 meeting with Russian lawyer Natalia Veselnitskaya at Trump Tower in New York with Donald Trump Jr. and Trump campaign manager Paul Manafort. This was omitted even after Kushner said he edited and resubmitted the application multiple times.
"I have never seen that level of mistakes," Charles Phalen, the director of the National Background Investigations Bureau, a division of the Office of Personnel Management, said at the time.
Kushner has so far had four previously undisclosed campaign talks with Russians discovered. In July, Kushner told a Senate committee that his meetings with Russians did not mean he attempted to collude with the Kremlin.
Last week, Manafort and his business partner Rick Gates were indicted by a federal grand jury as a result of Mueller's investigation into the Trump campaign's suspected ties to Russia. Court papers revealed a former Trump policy adviser, George Papadopoulos, also pleaded guilty to making misleading statements to the FBI about contacts with Russians.
An NBC News report Sunday claimed Mueller is also on the verge of indicting Trump's former national security adviser Michael Flynn on possible money laundering charges and for failing to disclose ties with Russian contacts.
Dean, who served as chair of the DNC from 2005 to 2009, has been a vocal critic of the Trump administration since its earliest days. His claims on Sunday furthered long-running speculation that Mueller's probe will eventually find its way into Trump's family.