Mueller Seen Treating Trump Like a Mob Boss, Targeting Those Close to Him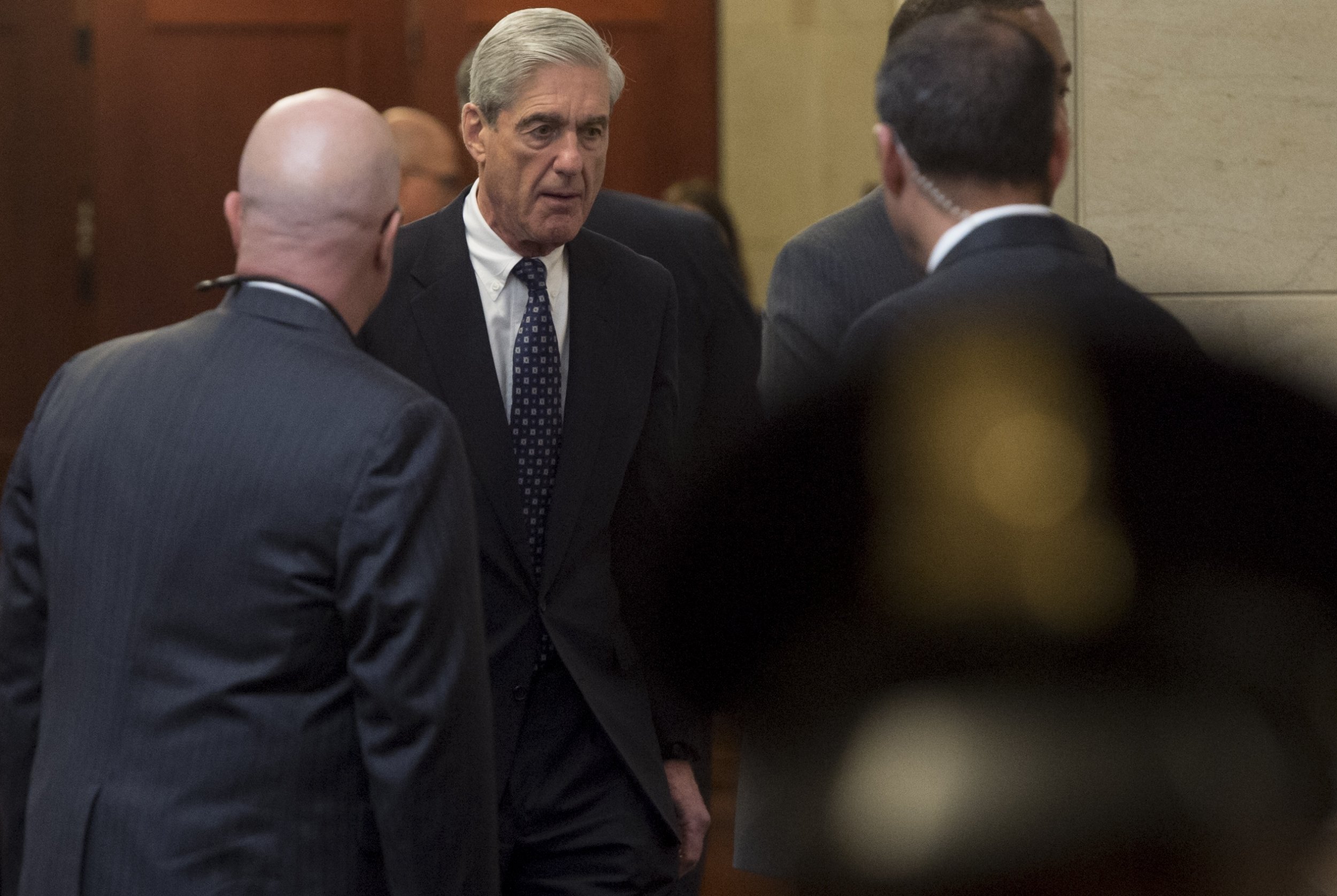 Bonanno, Gambino…Trump?
The first two are recognizable as bosses of the notorious Five Families, as the leading organized crime outfits of New York and other areas of the country were once known, and the third obviously belongs to the president of the United States and his famous New York real estate family. Other than location, location and location, the three names also have something else in common: aggressive federal investigations.
At least that's the analogy made by one former federal prosecutor and current law professor in describing the tactics undertaken by special counsel Robert Mueller as he delves into Russia's alleged collusion with the Trump campaign last year, as well as into the president's finances.
"They seem to be pursuing this more aggressively, taking a much harder line, than you'd expect to see in a typical white-collar case," Notre Dame professor Jimmy Gurulé told The New York Times. "This is more consistent with how you'd go after an organized crime syndicate."
The comment cited not only the tactics employed during Mueller's probe over the last four months, but also the team the former FBI director assembled and its areas of expertise.
Sometimes dubbed a "dream team," the special counsel's unit includes ex-FBI agent and terrorist tracker Aaron Zebley, a former assistant special prosecutor in the Watergate investigation, James Quarles, and Lisa Page, who reportedly has important experience in money laundering and organized crime cases.
Page was also part of a task force involved in the case against Ukrainian oligarch Dmitry Firtash, who could be extradited to the United States. He has long been on investigators' radar because of an old business partner, Paul Manafort, the former Trump campaign manager.
Speaking of Manafort, his reported experiences with Mueller's team stand as a prominent example of the investigation's scope and tactics. When Manafort's house was raided in July in a search for documents and information on his computer, prosecutors said they intended to indict him, the Times reported, citing two people close to the investigation.
Many experts have said Mueller's team is using such threats to strike fear into witnesses in the hopes of flipping them as witnesses—in order to move higher up the political food chain, much like in every gangster picture Hollywood's ever produced.
Indeed, the fear mongering seems to be working, as staffers are afraid Mueller has co-workers wired inside the White House.
Earlier this month, it was disclosed Mueller's team intends to speak to many top Trump staffers who could be privy to pertinent information, like "capos," or leaders of mafia crews. The special counsel told the White House that he was likely to seek interviews with six top current and former aides, including new Communications Director Hope Hicks, former Chief of Staff Reince Priebus and former press secretary Sean Spicer, according to The Washington Post.