Mueller Has 'Technical Case' Against Trump for Obstruction Justice, Former AG Holder Says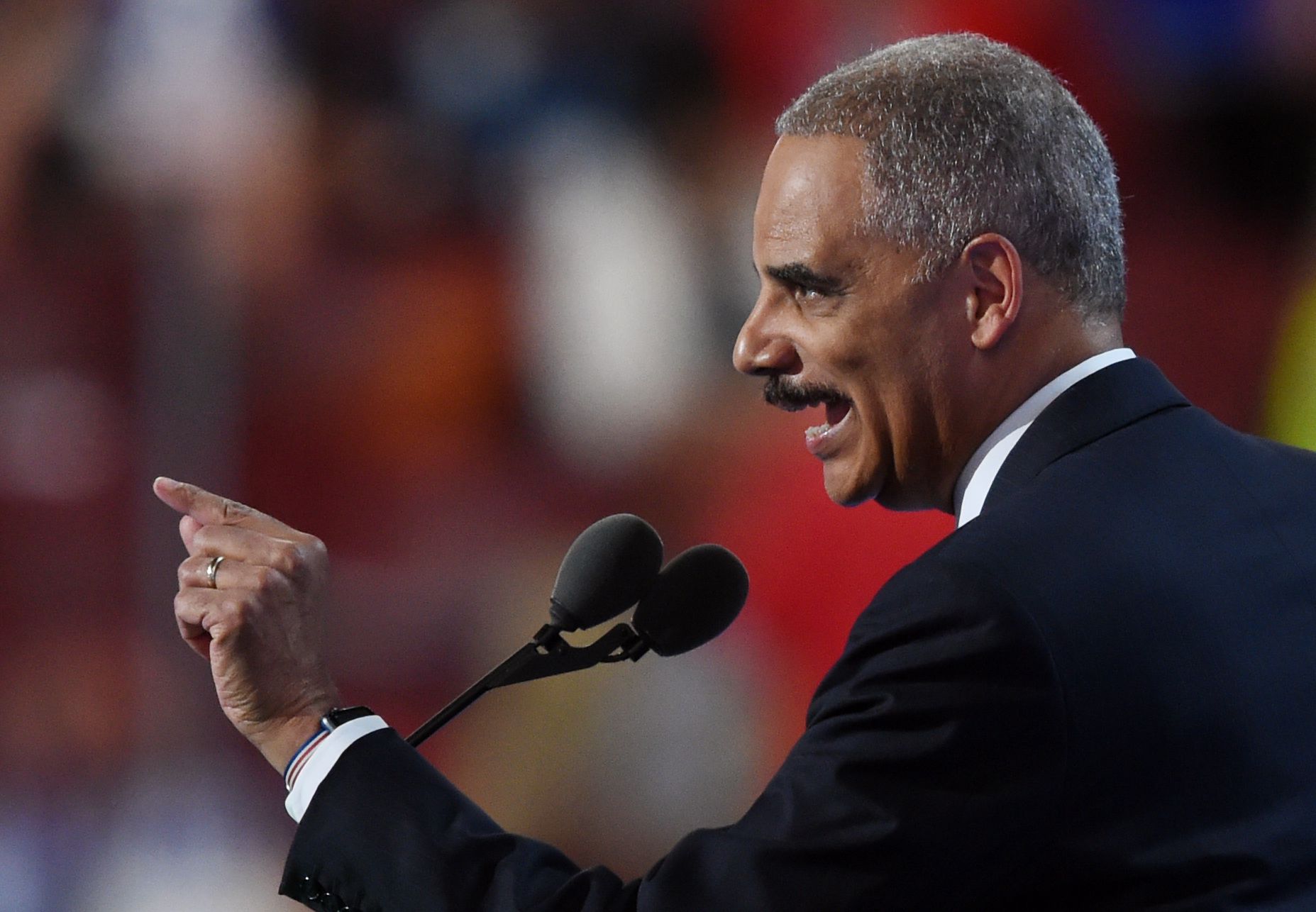 Special counsel Robert Mueller has a "technical case" for obstruction of justice against President Donald Trump in the ongoing Russian election meddling investigation, but will ultimately need to make his "best" case, according to former Attorney General Eric Holder on Wednesday.
"Is there a technical case there now? I think so. Now," Holder said Wednesday after a Christian Science Monitor–sponsored breakfast, Politico reported.
But Holder, who ran the Justice Department under President Barack Obama, said a prosecutor must make sure he or she is mounting a strong case, not just one that is merely arguable in court.
"If you're a prosecutor, you make sure that you are building the best case," Holder said. "Not a technical case, but the best case, you know, that you can."
Obstruction of justice is reportedly a focus of Mueller's investigators—and Holder pointed to former FBI Director James Comey's dismissal in May as a possible part of that probe, along with the president's apparent effort to get Director of National Intelligence Daniel Coats and CIA Director Mike Pompeo to intervene in the investigation into former national security adviser Michael Flynn, according to The Washington Post.
"You know, the Comey firing," Holder said, "the outreaches to Coats and the other intel guys..."
But Holder also stressed there's very little known about what Mueller's probe has unearthed: "Now, who knows what else they've got?"
The president and his administration have vehemently denied any collusion between his campaign and Russia to win the White House in 2016. And Trump also blasted last week any "obstruction" as well, stating that was the avenue his opponents were now pursuing since the "Russian Witch Hunt" had not shown collusion after a year of investigating.
A memo created by Republicans on the House Intelligence Committee claimed that the FBI and Justice Department were biased against Trump and his campaign. Trump tweeted, inaccurately, on February 3 that the memo totally vindicates him.
"But the Russian Witch Hunt goes on and on," he added. "Their [sic] was no Collusion and there was no Obstruction (the word now used because, after one year of looking endlessly and finding NOTHING, collusion is dead). This is an American disgrace!"
Holder's comments follow reports involving Trump's desire to meet face-to-face with Mueller for an interview, against his lawyers' advice, according to CNN. The president firmly believes he is innocent and would speak with the special counsel under oath.
"He thinks he can work this," a person familiar with Trump's thinking told CNN. "He doesn't realize how high the stakes are."