Mueller Is 'Going for the Kill' on Trump-Russia Investigation, Republicans Believe: Report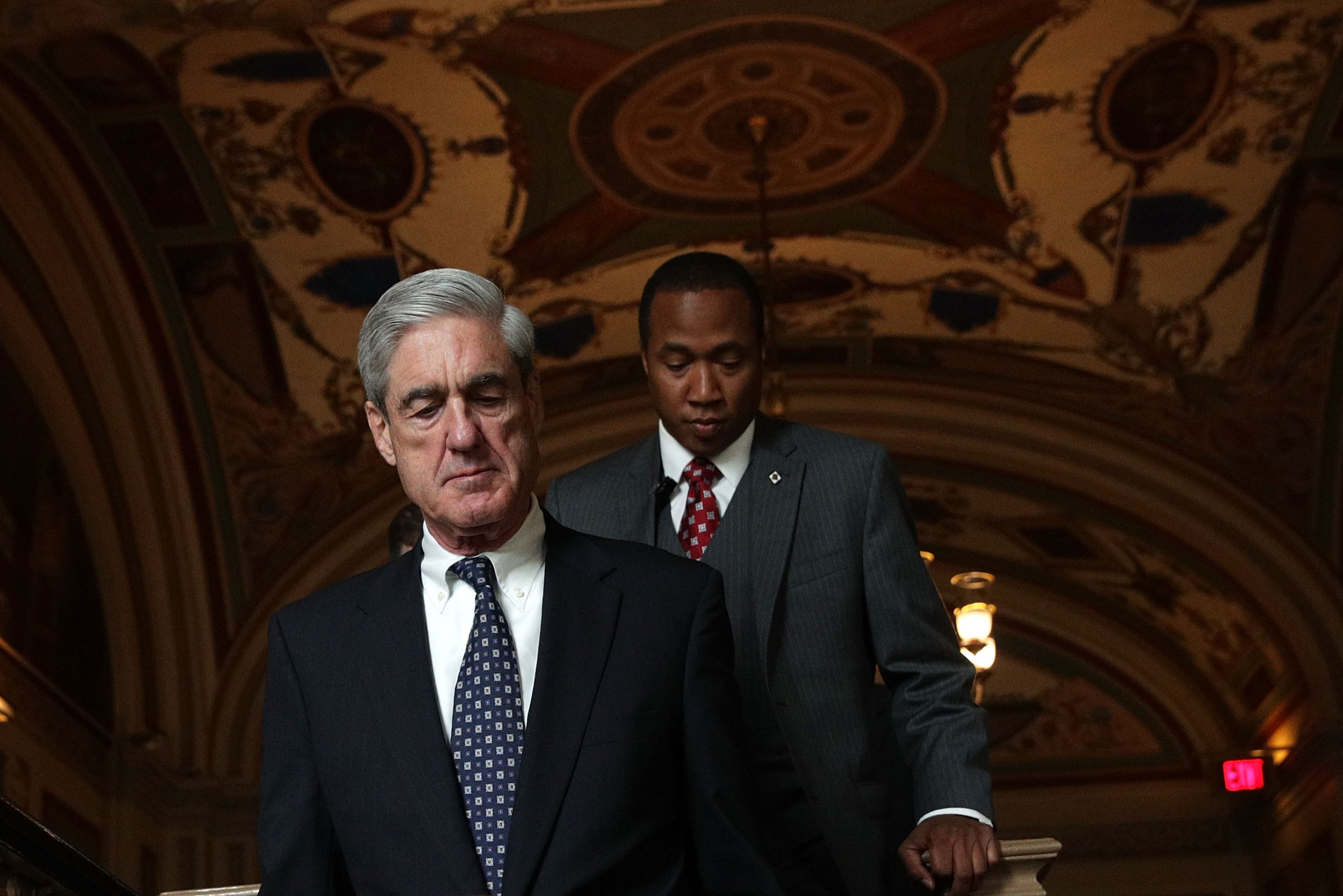 Republicans with close links to the White House increasingly believe that special counsel Robert Mueller is "going for the kill" in his investigation into links between President Donald Trump and Russia, according to a report from Axios Tuesday.
Members of the GOP are said to have come to that stark conclusion based on Mueller's hiring of lawyers experienced in dealing with money laundering crimes and the Mafia, as well as the intensity of his pursuit of both witnesses and evidence.
Related: Donald Trump's communications director hires lawyer amid Russia probe: Report
Trump has previously warned that investigation of his financial dealings is a red line that Mueller should not cross. But that is thought to be exactly what Mueller is doing, including looking into a proposal made during the 2016 campaign to build a Trump Tower in Moscow.
The new report comes just days after Trump's former chief strategist, Steve Bannon, told CBS's 60 Minutes that Trump's firing of former FBI Director James Comey, which he called the worst mistake in "modern political history," led directly to the appointment of Mueller to oversee the investigation.
Mueller's probe appears to have stepped up in recent weeks. It was reported last month that he had impaneled a federal grand jury in Washington and has issued subpoenas related to a meeting Donald Trump Jr. held with a Russian-government-linked lawyer in June 2016. Trump's son-in-law and senior adviser, Jared Kushner, as well as his then-campaign chairman, Paul Manafort, were also at the meeting. Last week, Trump Jr. was interviewed behind closed doors by the Senate Judiciary Committee.
Such is the scale of Mueller's investigation that legal fees for those coming under the probe's focus are mounting sharply, to the extent that outside legal defense funds could soon be necessary, Axios reports. More Trump aides are said to have lawyered up in response to a draft letter from Trump explaining his reasons for firing Comey, which was never sent and has not been published but has been obtained by Mueller. The letter was handed out to several White House officials, including Vice President Mike Pence, according to The New York Times.
Despite Trump's repeated insistence that he has been told he is not personally under investigation, the president is possibly facing very real personal consequences. Based on conversations with White House aides, Axios says that Mueller is narrowing in on a possible charge of obstruction of justice against the president.
While the details of the original letter have yet to be disclosed, Trump undermined his legally refined reasons for dismissing Comey when he told NBC News that he did so with the Russia investigation in mind.
Despite all of this, Trump is not thought to be considering firing Mueller, according to Axios. Doing so, Trump associates said, would be as bad as "firing the pope."