Mueller Wants Ex-Trump Aide Papadopoulos Jailed for up to Six Months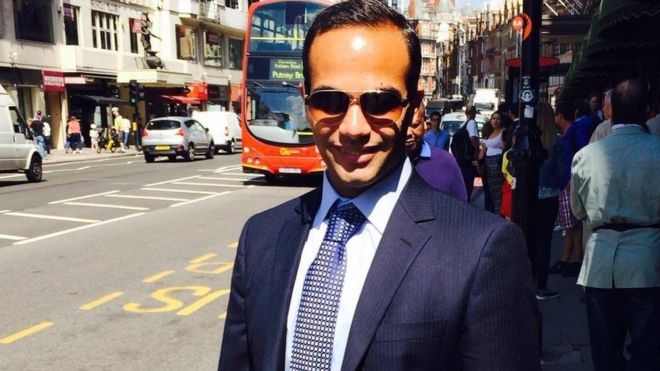 Special Counsel Robert Mueller recommended a prison sentence of up to six months for former Trump aide George Papadopoulos.
In a memo to a judge filed Friday night, Mueller set out his grounds for the sentencing recommendation.
"The government does not take a position with respect to a particular sentence to be imposed, but respectfully submits that a sentence of incarceration within the applicable guidelines range of zero to six months imprisonment is appropriate and warranted," Mueller's memorandum says.
A former Trump campaign foreign policy aide, Papadopoulos has admitted lying to FBI investigators about his contact with Russians during the presidential campaign.
Among those Papadopoulos met was Joseph Mifsud, identified in the filing as The Professor, who told him that Russia had dirt on Democratic presidential contender Hillary Clinton.
The professor also put Papadopoulos in contact with an official connected with the Russian ministry of foreign affairs.
According to the filing, Papadopoulos' lies meant authorities were unable to detain Mifsud before he left the U.S. in February 2017 after a visit to Washington.
Mifsud has not been charged with any crime by U.S. authorities.
"The defendant knew the questions he was asked by the FBI were important, and he knew his answers were false at the time he gave them. His lies negatively affected the FBI's Russia investigation, and prevented the FBI from effectively identifying and confronting witnesses in a timely fashion," the memo says.
"His lies were not momentary lapses. He lied repeatedly over the course of more than two hours, and his lies were designed to conceal facts he knew were critical: the importance of the information he received from the Professor, and his own communications and contacts with Russians and Russian intermediaries during the Trump campaign."
Mueller also recommended a fine of up to $9,500.
Papadopoulos is scheduled to be sentenced on Sep. 7 in the U.S. District Court for the District of Columbia.