President Donald Trump is going down, if not by the man leading the Russian probe, by the woman with whom he allegedly had an affair with, Representative Maxine Waters of California said.
Related: Trump Impeachment Is Just a Matter of Time After More Than 4 Million Sign Petition, Tom Steyer Says
Waters fired back at Trump's latest attack on her intelligence by stating that she believes in special counsel Robert Mueller, who is investigating possible collusion between the Trump campaign and Russians in the 2016 election.
"In the final analysis I think he is going to get him," Waters said at a Human Rights Campaign fundraiser on Saturday. "And if for some reason he is not able to get him, I'm counting on Stormy to do it."
While Mueller's investigation around the Trump campaign and administration members intensifies, the president has been hit with reports that he had a sexual affair with porn star Stormy Daniels in 2006 less than four months after his wife Melania Trump gave birth to their son Barron.
That controversy took another turn last Tuesday, when Daniels, whose real name is Stephanie Clifford, filed a lawsuit against the president claiming the non-disclosure agreement his lawyer compelled her to sign was null and void because it did not contain Donald Trump's signature.
The president earlier on Saturday during a rally held in Pennsylvania talked down Waters' intelligence quotient in reference to her repeated calls for his impeachment.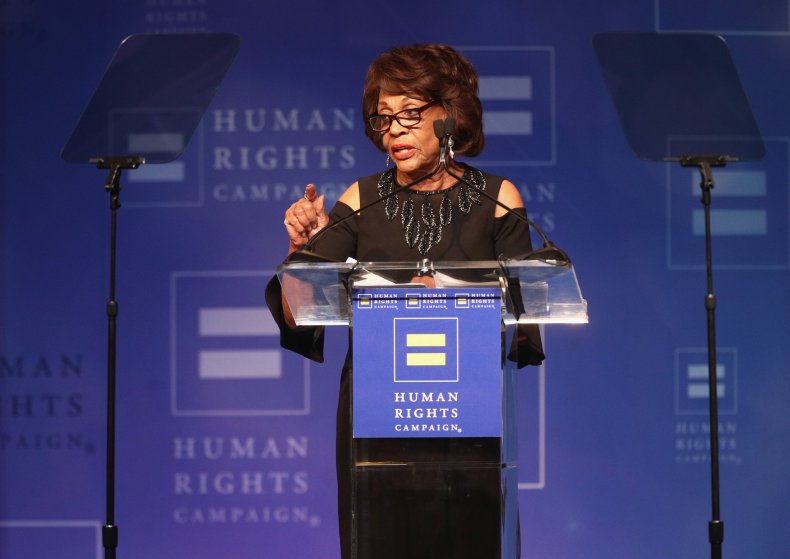 "Ever see her? You ever see her? 'We will impeach him! We will impeach the president.' But he hasn't done anything wrong. 'It doesn't matter, we will impeach him.' She's a low I.Q. individual," the president said. "You can't help it. She really is."
Waters, a Democrat, told The Advocate that the president at the Gridiron said she needed to have an I.Q. test and that his criticisms do not surprise her.
"I've been saying some things about him for a while. I think it's gotten to him, finally," Waters said. "I've been very vocal, and I've been very confrontational almost. And I've been on the point calling for his impeachment, and I think that bothers him a lot."