Mueller Won't Let Indicted Trump Aide Gates Leave House For Christmas, Take His Kids To School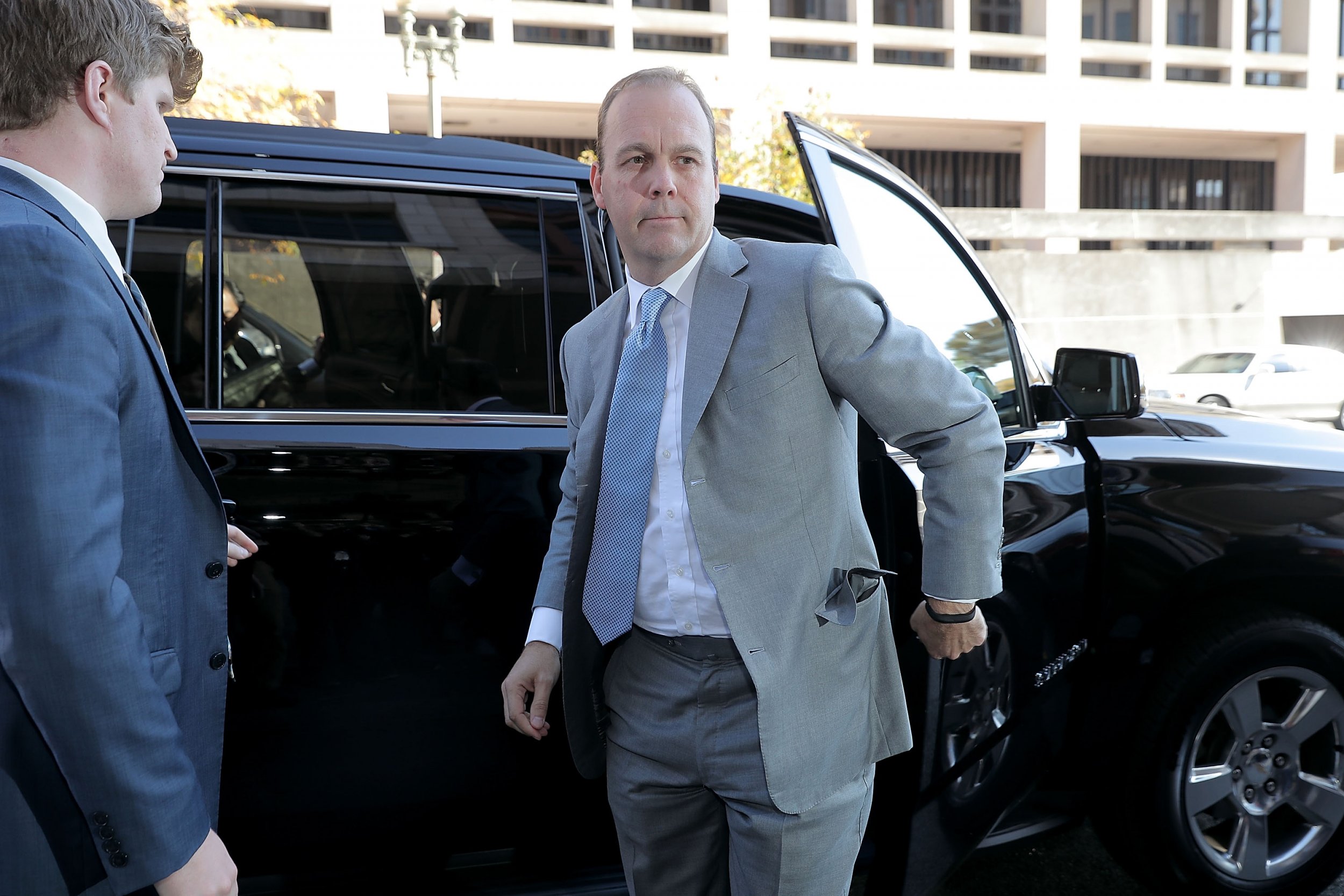 A judge sided with special counsel Robert Mueller Thursday in refusing to release an indicted aide of Donald Trump from house arrest so he could leave his home for Christmas—or take his children to school.
In the court filing, Mueller says the aide, Richard Gates, is a flight risk and shouldn't be allowed to leave his home, at least not yet.
Gates was indicted last month along with his business partner Paul Manafort, who worked as the chairman of Trump's campaign. The pair was arrested as part of the probe into Russian meddling in the 2016 presidential campaign. They are both facing a dozen federal charges, including conspiracy to launder money, conspiracy against the U.S. and unregistered agent of a foreign principal.
A judge placed him under house arrest after the indictment and gave him a $5 million bond.
Gates asked for the order to be lifted so he could take his children to school every day, to birthday parties and other extracurricular activities, claiming being stuck inside was preventing him from working and causing an added struggle on his family. He also asked he be able to leave for Thanksgiving and Christmas.
RELATED: Read the full texts of Robert Mueller's indictment of Paul Manafort and Richard Gates
But a judge on Thursday denied the request, ruling that Gates needs to work with the special counsel to figure out an acceptable bond agreement before he can leave his home.
Prosecutors have said they've had problems determining both Gates's and Manafort's wealth. Mueller said that's still an issue and something that should be resolved before Gates's house arrest is lifted, explaining Gates has "failed to answer a series of questions about his assets.
"The government continues to have concerns about the accuracy of the defendant's account of his net assets," federal court documents show.
Mueller said Gates has lied over the course of the investigation, first saying that he had "limited assets that include only a single home" when his most recent financial statements show a securities/brokerage account is valued at more than $1.3 million and he has a total net worth of more than $3.4 million, federal documents show.