Trump Critics Think the Robert Mueller Email 'Scandal' Is Baloney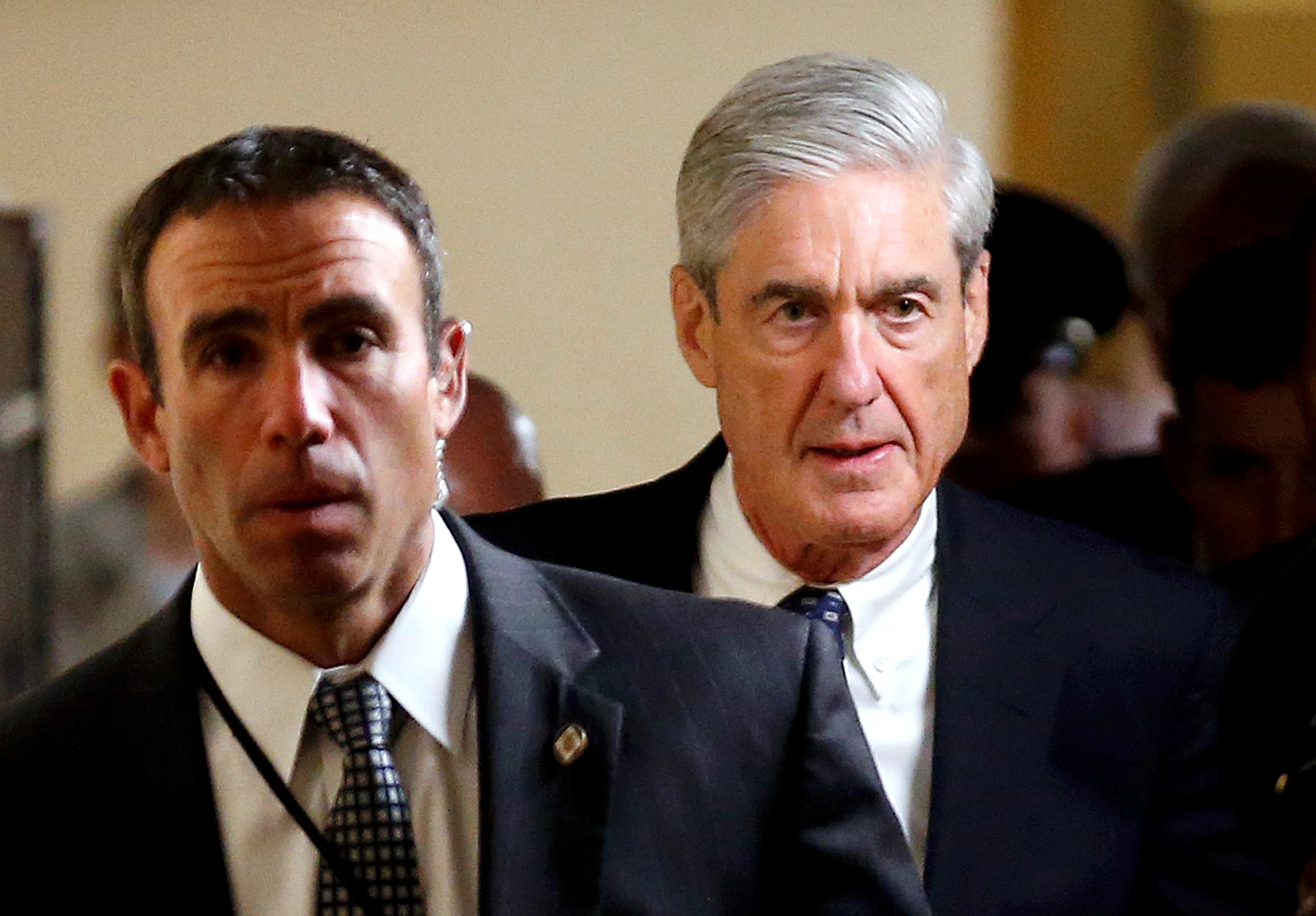 Rumors about the future of the investigation into alleged Russian links to President Donald Trump's campaign continue to swirl Sunday, after a transition team lawyer accused the special counsel investigation of obtaining tens of thousands of emails unlawfully.
Democratic lawmaker Jackie Speier said Friday that word had spread on Capitol Hill Trump was preparing a speech and setting up to fire Special Counsel Robert Mueller. But speaking Saturday Ty Cobb, White House special counsel, told CNN: "As the White House has consistently said for months, there is no consideration of firing the special counsel."
Related: Putin does not follow Donald Trump on Twitter, but Kremlin briefs him on the tweets
But later the same day a top Trump transition team official once again casted aspersions over the legitimacy of the investigation, sending a letter to several congressional committees claiming that Mueller's team improperly obtained thousands of emails from the General Services Administration (GSA).
The letter, written by Kory Langhofer, counsel to the transition team known as Trump for America, Inc. (TFA), also called on the committees "to protect future presidential transitions from having their private records misappropriated by government agencies, particularly in the context of sensitive investigations intersecting with political motives."
Democratic lawmaker Eric Swalwell was among the first to hit back at the claims: "'Private documents' on a U.S. Government, public email system? What are they afraid was found? Baloney. This is another attempt to discredit Mueller as his #TrumpRussia probe tightens," he wrote on Twitter.
"Of course Mueller obtained emails from a third party," Renato Mariotti, a former federal prosecutor, said, also on Twitter. "Prosecutors in most white collar criminal investigations do that. It's not 'inappropriate' or even unusual. Anyone who claims otherwise has no idea what they're talking about."
It is not the first time Republicans have raised doubts about the Mueller team's alleged anti-Trump agenda—which Democrats argue is a fabrication to discredit the investigation.
"I'm increasingly worried Republicans will shut down the House intelligence committee investigation at the end of the month," Adam Schiff, the leading Democrat on the House intelligence committee said prior to reports of the letter this weekend.
Ted Lieu a Democratic representative for California accused Republican Senator John Cornyn of "partisan talk," when he suggested Mueller must "clean house of partisans" on social media.
"Dear @JohnCornyn: FBI Director Christopher Wray gave over $39,000 exclusively to Republicans. Are you okay with that?" Lieu asked on Twitter. "Because if you are, then you need to shut up with the partisan talk about our dedicated, professional and patriotic FBI officials."
The wave of Republican concern about the investigation stems from a report about Peter Strzok, the deputy head of counterintelligence at the FBI, who was working on Mueller's investigation until he was removed during the summer. The reason for his dismissal appears to stem from Mueller's discovery that Strzok exchanged text messages critical of Trump with a lawyer assigned to the probe.
Some members of Trump's party have taken the incident to argue for much deeper scrutiny of the entire probe. Ohio Republican lawmaker Jim Jordan, said that if everyone on Mueller's team who was "anti-Trump" were kicked off the investigation, "I don't know if there'd be anyone left.' Jordan also added that "the public trust in this whole thing is gone," referring to the Mueller inquiry NBC reported.
"The depths of this anti-Trump bias on the Mueller team just goes on and on," said Steve Chabot, another Ohio Republican, NPR reported. "It's absolutely shocking."
The Trump administration has pledged its cooperation with Mueller so far. A source speaking on the condition of anonymity told CNN that Trump lawyers are planning a meeting with the special counsel as soon as next week.