Mueller's Written Questions for Trump 'Looked Like a Law School Exam,' Giuliani Reveals
Robert Mueller's questions for President Donald Trump "looked like a law school exam," attorney and former New York City Mayor Rudy Giuliani told Axios in an interview published Wednesday.
It took almost a year for Trump and his lawyers to answer the long list of questions, Giuliani said—a process he claimed would take just a few hours with an "ordinary client."
Trump finally submitted his answers to Mueller's questions Tuesday. Giuliani said they did not address allegations of obstruction of justice.
The president said last week he answered the questions "very easily," but added that they were likely "tricked-up," because "you know, they like to catch people."
Giuliani previously said the questionnaire included "irrelevant" questions that might be designed to "trap" the president. "There are some [questions] that create more issues for us legally than others," he said according to The Washington Post.
Giuliani and fellow lawyers Jay Sekulow and Jane Raskin grabbed Trump in and around the Oval Office whenever they had the chance, Axios reported. The team would later type up handwritten notes on Trump's answers to the former FBI director's questionnaire, which covered pre-election aspects of the investigation into Russian interference in the 2016 election, the news outlet said..
Mueller quizzed the president's knowledge of Donald Trump Jr.'s meeting with a Russian lawyer in Trump Tower, Giuliani said. He also asked the president about Russian hacks that took place after the president called on Russia to find 30,000 "missing" Hillary Clinton emails in July 2016.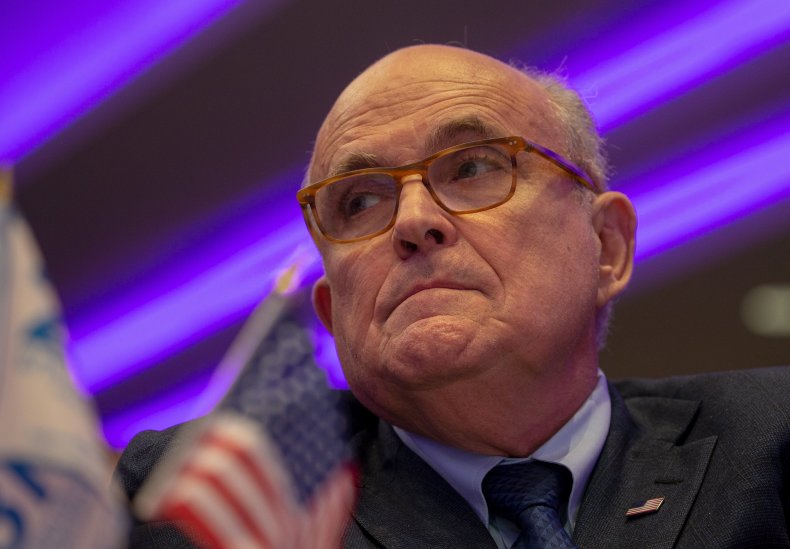 If Mueller is unsatisfied with Trump's answers, he can move to subpoena the president. But Giuliani said this was unlikely. "I think that he would not win a legal battle if he did that, and I think it would consume months," he told Axios.
Regarding allegations of obstruction of justice, Giuliani said, "The president has given [the answers] in interviews, tweets…the law definitely requires that if you're going to subpoena a president, you have to show that you can't get the information any place else."
Trump previously tweeted that the "inner workings of the Mueller investigation are a total mess," adding the probe was, "A TOTAL WITCH HUNT LIKE NO OTHER IN AMERICAN HISTORY!"
On Tuesday, Giuliani said that after the provision of 30 witnesses, 1.4 million pages of material and Trump's answers, it was now "time to bring this inquiry to a conclusion."