Notre Dame Coach Claims Men Hold Too Much Power: 'There Are Not Enough Women Leaders'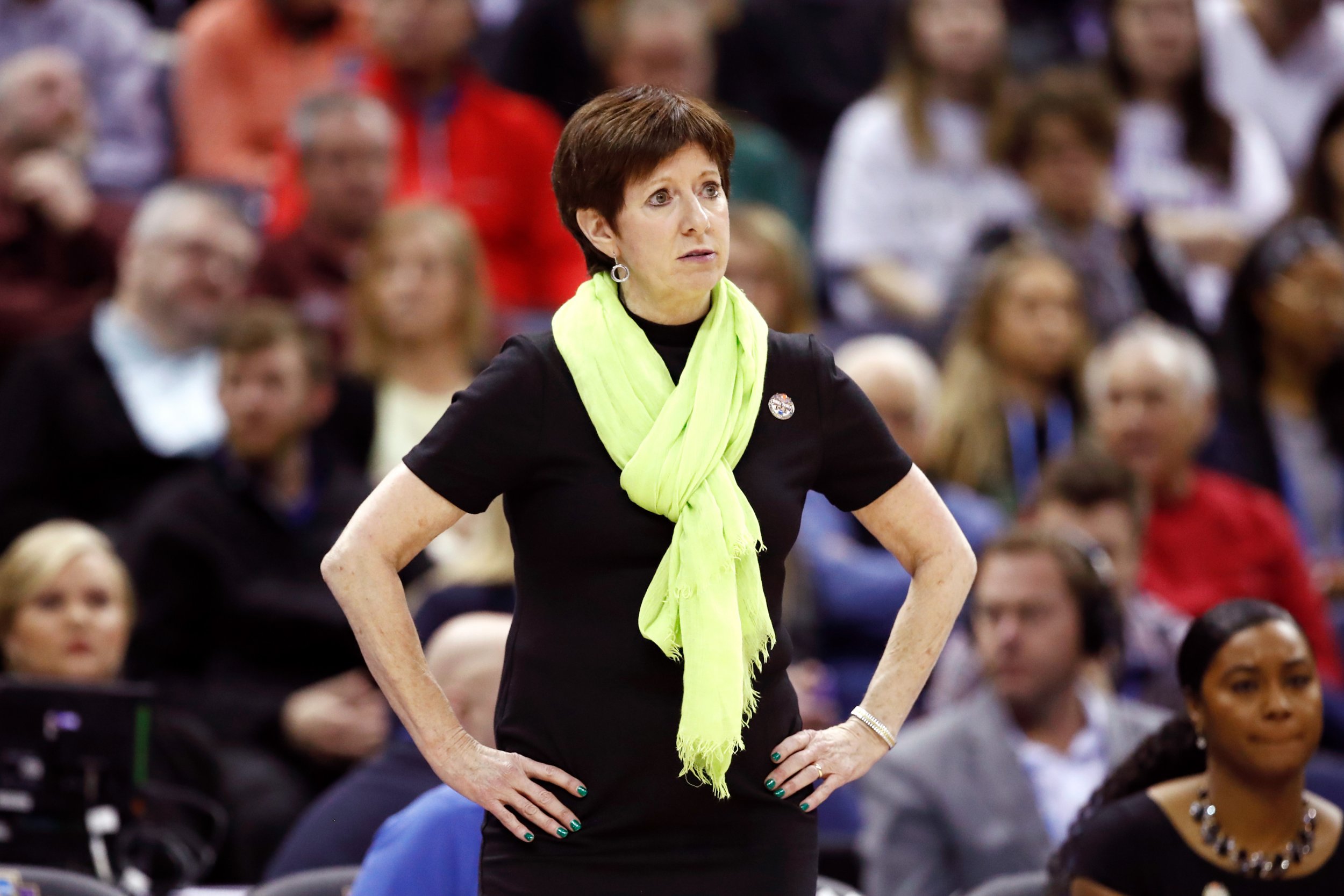 The head coach of Notre Dame's women basketball team has claimed there are not enough women leaders in the U.S.
Earlier this week, Lori Lightfoot made history as she became Chicago's first black, female and openly gay mayor.
Her victory was hailed as seminal moment for U.S. politics, but for Muffett McGraw it also highlighted the paucity of women in powerful roles and the fact women remained as marginalized as ever.
We don't have enough female role models," she said on Thursday as she spoke to the press ahead of the NCAA's Final Four.
"We don't have enough visible women leaders. We don't have enough women in power. Men run the world. Men have the power. Men make the decisions ."
McGraw pointed to the pay gap between sexes as a major factor behind the lack of women leaders. The problem was further exacerbated among ethnic minorities and the basketball world was far from immune to it.
"Women of color are lagging way further behind," she added.
"I'm not talking about white women being coaches. We need more diversity in our game, as well."
In her 32 seasons as coach of Notre Dame McGraw has seen major changes across both the sport and society. However, she warned the fact events such Lightfoot's victory were still considered surprising spoke volumes of the challenges facing women.
"I'm getting tired of the novelty of the first female governor of this state, the first female African American mayor of this city," she explained.
"When is it going to become the norm instead of the exception? How are these young women looking up and seeing someone that looks like them, preparing them for the future?"
Away from politics, the 63-year-old is looking to steer the Fighting Irish to a second consecutive national title and a third overall.
On Friday night, Notre Dame takes on Connecticut in the second semifinal of the NCAA Tournament. The Fighting Irish and the Huskies are ranked number one and two respectively and met at the same stage of the competition a year ago, with Notre Dame prevailing 91-89 in overtime.
The Huskies have reached the Final Four for a record 12th consecutive time but have lost four of their last five meetings against Notre Dame in the Final Four and are 3-4 against them as a whole in the tournament.
To put things into context, Connecticut has lost a combined eight times against all Division 1 teams not including Notre Dame over the last 11 years.
Over the same period, however, it has dropped eight games against the Fighting Irish.
The number one and number two seeds go also head-to-head in the first semifinal, with Baylor taking on Oregon. The former has lost just one game all season and makes a first Final Four appearance in seven years.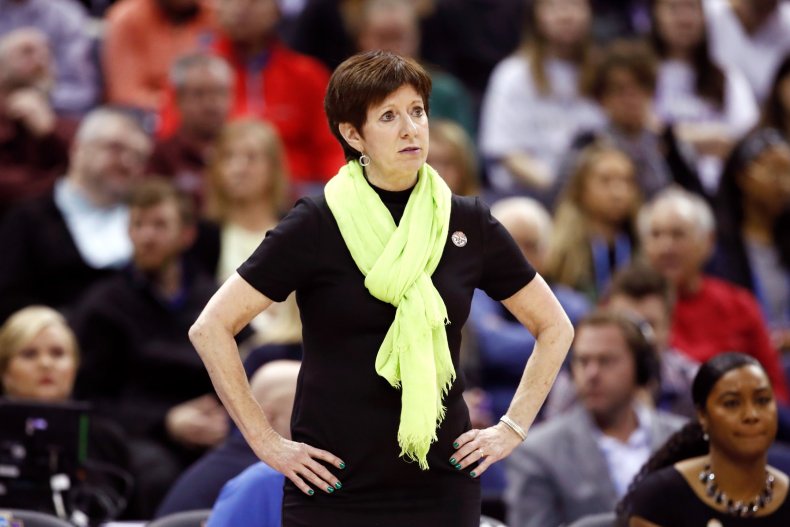 Notre Dame Coach Claims Men Hold Too Much Power: 'There Are Not Enough Women Leaders' | Sports