1942-2016: Muhammad Ali's Life in Pictures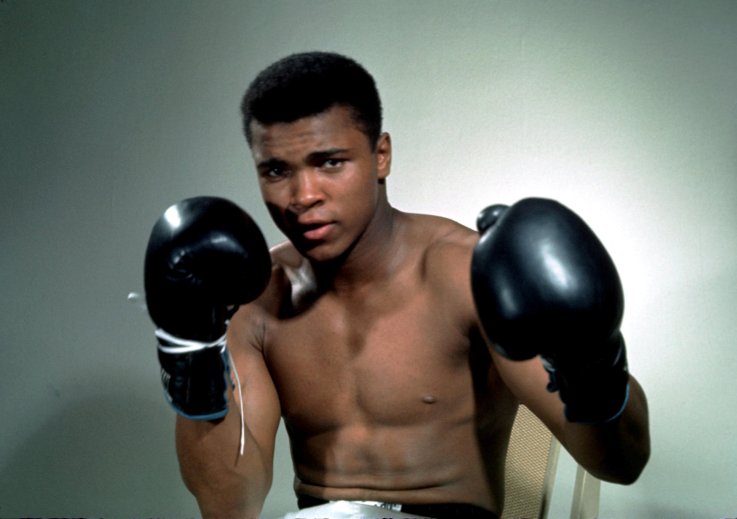 Boxing champion, civil rights leader, '60s icon and war protester Muhammad Ali died Friday at age 74.
The former Cassius Clay fought a long battle with Parkinson's syndrome after his days in the ring were finished and died after being admitted to a Phoenix-area hospital with a respiratory ailment. Parkinson's largely robbed Ali of some of his greatest gifts—his voice and his graceful athleticism.
RELATED: 'I Am the Greatest:' Ali in His Own Words
Key Fights in Muhammad Ali's Career
Muhammad Ali Remembers the Rumble in the Jungle
Muhammad Ali, Boxing Legend and Cultural Icon, Dead at 74
Ali is remembered as much more than a fighter, although his boxing prowess leads many to label him with the title he gave himself: greatest of all time. The three-time heavyweight champion was stripped of his title in 1967 after refusing induction into the U.S. Army on religious grounds. His legal fight, which he eventually won when the U.S. Supreme Court overturned his conviction for evading the draft, made him a hero and icon to many as America turned against the Vietnam war.
"Muhammad Ali was one of the greatest human beings I have ever met," said George Foreman, who lost to Ali in Zaire in a classic 1974 bout known as the "Rumble in Jungle."
"No doubt he was one of the best people to have lived in this day and age. To put him as a boxer is an injustice."
Ali once said: "I would like to be remembered as a man who won the heavyweight title three times, who was humorous and who treated everyone right. As a man who never looked down on those who looked up to him ... who stood up for his beliefs...who tried to unite all humankind through faith and love.
"And if all that's too much, then I guess I'd settle for being remembered only as a great boxer who became a leader and a champion of his people. And I wouldn't even mind if folks forgot how pretty I was."