FBI Monitored Muhammad Ali in 1966 Nation of Islam Probe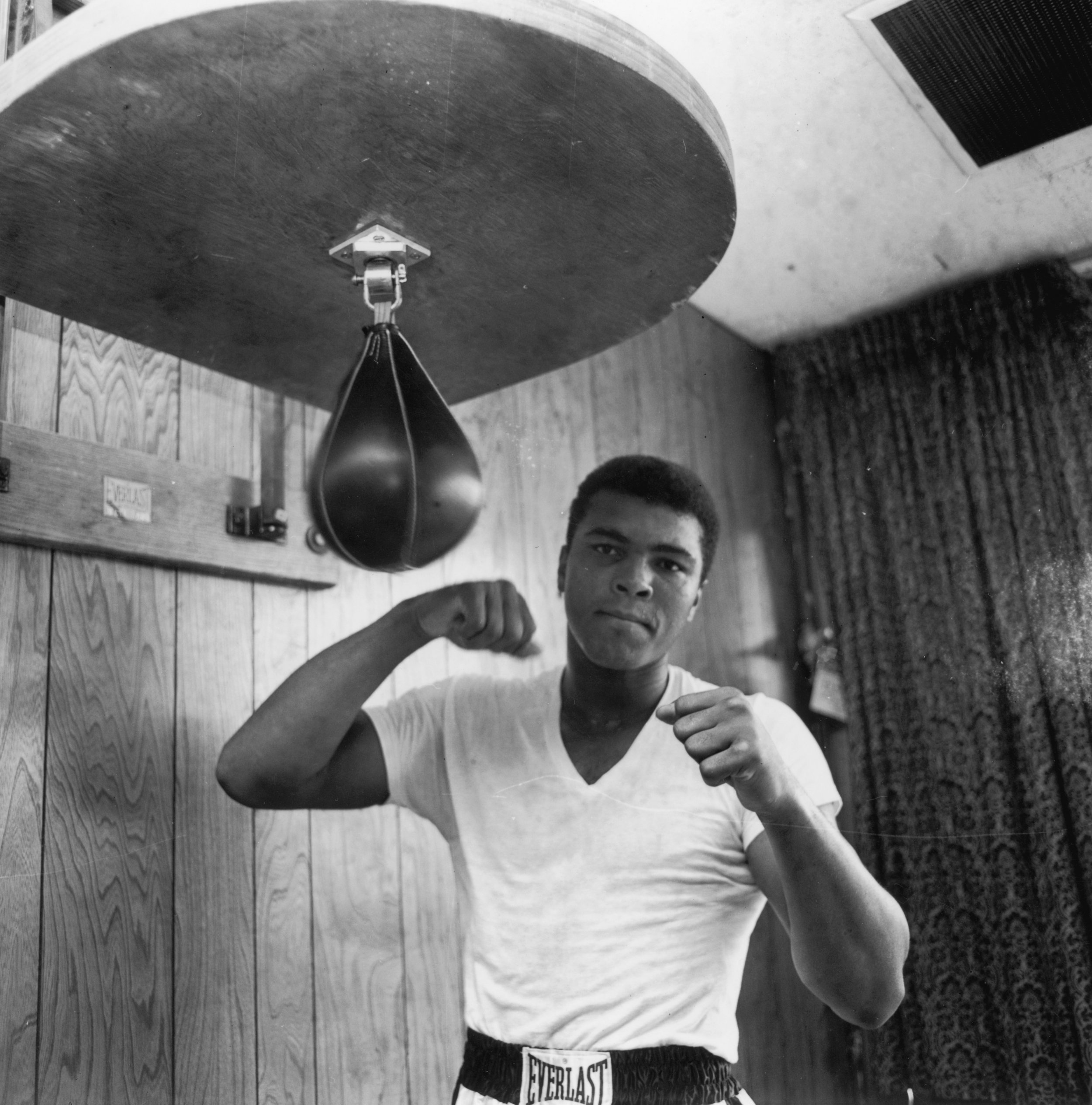 The FBI kept a close watch on the activities of Muhammad Ali in 1966, with a particular focus on his links to the Nation of Islam, a black movement that the agency viewed as subversive, according to archival documents posted on the FBI website.
The Federal Bureau of Investigation released the documents in response to a Freedom of Information Act lawsuit by the conservative group Judicial Watch.
Ali, one of the world's most famous celebrities and a revered role model for African-Americans, died in June at age 74. His death triggered an outpouring of affection for the former heavyweight champion, known as much for his social activism and humanitarianism as for his legendary boxing career.
The FBI's disclosures reveal another example of the agency's surveillance activities during the 1960s and 1970s under the direction of J. Edgar Hoover. Among the public figures the FBI monitored in those turbulent years were civil rights leader Martin Luther King Jr and singer-songwriter John Lennon.
The latest batch of about 140 pages of FBI documents includes previously classified material onAli from 1966.
In the FBI's view, Ali may have posed a threat because he was a potential source of money and charismatic leadership for the civil rights movement, which Hoover as FBI director opposed, said Michael Ezra, a professor at Sonoma State University and author of a book on Ali.
"Ali was an important symbol to the civil rights movement, a galvanizing force, and him running around free was a problem for the FBI," Ezra said in a telephone interview on Friday.
Representatives of the FBI could not be reached for comment. James Comey, FBI director since 2013, has said he regrets the bureau's abuses under Hoover.
The papers, which used Ali's birth name Cassius Clay, include a request for agents to monitor his divorce that year from his first wife as a "lead."
"The Miami (FBI) office is requested to follow the divorce action between Cassius and Sonja Clay with particular emphasis being placed on any NOI (Nation of Islam) implication being brought into this matter," one memo stated.
A separate FBI memo on a speech Ali gave in 1966 at a mosque said he discussed efforts to strip him of his heavyweight title and blamed the "white man."
The controversy centered on Ali's refusal to be drafted into the U.S. military during the Vietnam War and his claim of conscientious objector status, which would lead to his being stripped of the boxing title in 1967. After a successful legal battle, Ali regained the title in a 1974 bout.
In the documents, FBI officials stressed Ali was not personally under investigation.
One memo said Ali's connection to the African-American political and religious group the Nationof Islam, which was under FBI investigation at the time, made the bureau interested in his activities "from an intelligence standpoint."
Some of the documents mention Main Bout Inc, a boxing promotion company that Ali established with the leaders of the Nation of Islam. The company was a source of money for them until Ali's 1967 conviction for draft evasion.
A spokeswoman for the Muhammad Ali Center in Louisville, Kentucky, said no one there had a comment on the FBI file.
The information in the file is not necessarily derogatory to Ali, said Chris Farrell, research director at Judicial Watch, which routinely asks the FBI to release its files of famous people who have died.
"Historically, it's interesting because it ... gives a snapshot of what the FBI was doing, what it was spending its time and energy on, at that time with this very notable public figure," Farrell said.
Judicial Watch has received even more FBI documents about Ali than the 140 pages posted on the bureau's website and will release them after a review, Farrell said.
FBI Monitored Muhammad Ali in 1966 Nation of Islam Probe | U.S.