Greg Norman on His Friendship With Muhammad Ali: 'The Legend Above All Legends'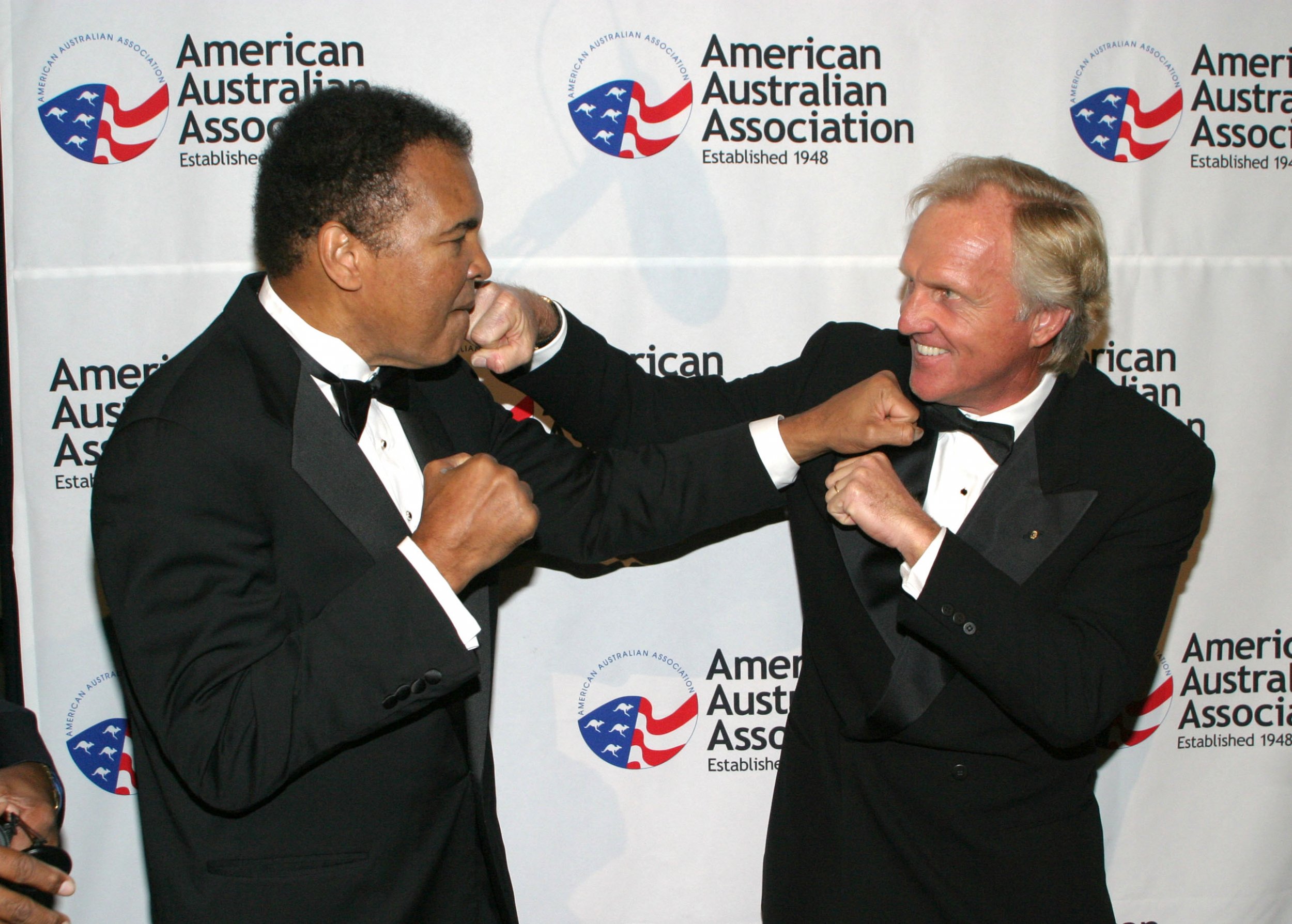 I first met Muhammad Ali in 1977 in England. I was 22 and a nobody at the time, and he was 35 and one of the biggest stars in the world.
He was there filming The Greatest which was produced by John Marshall who happened to be the twin brother of my manager, James Marshall. As such, we ended up spending a lot of time together and I was lucky enough to get to know him.
Ali was the epitome of class and character. He had an undeniable charisma, yet was also extremely humble despite the bravado he showed the world. I recall him always wanting to know what was going on with me—how I trained, my mental game and thought process. He wanted me to be the best that I could be.
I didn't realize it at the time because I didn't know that one day I would be the world's number one golfer, but he served as an inspirational guide to me to reach my level of success. Looking back, he had a massive influence on me not only as an athlete, but also as a human being.
He was also incredibly physically imposing—an extremely good looking guy with perfect form, strength, width and height. That, combined with his unprecedented athleticism and kind soul, made him one of the most influential people the world has ever known.
We didn't see each other again for quite some time, but we both ended up attending the American Australian Association gala event in 2004 as I was the honoree that year. I couldn't believe that he remembered me and the time we spent together almost three decades before. That was something that always stuck with me about Ali—he made everyone feel important.
I would liken Muhammad Ali's presence to that of the Pope. That was how powerful he was. Everyone wanted to be around him. He was the biggest magnet in the world. Five and six year old kids who only knew of him from the stories their parents told were drawn to him. White, black, Asian, Latino, Muslims, Christians—his popularity knew no boundaries.
He touched billions of people. I have never seen anything like it and probably never will again. The legend above all legends.
Greg Norman is a former world number one golfer chairman and the CEO of Great White Shark Enterprises.