Muhammad Ali Jabs at Donald Trump After Muslim Exclusion Plan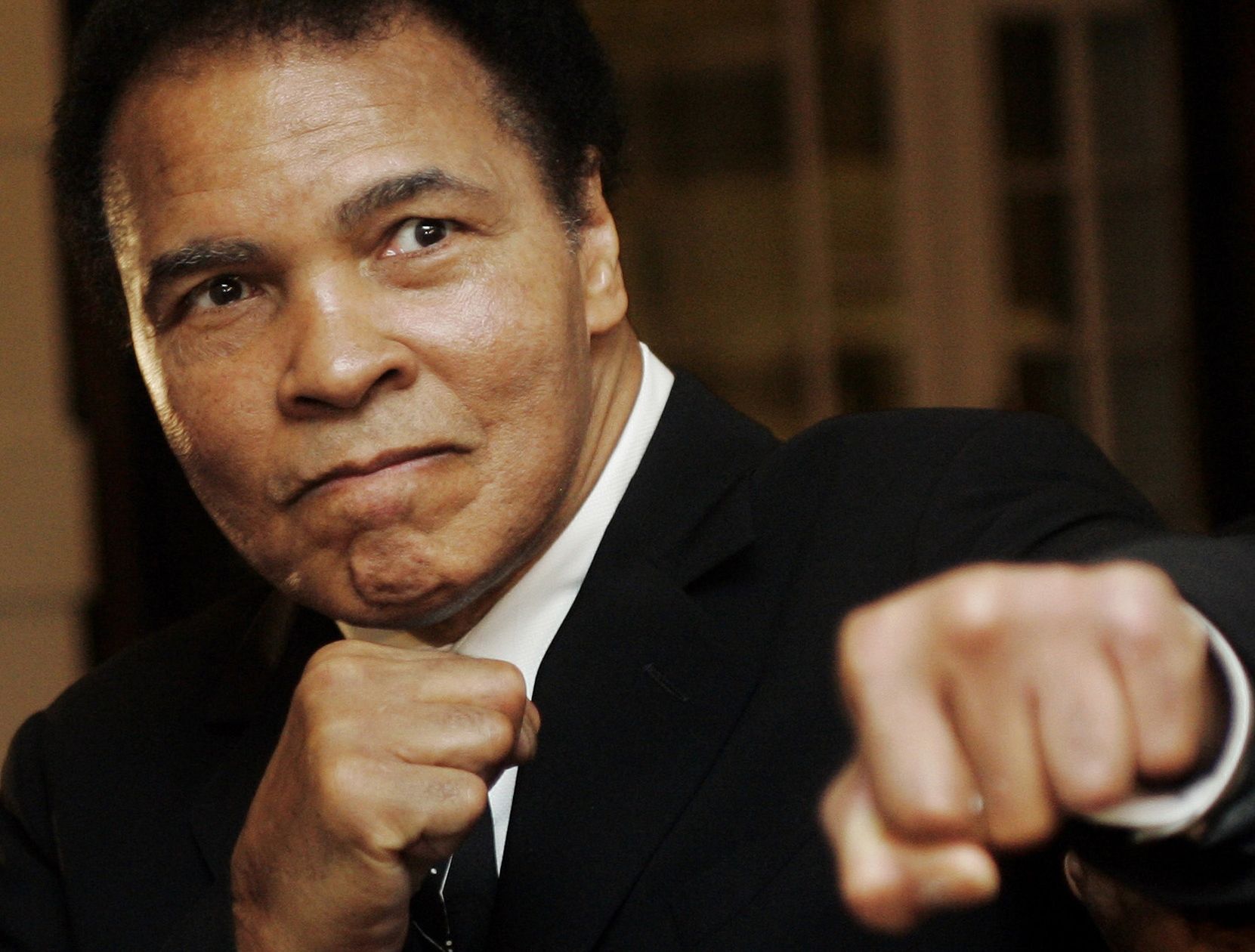 Former boxing champion Muhammad Ali on Wednesday took an apparent swipe at Republican Presidential candidate Donald Trump without mentioning him by name in a statement to NBC News headlined "Presidential Candidates Proposing to Ban Muslim Immigration to the United States", and he called for Muslims to reject jihadist ideology.
"We as Muslims have to stand up to those who use Islam to advance their own personal agenda," Ali said in the statement.
"I am a Muslim and there is nothing Islamic about killing innocent people in Paris, San Bernardino, or anywhere else in the world. True Muslims know that the ruthless violence of so called Islamic Jihadists goes against the very tenets of our religion," Ali wrote in a release provided to Reuters, titled "Statement from Muhammad Ali Calling on All Muslims to Stand up Against Jihadist Radical Agenda."
"Speaking as someone who has never been accused of political correctness, I believe that our political leaders should use their position to bring understanding about the religion of Islam and clarify that these misguided murderers have perverted people's views on what Islam really is," Ali wrote.
Trump, who leads opinion polls in the Republican nominating race, on Monday (December 7) called for blocking Muslims, including would-be immigrants, students and tourists, from entering the country following last week's deadly shootings in California by two Muslims who authorities said were radicalized.
His comments have inspired backlash across the world.
A major chain of Middle East department stores halted sales of the real estate mogul's glitzy "Trump Home" line of lamps, mirrors and jewelry boxes. Israeli politicians and more than 350,000 Britons urged their governments to bar Trump from their countries, and even China weighed in with indirect criticism of Trump's comments.
Trump defended his proposal on Tuesday (December 8), comparing his plan to ban Muslims to the U.S. government's World War Two detainment of Japanese-Americans. He said President Franklin Roosevelt had overseen the internment of more than 110,000 people in U.S. government camps after Japanese forces bombed Pearl Harbor in 1941.
Trump told CNN on Wednesday in reply to a question about how the ban would work that there would exceptions in cases such as diplomats and Muslim athletes, and that it might be short-lived.