Muhammad Ali Remembers the Rumble in the Jungle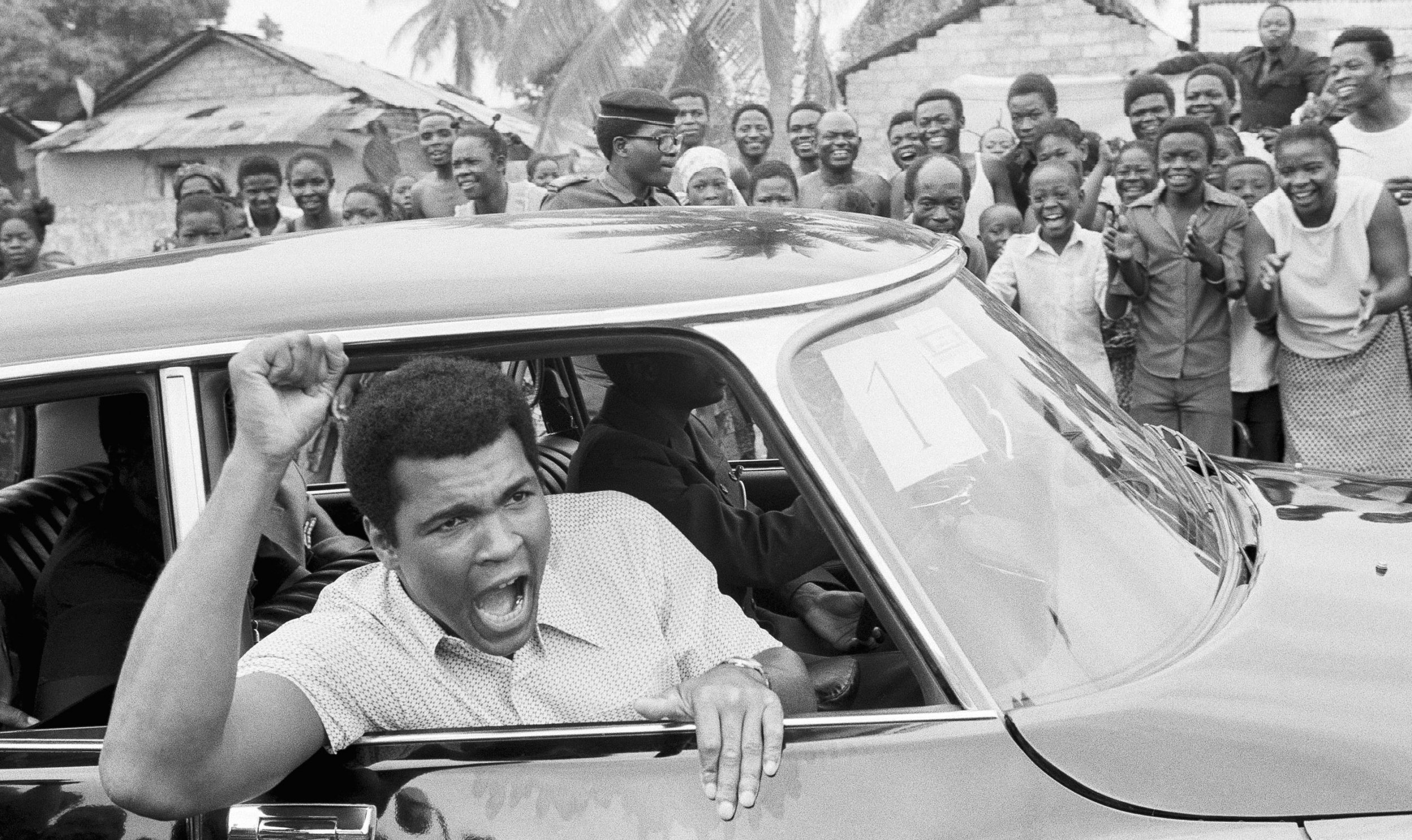 The greatest fight I ever had was the Thrilla in Manila against Joe Frazier in 1975. But the greatest thing I ever did was not going to Vietnam. People said to me, "Boy, you've got a lot of nerve." I said, "You're going to Vietnam, you're probably going to get killed. You're the one with the nerve, not me."
But the Rumble in the Jungle was a fight that made the whole country more conscious. I wanted to establish a relationship between American blacks and Africans. All the time I was there, I'd travel to the jungles, places where there was no radio or television, and people would come up and touch me, and I could touch them. The fight was about racial problems, Vietnam. All of that.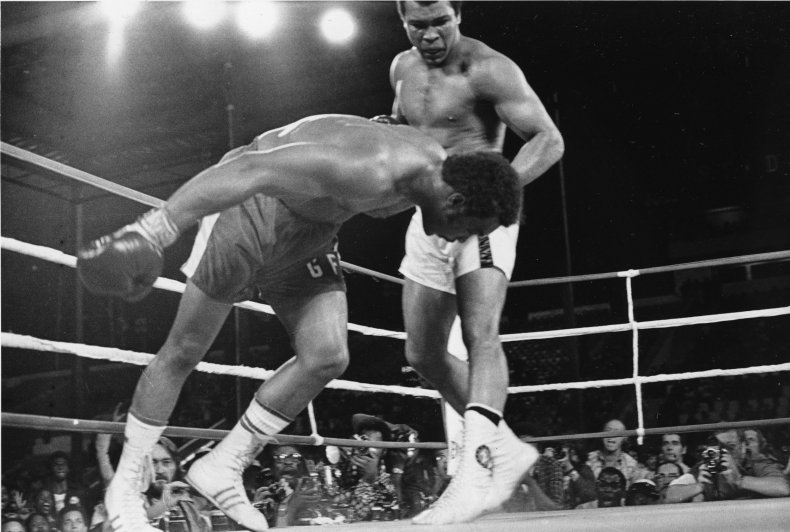 Everyone said George was going to whup me. But the man who has no imagination stands on the earth, he has no wings, he will never fly. Before the fight, I told all the writers, "All you who think I'm going to lose, when we get to Africa, [Zairean President Mobutu Sese Seko] is going to cook you and eat you." I wanted to scare white people, make them think Africans would cook them. Why? Because they scared us.
The day I signed the contract for the fight, I knew the way he moved and I knew the way I moved. I was going to dance around him for 15 rounds. So in the first round I kept moving away from him. But after one round, I knew that I couldn't keep the pace up. That's when I decided to do the rope-a-dope. I went to the ropes and let him throw the punches. Some got through, some didn't. I had trainers yelling to me, "Jab, keep your hands up." I didn't need that. All great fighters fight their own fight, and no one tells them what to do.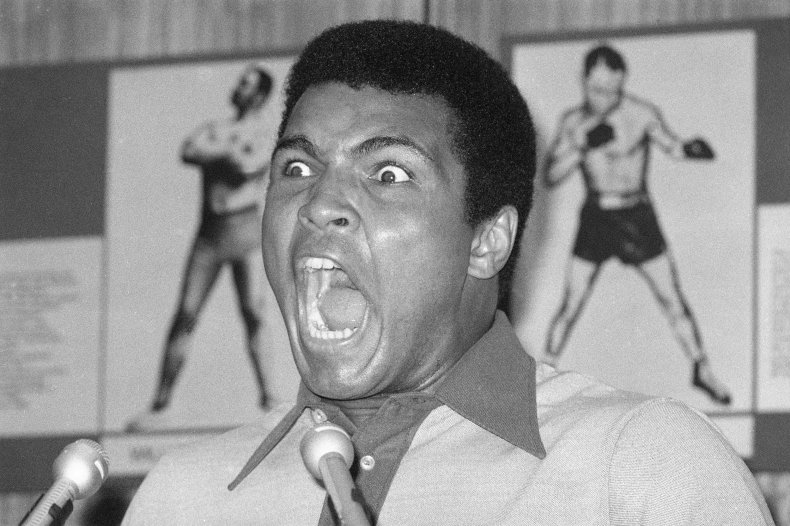 By the fourth round, I realized George was getting tired. So I started talking to him. I was saying, "Come on, sucker, show me something. I can't feel it. You ain't nothing but a chump. You done run out of gas, now I'm gonna kick your ass." I did it to make him mad and keep punching. Every once in a while I'd look up and I'd pop him, then go back to the ropes. I could tell his arms were getting heavy.
When you go into the ring, you're looking for the shot. You want to knock the other fighter out, but you can't tell 'til you do it. You throw punches, but you're surprised when your opponent falls down. When George Foreman fell, in the eighth round, I knew that was it. I was glad it was over. If George got up and resumed fighting, I would have popped him again.
Now I'm fighting Parkinson's disease. But I don't let it stop me. I still travel, attend to my business, do interviews. And let me tell you something that'll shock the earth. I'm going to train and get in really good shape, lose 35 pounds and do an exhibition in Madison Square Garden with two or three contenders. I'll dance for 15 rounds, and whup'em. I haven't forgotten. I'll be weighing in at 210 pounds. I'll just say, "I am returned. Get the contract."
Muhammad Ali Remembers the Rumble in the Jungle | Sports