Nigeria's Sick President Stays in the Shadows as Wife Tries to Calm Fears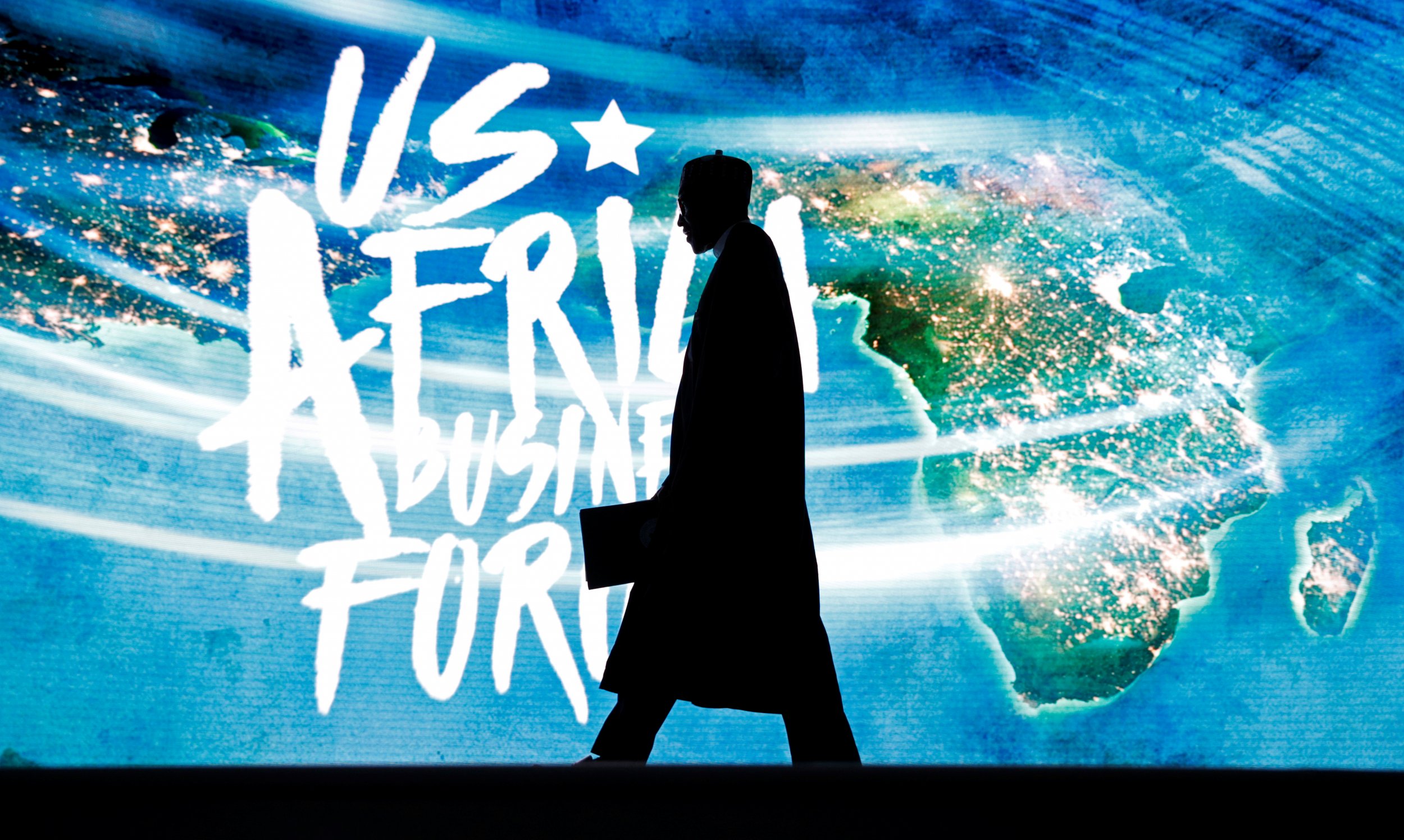 Nigerian President Muhammadu Buhari has missed his cabinet meeting for the third week in a row just a day after his wife sought to quash rumours about his health.
Buhari, 74, returned to Nigeria from almost two months of medical leave in Britain in March, but has rarely been seen outside his official residence in the capital Abuja.
Activists have urged the president—a former military ruler who came to power in 2015—to take another period of sick leave but his office has remained tight-lipped on what is wrong with him.
Buhari did not attend the weekly cabinet meeting in Abuja Wednesday, leaving his deputy Yemi Osinbajo to chair the meeting, according to Reuters. No explanation was given for the president's absence.
Nigerians have been expressing their concerns about Buhari's health on social media and the hashtag #WhereisBuhari has been trending online. The country's first lady, Aisha Buhari, took to Twitter Tuesday in a bid to assuage fears for her husband's health.
"I thank all Nigerians for their concern, love and prayers over my husband's health status. I wish to inform everyone that his health is not as bad as it's being perceived. Meanwhile he continues to carry out his responsibilities during this period," she said.
A spokesman for Buhari said Friday that the president was "taking things slowly" on doctors' advice after he missed last week's cabinet meeting and worked from home.
Buhari did not disclose the nature of his illness when he returned from London, but said he had received a blood transfusion and that he "had never been so sick." He added that he may require "further follow-ups," suggesting that he may be suffering from a chronic condition or that his recovery was not complete upon his return.
Some Nigerians have compared his absence to that of Umaru Yar'Adua, who was president of Nigeria from 2007 until his death in 2010. Yar'Adua left for medical treatment in Saudi Arabia in 2009 and did not return for three months, leaving a chaotic power vacuum behind him.
Buhari has avoided a similar situation by handing over his duties to Osinbajo—a former lawyer seen as more business-friendly than the president—during his absence.
The vice-president has won praise for his hands-on approach, which has included several visits to the Niger Delta, an oil-producing region that was plagued by militant attacks in 2016.
The West African country is currently mired in a recession caused largely by the global fall in commodity prices. Nigeria is heavily dependent on oil and production dipped in 2016 due to the Niger Delta insurgency.