Buhari: Nigeria Feels Syria's Pain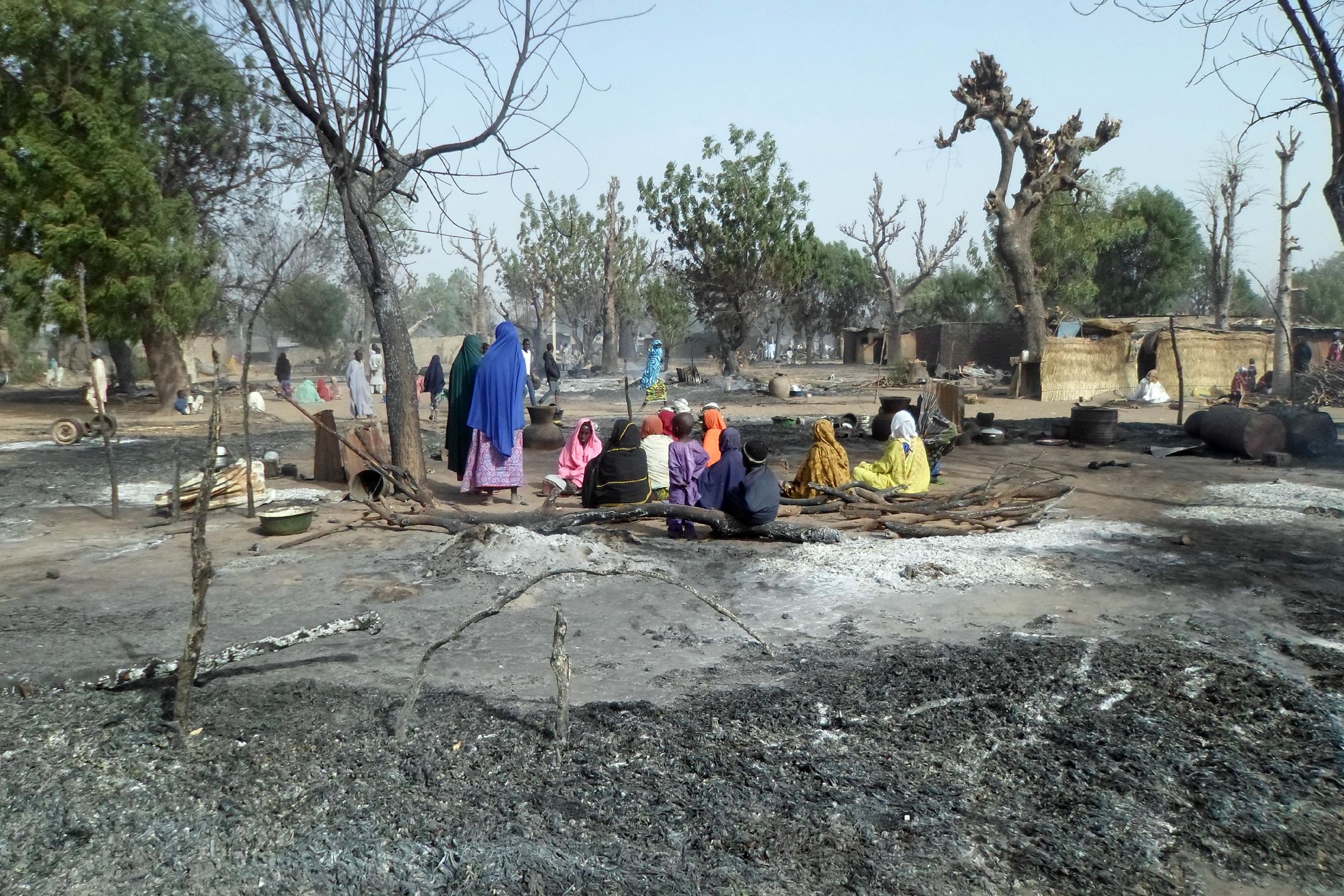 Nigerian President Muhammadu Buhari has expressed his country's solidarity with Syria and called for greater support for countries afflicted by militancy.
Buhari spoke on Thursday at the Supporting Syria conference in London, where donors pledged more than $10 billion to support Syrians affected by the five-year conflict in the country. More than 250,000 people have been killed and 11 million forced from their homes as a raft of different groups have been pitted in combat, including the Islamic State militant group (ISIS).
Nigeria is continuing to battle a six-year insurgency in the northeast by Boko Haram, which pledged allegiance to ISIS in March 2015. The group has killed at least 17,000 people and displaced more than two million. Most recently, suspected Boko Haram suicide bombers and militants attacked the northeastern village of Dalori, near Maiduguri, killing more than 86 people and firebombing children in their homes.
On Thursday, Buhari told the London gathering that, as it suffers through its own insurgency, Nigeria understands the pains inflicted on the people of Syria. "We all stand in solidarity with them [the Syrian people]," said Buhari, according to a statement released by the Nigerian presidency.
Buhari also called on all parties involved in the Syrian conflict to seek a peaceful resolution. The United Nations envoy to Syria, Staffan de Mistura, said on Wednesday that peace talks in Geneva between the Syrian government and opposition forces had been suspended for three weeks and would resume on February 25.
The announcement came as forces loyal to Syrian President Bashar al-Assad, with the backing of Russian air strikes, looked poised to take back the rebel-held northern city of Aleppo.