Nigeria's President Buhari 'Taking Things Slowly' After Medical Leave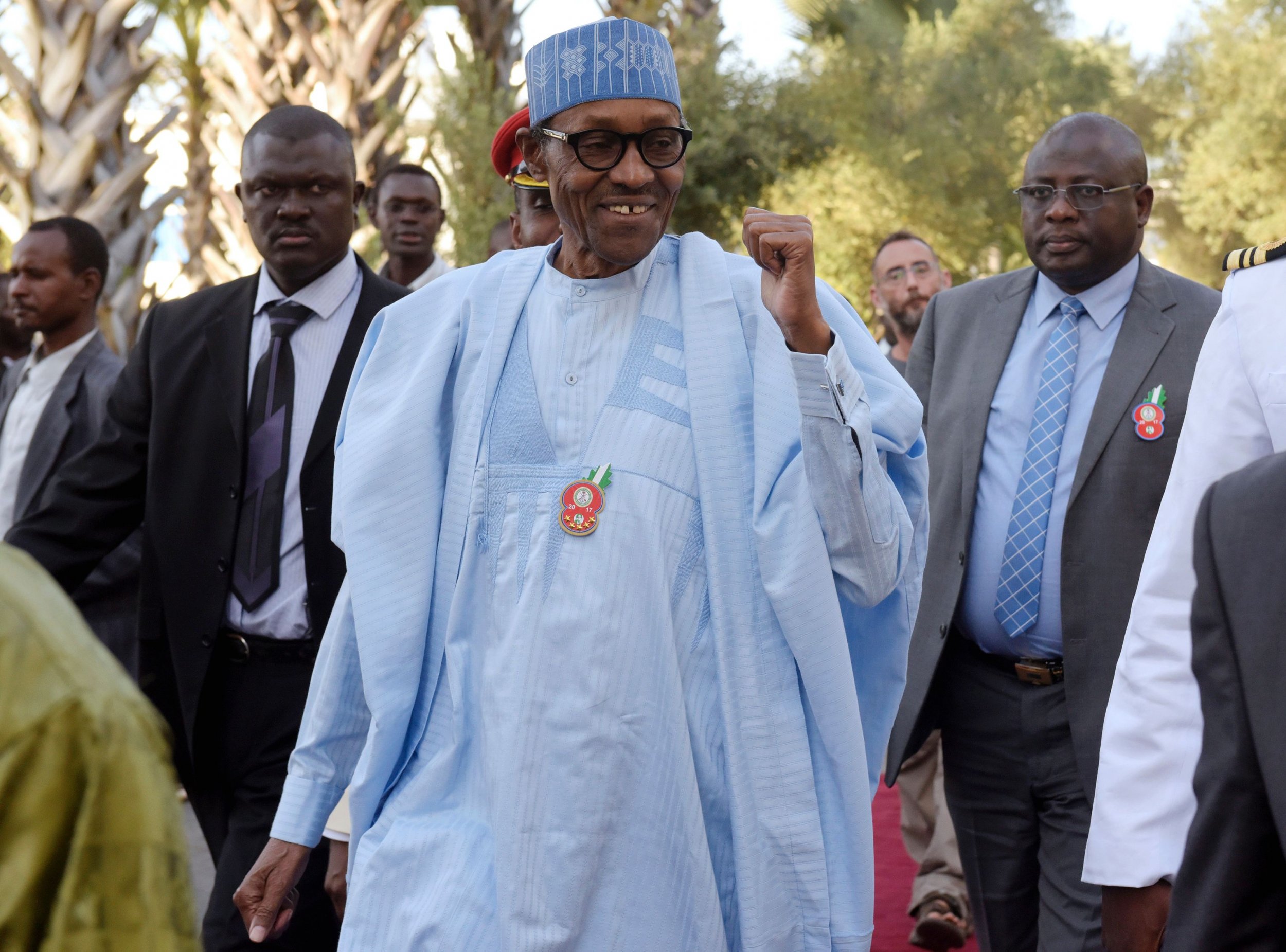 Nigeria's President Muhammadu Buhari is "taking things slowly" after an extended period of medical leave in the U.K., his spokesman said Friday to explain the president's absence from recent public meetings.
Buhari skipped a Cabinet meeting on Wednesday for the second week in a row, sparking speculation about his health on social media.
The 74-year-old president only returned to Nigeria in March after almost two months of medical leave in London. The Nigerian presidency has not given details about the nature of Buhari's illness, but on his return the president said he'd never been "so sick" and intimated that he'd received a blood transfusion while in the U.K.
"The Presidency hereby assures the good people of Nigeria that, despite the insinuations of a number of media organizations, there is no need for apprehension over the health of our President, Muhammadu Buhari," said Buhari's spokesman Garba Shehu in a statement published on social media on Thursday.
Nigeria, one of Africa's biggest economies, is currently enduring a recession sparked by a fall in the price of oil, on which its economy is highly-dependent. The West African country is also suffering a massive humanitarian crisis affecting millions of people in the northeast because of the eight-year insurgency of Boko Haram, an Islamist militant group with ties to the Islamic State militant group (ISIS).
Shehu said Buhari's doctors ordered him to take periods of rest and relaxation, but that the president retained his full capacities and "has not abdicated his role" as commander-in-chief.
The president receives daily briefings and regularly speaks to his deputy, Yemi Osinbajo, who assumed presidential duties during part of Buhari's absence abroad.
"God is the giver of life and health. We are grateful that he has seen our president through the worst period of his convalescence in London," said Shehu. "We pray that God continues to see him through this period of recuperation."
Nigerians have been anxious for news on Buhari's health, but the government has so far remained tight-lipped. Buhari, a former military ruler, won the 2015 election on pledges to tackle corruption and end Boko Haram's insurgency.
While the Nigerian government has claimed to have recovered billions of dollars in funds looted by public officials, the Buhari administration is yet to secure a high-profile conviction of anyone senior involved.
The country's security forces have driven Boko Haram back into a forest enclave in the northeast, but the jihadi group continues to carry out suicide bombings on an occasional basis, and on a smaller scale than in recent years.
Buhari's ill-health has drawn comparisons with Umaru Musa Yar'Adua, the country's president from 2007 until 2010. Yar'Adua left for medical treatment in Saudi Arabia in 2009 and didn'tt return for three months; his absence created a power vacuum because he'd not empowered his deputy to assume his duties while he was away. Yar'Adua died three months after returning to Nigeria in 2010.