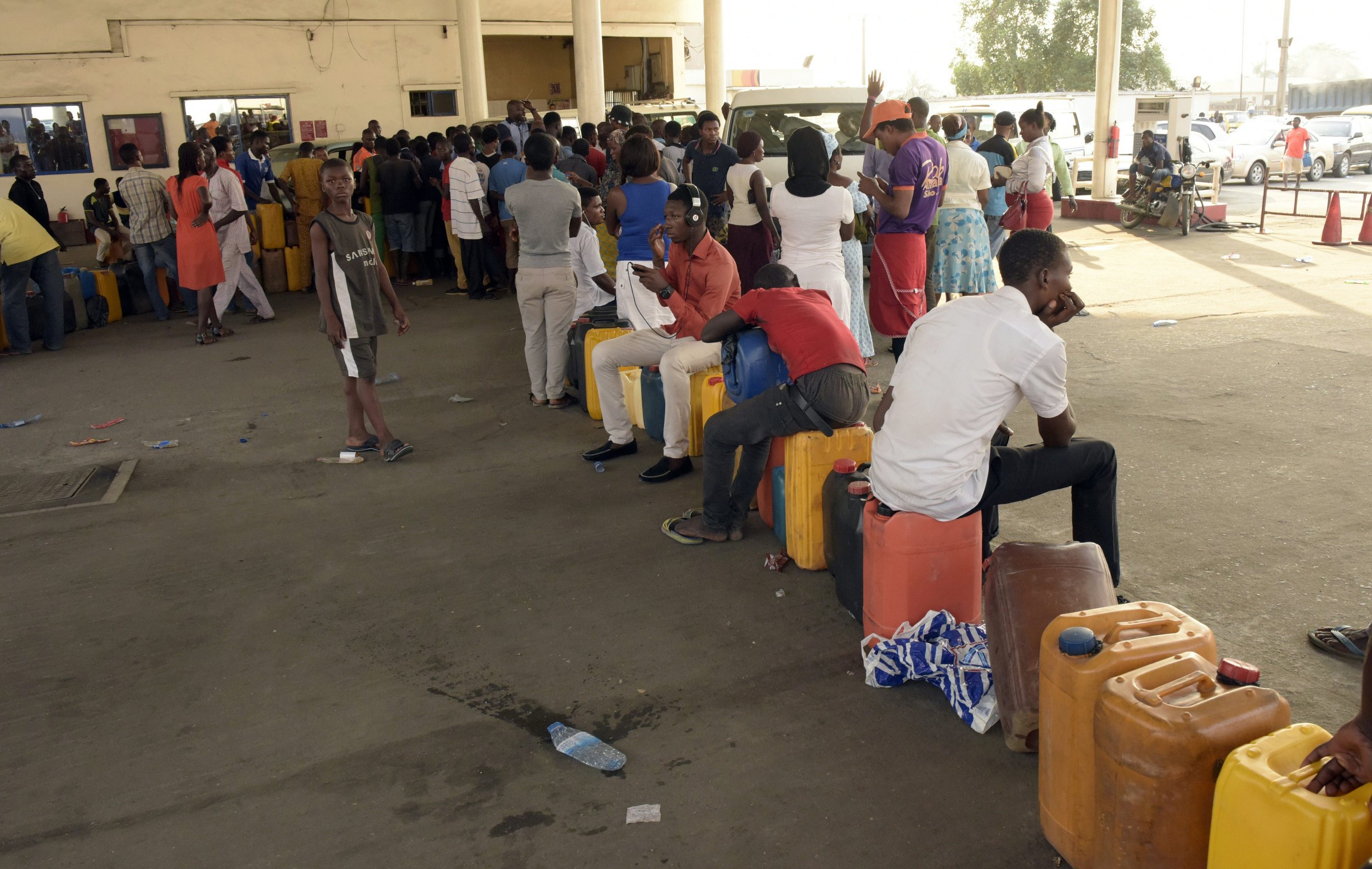 Nigeria's President Muhammadu Buhari is known for being a straitlaced fellow.
When he was the military ruler of the West African country in the 1980s, Buhari instituted a famous "War Against Indiscipline," which saw security forces patrolling the streets and beating, or even imprisoning, Nigerians for minor misdemeanors such as being late for work.
Buhari is now the elected head of state in Nigeria—though he is currently in the U.K. on sick leave—and it appears that the country is preparing for a return to its disciplinarian past. Lawmakers in Nigeria's lower house of parliament are considering a bill that would see anyone guilty of jumping the line in public places facing a six-month prison sentence.
The bill, introduced by a member of Buhari's All Progressives Congress (APC), unanimously passed a second reading Thursday, Nigeria's Premium Times reported. It has to go through several more stages before it becomes law, but it received backing from both APC members and MPs from the opposition People's Democratic Party on Thursday.
The bill's sponsor, Abubakar Amuda-Kannike, says it "underscores the need to reawaken a derailed national culture" by introducing discipline into daily life. "In our society today, out of total disregard for other persons, who strive to do the right thing by conducting themselves orderly in public places, a large number of Nigerians distort queues and go unpunished," he said, according to the Premium Times.
Read more: Nigeria wants foreign help to battle corruption. These three cases show why
The Buhari administration, which took office in May 2015, has introduced measures aimed at improving public order and security in Nigeria. The government-run National Orientation Agency announced in August 2016 the return of War Against Indiscipline (WAI) brigades to help tackle "social vices" including violence, kidnapping and disobedience toward traffic rules.
Buhari was elected on a mandate to tackle Nigeria's long-held reputation for corruption. The county is ranked 136 out of 176 countries in Transparency International's 2016 corruption index, and graft among public officials is rife: The head of the country's intelligence agency was recently suspended after more than $43 million in cash was found in his apartment in Lagos, a port city in southern Nigeria.
But while Buhari's government claims to have reclaimed billions of dollars in stolen funds and put several former and serving government officials on trial, there have been no high-profile convictions for corruption since the president came to power.