Muhammadu Buhari's Daughter to Marry and the Nigerian President is Footing the Bill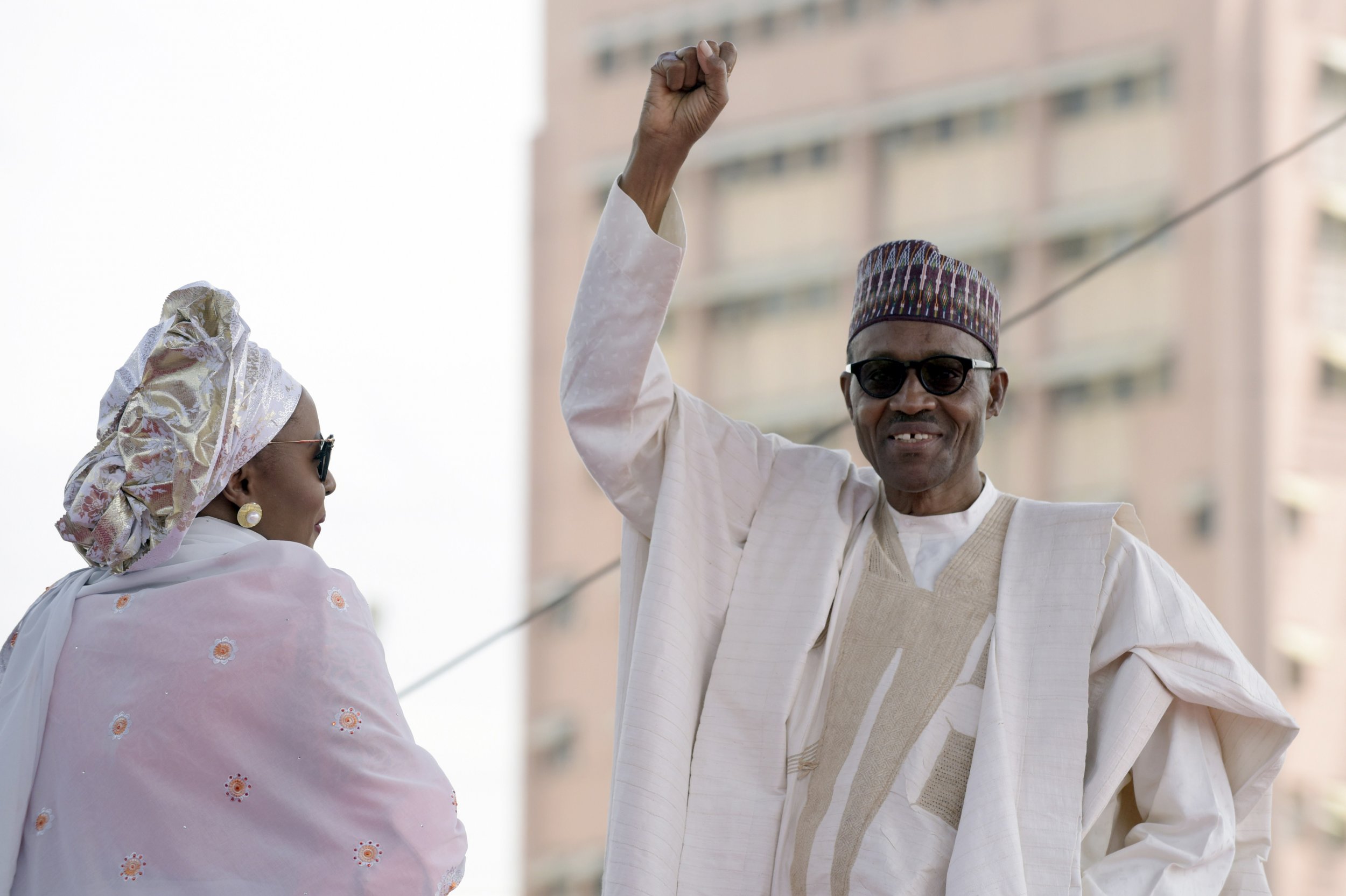 One of President Muhammadu Buhari's daughters is getting married, and the Nigerian president is keen to emphasize that he will be picking up the bill.
Zahra Buhari, the second daughter of Buhari and his wife Aisha, is to wed Ahmed Indimi on Friday. Her husband-to-be is the son of Mohammed Indimi, the chairman of a Nigerian oil exploration company and estimated by Forbes to be worth $500 million.
Heralding the wedding in a statement on Thursday, Buhari's spokesman Garba Shehu gushed about how the president—who launched a crackdown on government corruption after coming to office in May 2015—is taking care of the proceedings.
"The president's family is trying hard to keep it as simple as possible," said Shehu. "In a twist from what was a norm amongst past leaders, the president asked to be given the bill for the food at the banquet. Government, he said, has no business paying for that."
Shehu also explained that there would be no cash gifts or souvenirs paid for by the government. "His family and personal aides put the money together to foot the bill," said Shehu, "That's essential Buhari for you!!"
The first lady shared pictures on her Twitter account of a pre-wedding henna party, while asking her followers for their prayers for her daughter and son-in-law to be.
The couple are both graduates from the University of Surrey in the U.K. The president's daughter graduated with a degree in microbiology, Nigeria's Premium Times reported. Indimi is a board member at his father's company, Oriental Energy Resources, where he is in charge of crude oil marketing.
Buhari has a total of 10 children, two of whom are deceased. The president has five children with his second wife Aisha, four girls and a boy.