Mujahedin Attack Shows India Still Terror-Prone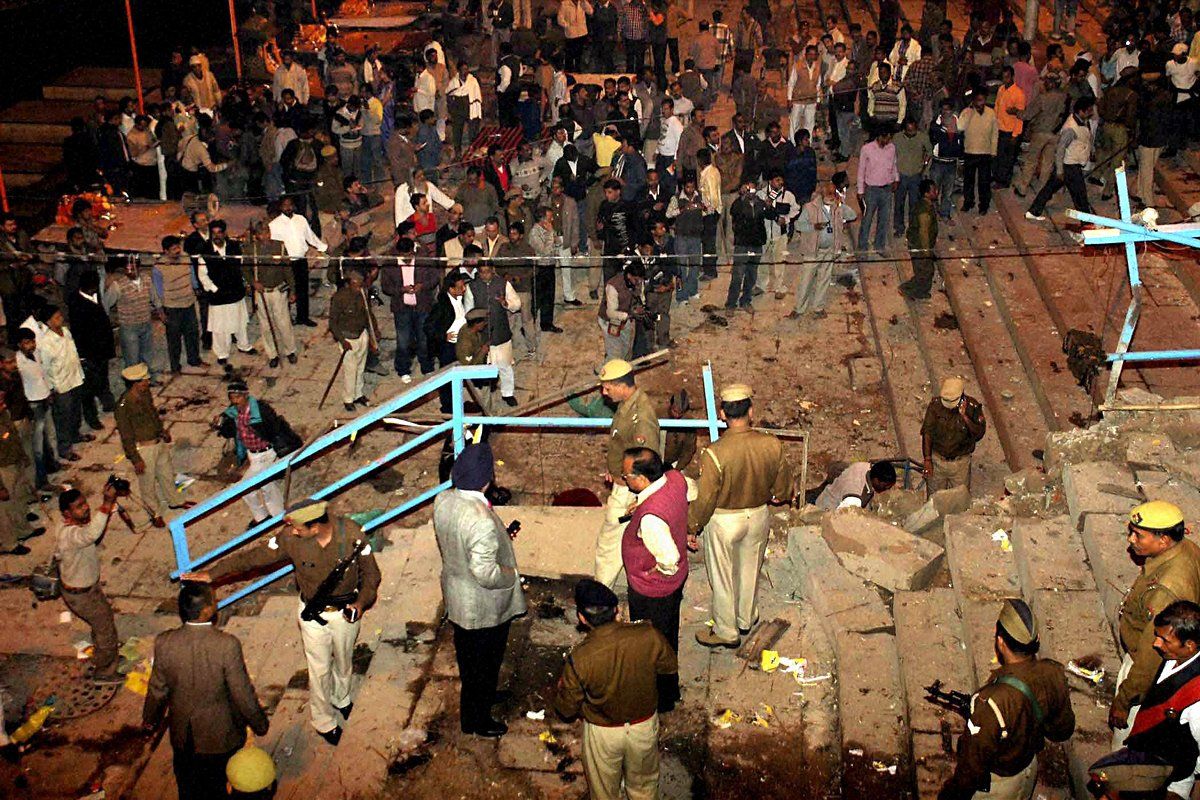 Earlier this week, a crude bomb exploded in the Indian city of Varanasi during the performance of a nightly Hindu ritual that draws thousands of pilgrims and tourists. The bomb killed an infant and injured close to 40 others, many of them—including some foreigners—seriously. The Indian Mujahedin, a terrorist group that purports to be made up exclusively of radicalized Indian Muslims, claimed responsibility. The same group, known as IM for short, claimed responsibility for a bombing earlier this year in the southern Indian city of Pune and the shooting of Korean tourists in the capital in September.
The Varanasi attack was a stark reminder that India remains among the most terror-prone nations on the planet. It ranks sixth in terrorist killings in the most recent tally compiled by the U.S. National Counterterrorism Center—behind Iraq, Afghanistan, and neighbor Pakistan, but well ahead of such places as Colombia, Lebanon, and Sri Lanka that are more associated with terrorism in the public imagination.
It also demonstrates India's ongoing problems trying to stamp out IM, which burst onto the scene in 2007, when it carried out coordinated bombings in three cities in the northern Indian state of Uttar Pradesh (where Varanasi also is located). The following year, it pulled off a series of deadly bombings in Jaipur, Bangalore, Ahmedabad, and Delhi before police killed or captured a number of men the security services alleged were ringleaders of the group. After that, IM went quiet for more than a year and some Indian officials openly speculated that the government might have succeeded in crushing the outfit. But apparently IM was only lying low and regrouping.
IM claims to be a completely indigenous Islamic terrorist group—and its attacks set off alarm bells about creeping radicalization among India's 140 million Muslims, who in the past have not constituted particularly fertile ground for terrorist recruitment. The government claims IM is an offshoot of the Students Islamic Movement of India (SIMI), a radical group formed in the 1970s that advocates transforming India into an Islamic state and that has been banned since 2001 for its alleged links to terrorism. And most of the alleged IM operatives arrested by India so far have been ex-SIMI members.
But Indian security agencies also have long suspected that IM was a pawn of foreign terrorist groups—particularly Bangladesh-based Harkat-ul-Jihad-al-Islami and Pakistani terrorist organization Lashkar-e-Taiba, the group that carried out the 2008 Mumbai attacks. That theory got a boost during the FBI interrogation of David Coleman Headley, an American of Pakistani origin who was convicted last year of helping to plot terrorist attacks in both Europe and India, including the Mumbai incident. Headley reportedly told his interrogators that LeT was working on something known as "the Karachi Project" that involved training radical Indian Muslims in Pakistan and reinserting them into India to carry out terrorist attacks. The logic seemed to be to try to mask LeT's role in order to elude increased attention from Western intelligence agencies and perhaps shield Pakistan from possible Indian retaliation for any terrorist strike.
Compared with LeT's Mumbai attack, IM's strikes have been relatively unsophisticated. The latest bombing in Varanasi involved a low-intensity explosive with little shrapnel. But even relatively unsophisticated attacks can do a lot of damage. IM's serial bombings in 2008 scared away some foreign tourists. And by targeting Hindu religious sites, as IM has threatened to do in the e-mail claiming responsibility for the Varanasi blast, IM may be hoping to spark communal violence that could in turn further radicalize Indian Muslims.
Mujahedin Attack Shows India Still Terror-Prone | World