'Mulan': The Countries Where the Disney+ Movie Will Be Released in Theaters
Mulan is finally being released on Friday, September 4, but a lot of viewers will not be able to watch the movie in theaters. In a number of major territories, including the U.S., the United Kingdom and Australia, the live-action remake will bypass cinemas and air exclusively on Disney+ as a premium add-on costing around $30.
Some countries, however, will be able to watch Mulan in theaters this fall.
One of the biggest territories, for example, that will soon be able to see the movie in their local multiplex is China. This was announced on Mulan's page of Chinese social media app Weibo, which read (per Variety): "When the magnolia blossom opens, it lives up to its reputation and arrives as promised. [Mulan's] import is confirmed and it will soon burst into bloom in theaters; looking forward to meeting you!"
Then, the Chinese release date was announced as Friday, September 11. A number of other Asian release dates have also been confirmed for Mulan. The movie is coming to cinemas in Singapore and Malaysia, for example, on Friday, September 4, the same day it is released on Disney+ in other countries.
Asia, however, is not the only continent where Mulan will get a cinematic release. Per Variety, the movie will also come to theaters in countries that do not have Disney+ but do have cinemas that have reopened.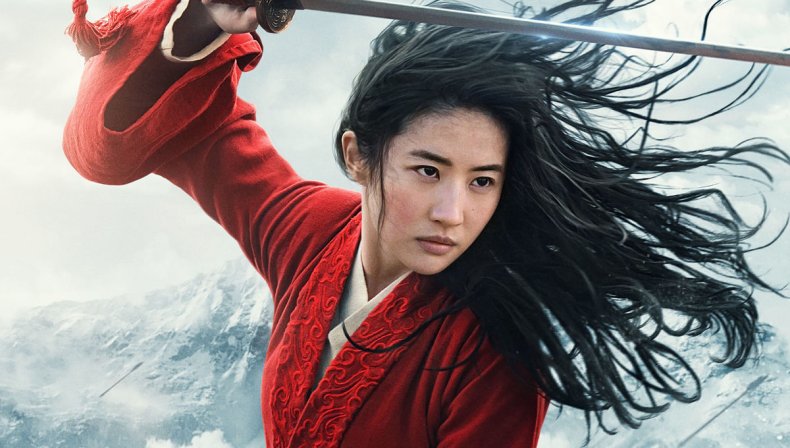 So far, Disney+ is only available in the following countries, all of which are expected to offer Mulan as an add-on: Australia, Austria, Canada, France, Germany, Ireland, Italy, Japan, Monaco, Netherlands, New Zealand, Spain, Switzerland, the United Kingdom, and the United States.
Disney+ is also available in India through the streamer Hotstar, though the movie is not believed to be coming to the Indian version of the platform, even though an Indian cinematic release has not been announced yet.
As such, the movie is expected to roll out in cinemas in countries across the world in Europe, South America, Africa and Oceania. At the time of writing, IMDb is currently listing the following cinematic release dates for the movie:
Croatia: September 3
Czech Republic: September 4
Singapore: September 4
Slovakia: September 4
Thailand: September 4
Turkey: September 4
Hungary: September 10
Russia: September 10
Ukraine: September 10
China: September 11
Poland: September 11
Mulan is coming to Disney+, meanwhile, on September 4 in all territories except for Belgium, which will not get to stream the movie until September 15.
As for viewers in countries that have Disney+ hoping to see the movie on the big screen, you are out of luck. In those territories, the movie is only coming to the streaming service, with Disney skipping a theatrical release in a movie that has angered many cinema owners.