'Mulan': When the Disney+ Movie Will Be Streaming For Free
Mulan has now been made available thanks to what Disney+ calls "Premier Access," where users can pay an additional $30 premium to watch the new live-action remake. This has left subscribers already paying for Disney+ access wondering when they will be able to watch the film without having to pay an extra premium.
Luckily for those viewers, the movie will be joining the regular Disney+ catalog at some point later this year.
On Disney+'s FAQ page for its "Premier Access," the company reveals exactly when Mulan will be available for free to subscribers to the service.
The page reads in part: "Mulan will be available to all Disney+ subscribers on 4th December 2020 at no additional cost." This means that there are just three months to wait until Disney+ subscribers can watch the movie for free.
For now, however, viewers can watch the film by paying extra. In the U.S., "Premier Access" is $30, which allows subscribers to watch the film as much as they want on multiple devices on the Disney+ app and website.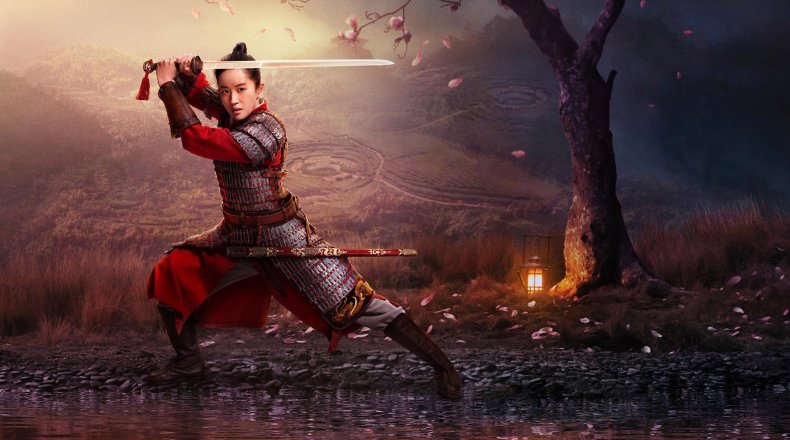 For viewers who do not yet have a Disney+ account, watching Mulan will cost you even more. As "Premier Access" is only available to subscribers of the service, watch the film will cost you $30 plus the cost of a month of Disney+, $6.99. The service does not have a free trial.
If you are in a country with Disney+, the service is the only way you can watch the live-action remake legally. The film is not getting a cinematic release in the countries and territories that have the streaming service, or the numerous European countries where the streamer is launching on September 15.
In other countries where cinemas are open, the film will be released in the coming weeks.
To whet fan's appetites, Disney has released a synopsis for Mulan. It reads: "Acclaimed filmmaker Niki Caro brings the epic tale of China's legendary warrior to life in Disney's Mulan, in which a fearless young woman risks everything out of love for her family and her country to become one of the greatest warriors China has ever known.
"When the Emperor of China issues a decree that one man per family must serve in the Imperial Army to defend the country from Northern invaders, Hua Mulan, the eldest daughter of an honored warrior, steps in to take the place of her ailing father. Masquerading as a man, Hua Jun, she is tested every step of the way and must harness her inner-strength and embrace her true potential. It is an epic journey that will transform her into an honored warrior and earn her the respect of a grateful nation...and a proud father."