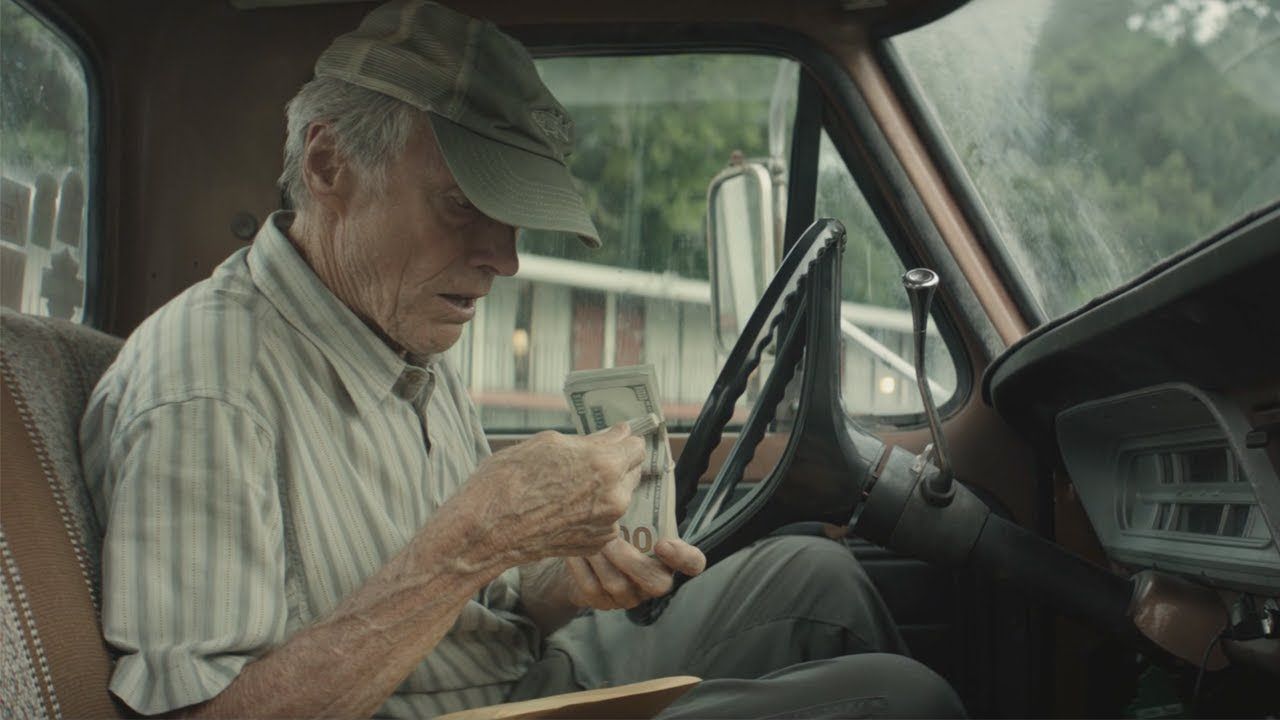 While out golfing, Clint Eastwood announced to country singer Toby Keith that he planned to begin shooting a new movie on his 88th birthday. The resulting movie, The Mule, marks Eastwood's return to acting, appearing in one of his own movies for the first time since 2008's Gran Torino. Keith asked what keeps the actor and director going.
"'I get up every day and I don't let the old man in,'" Keith describes Eastwood telling him. "And I'm like 'Whoa, that sounds like a song.'"
Now that song, "Don't Let the Old Man In" is a central part of the soundtrack to Eastwood's latest movie, The Mule, out in theaters December 14.
In The Mule, Clint Eastwood plays Earl Stone, a World War II veteran who becomes a drug courier for the Sinaloa cartel while in his 80s. Remarkably, The Mule is based on the true story of Leo Sharp.
A horticulturist famous in flower circles for his daylily hybrids, Leo Sharp seemed like an unlikely drug mule even considering his age at the time of his arrest: 87. Sharp was a great-grandfather with no criminal record, but found employment with a local branch of the Sinaloa cartel—the world's largest, founded by Joaquin "El Chapo" Guzman—after his flower business suffered as the hybridizing market moved online. Drug couriers were often paid $1,000 per kilo, which meant Sharp could rake in more than a million dollars a year.
The Sinaloa cartel had a major foothold in Michigan, with a distribution network that ran through Arizona and across the Mexican border. After 11 wiretaps and hours of recorded phone calls, drug enforcement officers were on the tail of a prolific courier, a man with the codename Tata ("grandfather"), who frequently made cocaine deliveries over 200 kilos.
Shortly after a trip through a Steak 'n Shake drive-through, Sharp was pulled over by a State Trooper working with the D.E.A. on a sting to capture the truckload of cocaine they believed was heading down Interstate 94 for delivery to Detroit.
"What's going on, officer?" the New York Times describes Sharp as asking the officer. "At age 87, I want to know why I'm being stopped."
A drug dog soon sniffed out the cocaine in the covered truck bed: 104 kilos in five duffel bags. By the time he was arrested, Sharp had managed to evade capture for almost a decade. In 2013, Sharp plead guilty to drug conspiracy charges, his capture eventually leading to raids across the country and over 20 further indictments of Sinaloa cartel members. Though he faced a maximum of 20 years in prison, Sharp was sentenced to three.
"I'm really heartbroken I did what I did, but it's done," Sharp told the judge. He was released from prison in 2015, due to declining health, and passed away December 12, 2016.
The Mule , which also stars Bradley Cooper, Laurence Fishburne, Dianne Wiest, Andy Garcia, Taissa Farmiga and Michael Peña, is out in theaters December 14.