A "prayer writing" mullah has been accused of rape after videos of him sexually assaulting three women have begun circulating online in Afghanistan.
Although the three separate videos were filmed three years ago in the province of Faryab, they began circulating publicly online on September 10, France 24 reported Monday. Varying in length between two and close to four minutes, the clips show the mullah touching or rubbing himself on the women in a sexual manner, and in one, having sexual intercourse.
"We are trying to track him down. The problem is, no one has filed a complaint against him. We are extremely worried for the safety of the women in the videos—their faces are clearly visible," Naqibollah Faeq, governor of the province, told France 24.
In Afghanistan, women are often afraid to come forward after they experience sexual assault or rape, fearing repercussions from family and society. Despite the woman being the victim, they are often murdered in so-called "honor killings" by close family members after such assaults.
"If someone identifies [the women], they are dead," Faeq warned.
Local officials explained that the man, identified as Rasoul Landi, worked as a "taweez nevis" or a self-appointed mullah who writes prayers for payments. He used his position to exploit women, knowing they would be unlikely to report his actions as they would fear for their own lives. However, Landi's phone was stolen and the thieves began to blackmail him for large sums of money. After paying some, he eventually fled to Turkey for fear of repercussions.
Sexual harassment and assault are all too common for women in Afghanistan. In a December 2017 article, The New York Times spoke with a local female journalist named Maryam Mehtar, who said she had been sexually harassed or assaulted five times just that morning.
"Most of my friends are silent," Mehtar told the newspaper. "They think if they talk everyone will blame them, and they're right."
According to Human Rights Watch (HRW), harassment was officially made a crime in the country in 2009, but the term was not specifically defined until 2016. Now "physical contact, illegitimate request, verbal and non-verbal harassment, and any other acts that caused psychological, physical damage, and humiliated a woman or a child" are outlawed and can technically lead to prosecution.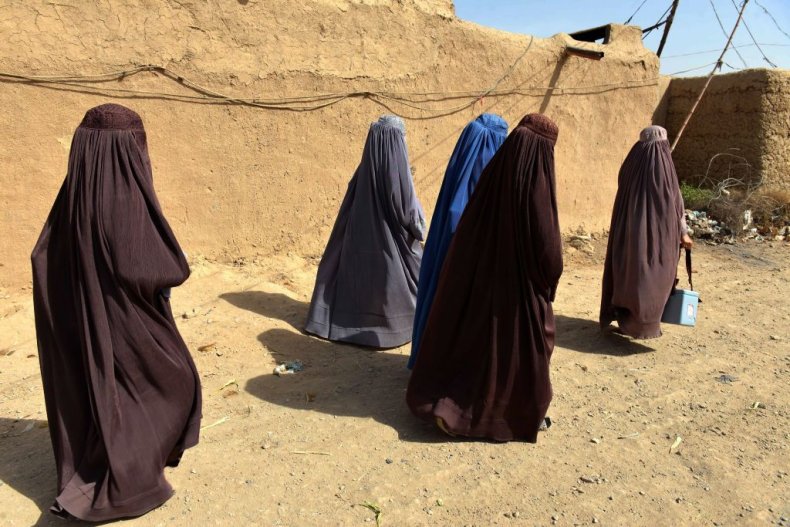 Although the language of the legislation is broad and gives authorities the ability to prosecute abusers, a 2016 study found that "90 percent of the 346 women and girls interviewed said they had experienced sexual harassment in public places, 91 percent in educational environments, and 87 percent at work," HRW reported.
Even the case of the mullah is not perceived to be uncommon in Afghanistan, Homeria Sagheb, a women's rights activist based in Kabul, told the French broadcaster.
"Of course, women don't go see mullahs to be raped. They think they can trust them, because of their religious status," she said. "Some mullahs abuse this trust to sexually harass their patients. That's why women generally go see them with another woman they trust."