Is a Multi-Billion Pound Hollywood Theme Park Coming to the U.K.?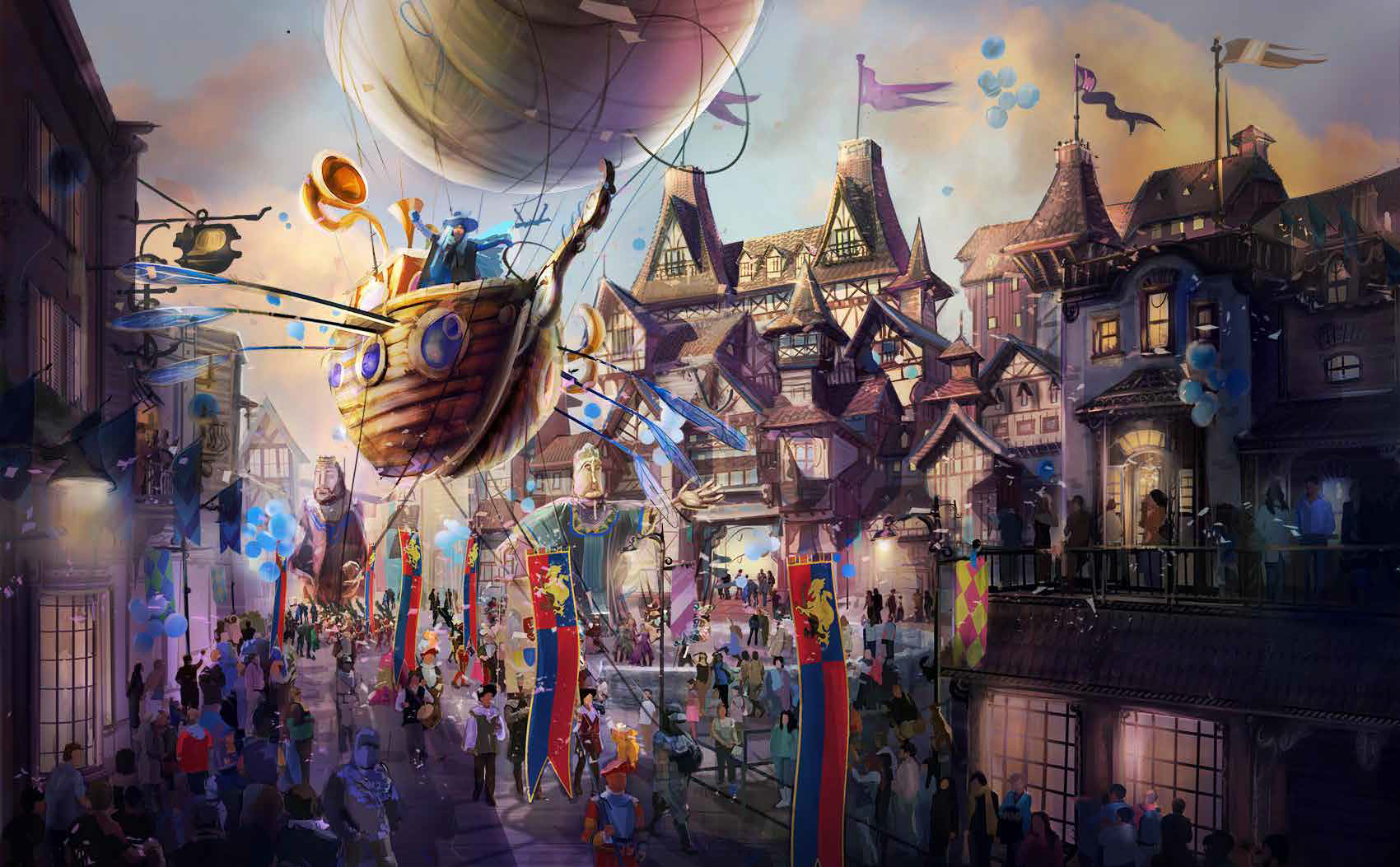 Britons may no longer have to make the trek to Disneyland Paris or, further still, to attractions in the U.S. to revel in movie magic as plans are afoot to create a multi-billion pound cinematic theme park just outside London by 2021.
London Paramount, which would be located on the Swanscombe Peninsula in Kent, is currently seeking planning permission to build a fairground inspired by some of Paramount Pictures' best-loved movie franchises. The Hollywood studio is behind the Transformers films, Star Trek and Teenage Mutant Ninja Turtles.
Owners London Resort Company Holdings (LRCH) have also announced partnerships with the BBC and Aardman Animations, the company behind Wallace and Gromit.
The exact cost of the sprawling theme park is disputed—some reports suggest it will cost £2 billion, while a news release posted on London Paramount's official website puts that figure closer to £3.2 billion.
The attraction would house numerous rides, a theater and one of the "largest indoor water parks in Europe," LRCH says on its website. London Paramount would also be serviced by restaurants, hotels, an "art-house style" cinema and nightclubs.
LRCH—the majority of whose shares are owned by Kuwaiti European Holdings, run by the Kuwaiti Al-Humaidi family—claims the park could see up to 40,000 customers a day and create around 27,000 jobs.
The attraction was first proposed in 2012 and is still subject to a development consent order before it can begin construction.
But the large-scale project has been beset by delays. In October 2015, ITV News reported developers were hoping to submit a planning application in mid-2016, which would delay its projected opening by two years. However, in March, it was claimed the application had again been delayed to the "second quarter of 2017," reports KentOnline.
Local concern
Developers for LRCH said London Paramount will provide a huge boost to the largely disused Swanscombe Peninsula, previously an industrial hub. "This is going to have a hugely significant impact on the economy," a spokesperson for the company is quoted by the Daily Express as saying.
But the plans have faced opposition from local business owners who fear they could be forced to move or shut down if London Paramount obtains a development consent order for the location.
Many local owners have formed the Peninsula Management Group to collectively voice their concerns about the future of their businesses. In March, it was reported that some 140 firms affected had not yet had any meaningful discussions, or offers of compensation, from LRCH.
Swanscombe councillor Richard Lees, of the Swanscombe and Greenhithe Residents Association party, tells Newsweek that he has been contacted by worried local businesses.
He said: "There is concern, certainly among residents, about the impact on existing businesses. Everybody's expecting it to arrive but nobody knows quite when. It's certainly having a negative impact on those businesses.
"[The Peninsula Management Group] were in touch with me a little while ago. I'm planning to have a chat with them to better understand and discuss their concerns."
Lees believes it's too soon to predict the potential benefits of the park on the economy and tourism in the area until the planning permission is submitted to the government. But he warned that "it needs to be carefully managed if we're going to extract benefit from it without being overwhelmed by it."
"The greatest concern to residents is the traffic impact," he explained. "It could improve, we could see improvements to transport locally, perhaps in terms of public transport. But I think everyone's fears are around what will happen to the road network and it's quite scary the potential impact of that."
Nearly 600 local residents have also signed a petition to conserve the marshes that the park would be built on. They argue the construction could endanger rare birds that congregate in the marshes.
Lees said: "It was industrial but it's been postindustrial for 20 years. It's returning to nature slowly but surely. It's not heavily used by residents but it's loved. There'll be a loss of that."
But the councillor does see the park potentially creating employment opportunities for young people—if LRCH's purported figure of 27,000 jobs holds true. "Because of the type of business it will be, there will be lots of streams of opportunity—the obvious like hospitality, but also the less obvious like engineering, maintenance and design. There's lots of opportunities," said Lees.
London Paramount declined to comment when contacted by Newsweek.
Is a Multi-Billion Pound Hollywood Theme Park Coming to the U.K.? | Culture