Multiple People Stabbed at Site of U.K. Black Lives Matter Demonstration
Multiple people have been stabbed at the site of a recurring Black Lives Matter demonstration in Reading, Berkshire, England.
Thames Valley Police are investigating the incident and have not yet confirmed on any deaths at the scene, however, two people have been transported to the Royal Berkshire Hospital, according to the BBC. Police confirmed that the suspect was arrested at the scene of the crime, and is now in custody. Police have not yet released any information about the suspect's identity, other than that he was a 25-year-old man from Reading.
In a statement obtained by Newsweek, Thames Valley Police said that it was launching a murder investigation into the incident. Police also confirmed that three people had been killed in the incident, and another three sustained serious injuries. Contradicting earlier rumors on Twitter, Detective Chief Superintendent Ian Hunter, Head of Crime, said that the incident was not being treated as terrorism, however, police have not yet determined the motivation behind the attacks.
The stabbing occurred at approximately 7 p.m. local time in Forbury Gardens, a public park where a Black Lives Matter demonstration had taken place earlier in the day. Organizers of the event told the BBC the stabbing was not connected to the protest, which reportedly ended three hours before the event. Police confirmed there was no connection to the protest.
"The thoughts of everyone at Thames Valley Police are with those who have been affected by this tragic incident and I understand the concern that this will have caused amongst the community. Please be assured that safety of the public is our primary concern and we will do all that we can to investigate this incident robustly and bring those responsible to justice," Hunter added.
Videos of the attack have reportedly been circulating on social media, and police urge the public not to share them.
"Please avoid speculation or sharing of video or images of the serious incident in Reading. An investigation will be ongoing. Follow @ThamesVP for updates," the National Police Chiefs' Council tweeted.
Labour Deputy Leader Angela Rayner reiterated pleas to not share video of the incident, writing on Twitter, "There appears to be a serious incident tonight in Reading with reports of multiple stabbings. Can people please stop sharing videos in the media of the alleged incident, it is incredibly upsetting for both the victims and their families. Let our emergency services respond now."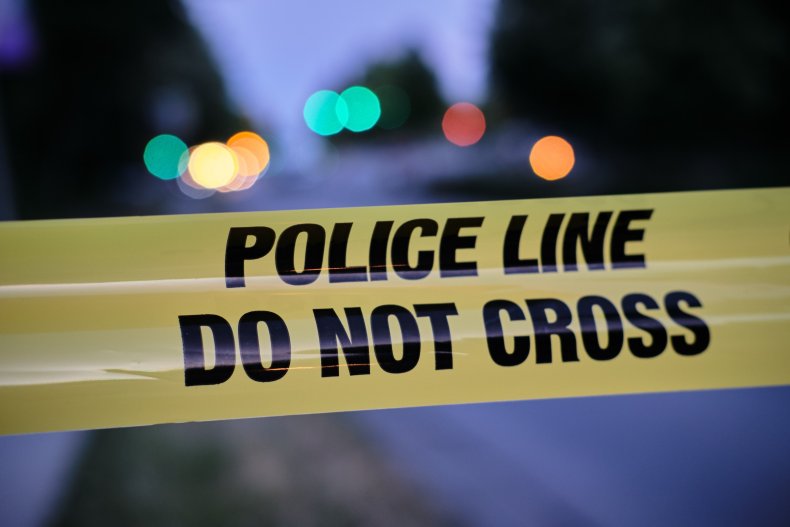 Forbury Gardens has been the site of Black Lives Matter demonstrations for the past three weeks. Hundreds of people attended the demonstrations held in solidarity with other similar demonstrations around the world. Past protests at Forbury Gardens have been peaceful, with chanting and placards reading "Black Lives Matter" and "To Be Black is Not A Crime," according to Berkshire Live.
The protests are in response to the deaths of several Black people by police, most notably, George Floyd who died after former Minneapolis Police officer Derek Chauvin was seen kneeling on Floyd's neck for nearly nine minutes, as well as Breonna Taylor, an EMT killed when Louisville, Kentucky Metro Police officers arrived at her apartment to serve a no-knock warrant. Taylor's boyfriend believed the officers were people attempting to break into the apartment and fired a gun at them. Officers returned fire, and Taylor was struck and killed in the gunfight.
Update (6/20/2020, 10:17 p.m.): This article has been updated to include further information from a statement from Thames Valley Police.