Multiple Stabbings on Labor Day at New Jersey Beach, One Suspect Arrested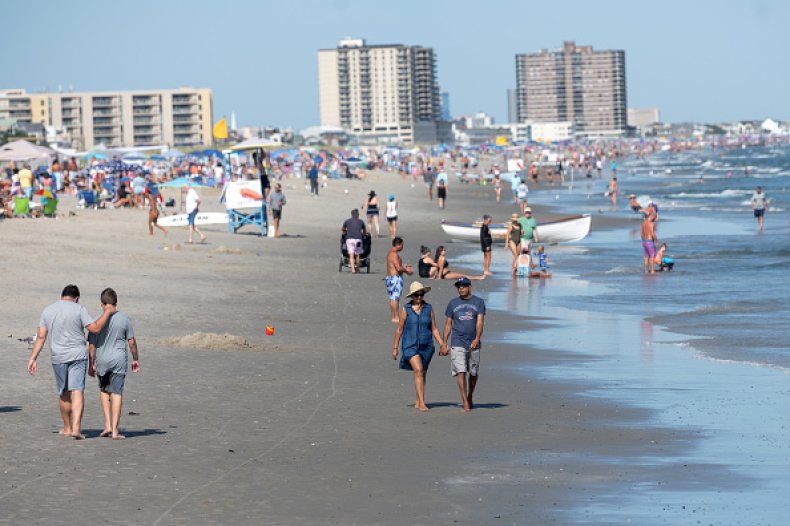 Two people were reportedly stabbed at a New Jersey beach on Monday afternoon, and one suspect is already in custody.
A video taken at Point Pleasant Beach shows lifeguards and police running down the beach to perhaps chase a suspect. Point Pleasant Beach Mayor Paul Kanitra said the event happened at Jenkinsons Beach, and that Police Chief Joseph Michigan will give more details later Monday afternoon.
"Thanks to the quick and heroic work of our brave officers, the suspect is now in custody and there is no further threat to the public," Kanitra stated on his Facebook page. "Considering the tragic events of the past hour, I certainly hope Jenkinsons will finally see the light and drop their counterproductive and frivolous lawsuit that undermines our ability to protect residents and visitors alike. This cannot and will not stand in Point Pleasant Beach."
Kanitra said the stabbings happened around 3:30 p.m. local time Monday as many people hit the beach for the final day of the Labor Day weekend. The mayor would not elaborate on the condition of the two victims, who were taken to a local hospital.
This is a developing story and will be updated as more information becomes available.