Multiple Stabbings at Neo-Nazi Rally in Sacramento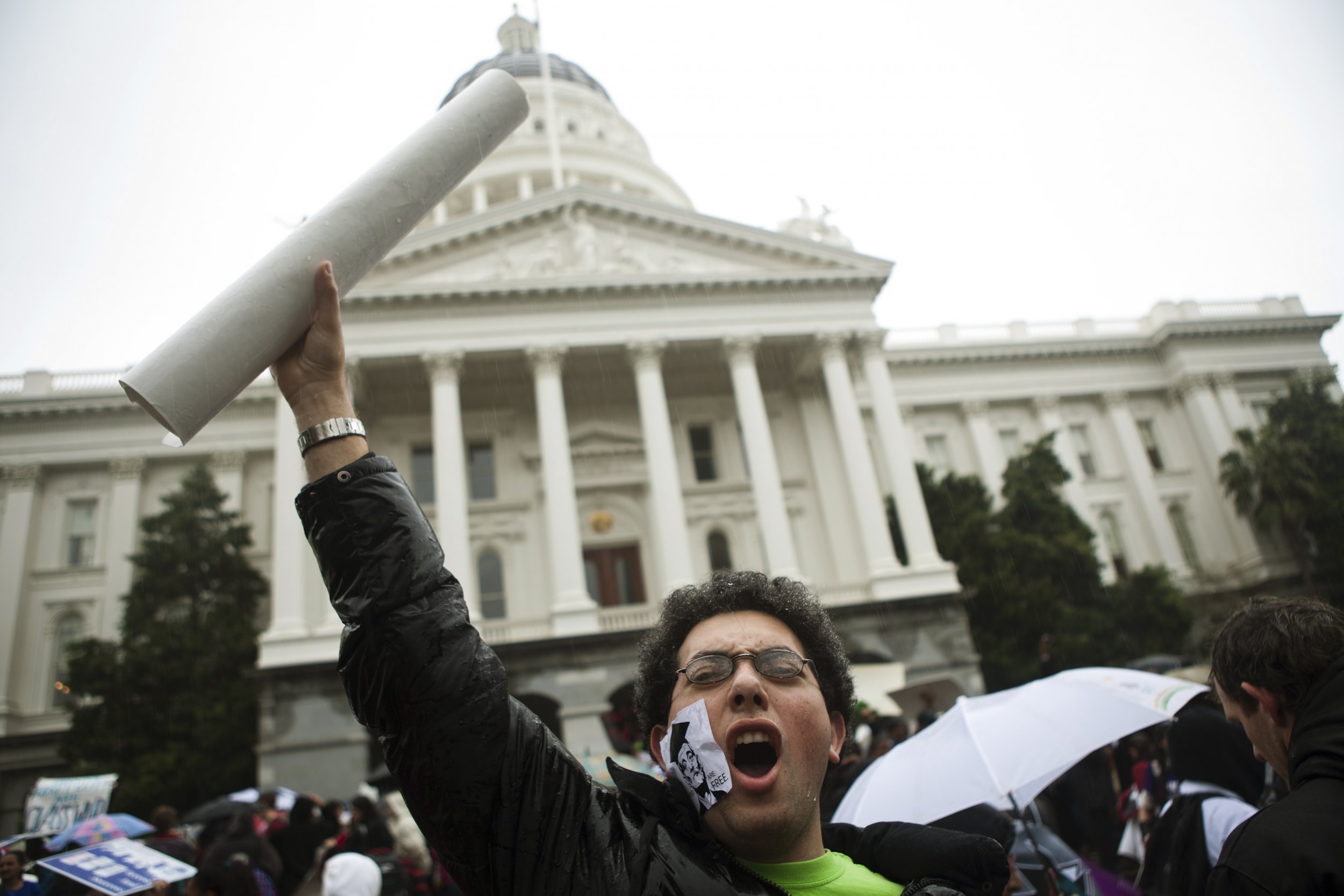 Multiple people were stabbed during a white supremacist rally on Sunday at the state capital in Sacramento, California, the fire department said on Twitter.
Five people were transported to area hospitals after the "mass casualty incident," some with critical trauma stab wounds, the fire department said.
No arrests have been made at this time, a fire official said.
"Our department transported five patients that met critical trauma criteria, meaning they had stab wounds or injuries that were serious enough that they needed to be transported to a trauma center," Sacramento Fire Department spokesman Chris Harvey told CNN.
"Unclear at this time how much of this was planned and how much of it was a sudden reaction to what was going on," Harvey said.
The Sacramento Police Department said on Twitter that it had closed some areas to traffic during a protest at the capital and in a second message said that it had a public information officer on scene at the capital.
Local TV station KCRA reported that violence erupted between a white supremacist group and counter protesters during a scheduled morning rally on the west steps of the State Capital.
The Los Angeles Times newspaper reported that a neo-Nazi group had planned a rally at the site, and that there were protests planned against the group.
Television footage on the Sacramento Bee website appeared to show a confrontation between a crowd dressed in black and a camera man and a television reporter, though it was not clear if this was the same incident that produced the stabbings.
The Bee said "anti-fascist protesters" had confronted a TV crew from local broadcaster KCRA at the California Capitol.
Footage on social media showed a group of people, some wielding what appeared to be wooden bats, clash in a park-like setting. At one point, a man with a bat could be seen striking the back of a person who topples onto the grass as separate fights occurred around them. At another point, one person appeared to hurl a rock toward others. One person on the fringe of the people fighting was holding a rainbow gay pride flag.
Photos on social media showed emergency officials treating a victim on the grass in the area as police officers stood guard.
The melee comes about four months after four people were stabbed during a scuffle between members of the Ku Klux Klan and counter-protesters near a planned KKK rally in Anaheim, California.