Multiple Yale University Buildings Threatened With Bombs
Multiple buildings on the campus of Yale University were evacuated Friday in the wake of a series of bomb threats, New Haven, Connecticut, officials said.
At least seven facilities had threats against them made via the city's non-emergency phone line, according to emergency responders. New Haven Mayor Justin Elicker said that the threats came in just before 2 p.m.
"We take these threats very, very seriously," Elicker told the media. "Clearly we are looking to track down the individual who made this call."
The threats provoked a massive law enforcement response from a variety of agencies, including the New Haven Police Department, Yale Police Department, and Connecticut State Police. Local firefighters, hazmat, and bomb squad teams also responded.
The motive for the threats remains unknown, as Yale Police Chief Ronnell Higgins stated that the caller did not give a reason for their actions.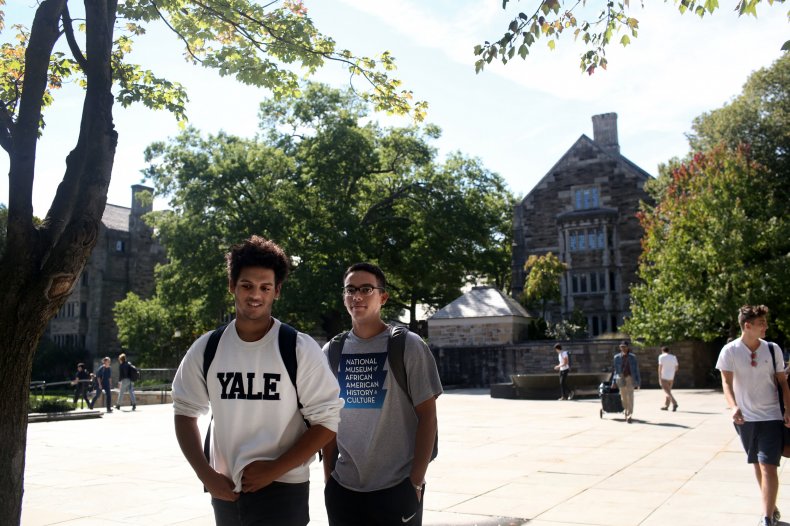 In the wake of the threats, numerous businesses and buildings on the Yale campus and in the surrounding New Haven downtown area were evacuated. Police have not yet cleared any buildings for re-entry, and authorities stated that the area would remain closed off for a "couple hours."
"(There are) evacuations on many area businesses until areas can be made safe. There are many road closures downtown at this time. Residents are urged to stay clear of downtown until further notice," said Emergency Management Director Rick Fontana.
The on-campus evacuations included nine high-profile buildings related to the university, including the University Theater, Yale Art Gallery, and numerous residential colleges and education halls.
Bomb-sniffing police dogs were called in to search through the different complexes.
Numerous fire alarms were also pulled in order to help facilitate quick evacuations of both the Yale campus and local New Haven businesses.
The area in which the threats were targeted, known as the Old Campus, remains closed off to all pedestrian and vehicle traffic while officials continue to secure the campus.
Interim New Haven Police Chief Renee Dominguez stated that the threats were being taken extremely seriously.
"We're treating this as if it's a legitimate threat," Dominguez said.
A member of the Ivy League and America's third-oldest college, Yale is consistently ranked among the greatest universities in the world. Home to just over 12,000 students, it has an acceptance rate of just 7 percent, according to US News.
Notable alumni of Yale include former Presidents Bill Clinton and George W. Bush, as well as numerous influential writers, businesspeople, and scholars.
Additionally, four current Supreme Court justices were educated at Yale: Sonia Sotomayor, Brett Kavanaugh, Clarence Thomas, and Samuel Alito.
Newsweek has reached out to Yale's office of communications for comment.
(11/05/2021, 5 p.m. ET): This story has been updated with additional information.