Dozens Trapped After Mumbai Building Collapses After Deadly Floods Ravage South Asia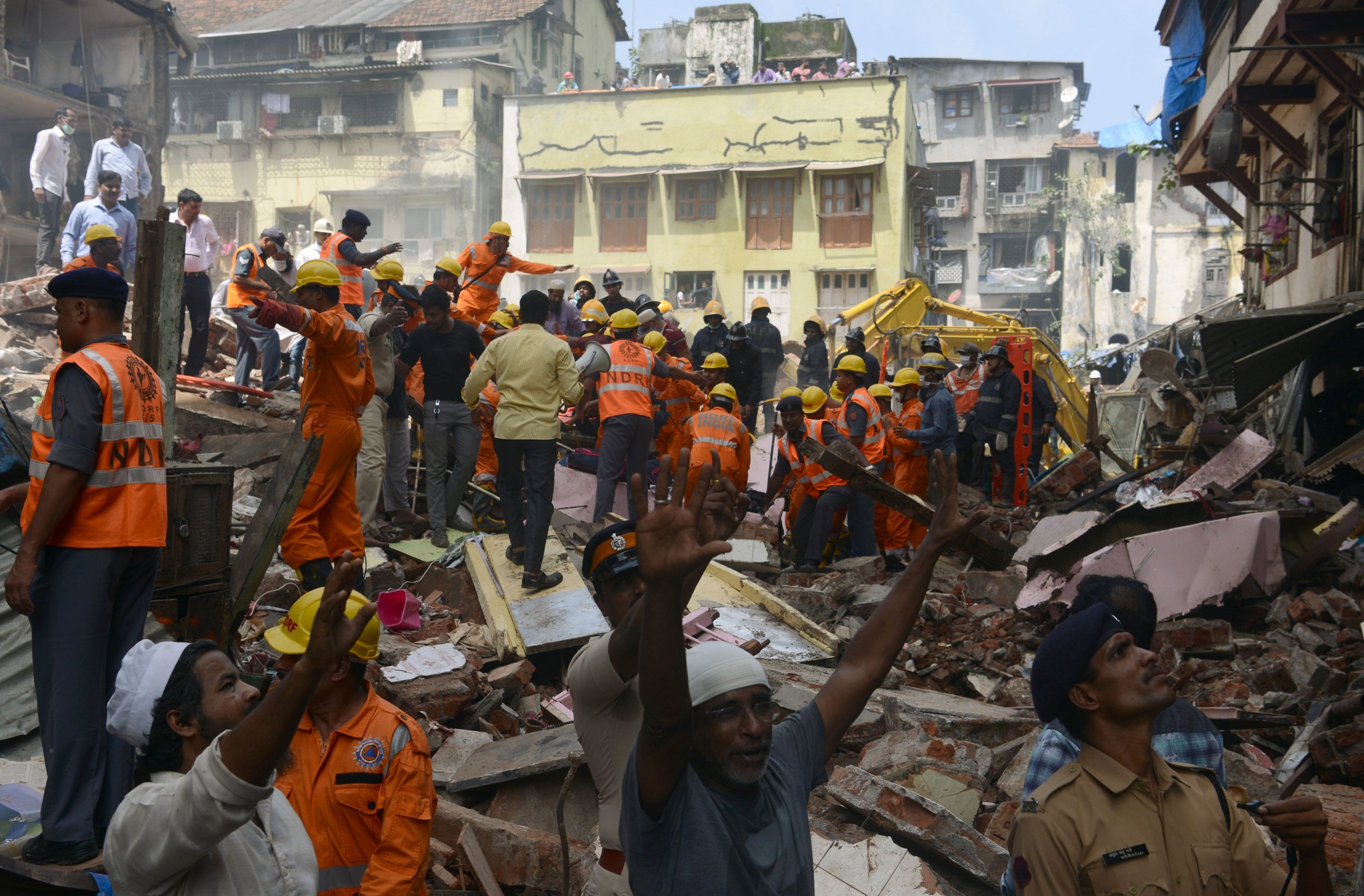 At least seven people have been killed and dozens are feared to be trapped after a building that was more than 100 years old collapsed in the Indian city of Mumbai following intense monsoon rainfall.
A four-storey residential building in the densely populated Bhendi Bazaar area of India's commercial capital gave way on Thursday morning, The Guardian reported.
An official from India's National Disaster Response Force told AFP that eight or nine families were thought to be living in the building. "Forty people are believed to be stuck inside and a 43-member team is conducting rescue operations," the official told the news agency.
Authorities have told people living in an adjacent building to vacate after it began to develop cracks following the collapse, according to The Guardian.
Building collapses are not uncommon in India; there have been three in the past month in Mumbai alone. In July, 17 people died after a four-storey residential building that hosted a nursing home in the Mumbai suburb of Ghatkopar gave way.
Bhendi Bazaar is in the south of the city, which has more than 16,000 buildings built before the 1940s; 791 of these were identified as dangerous in a pre-monsoon survey by the Brihanmumbai Municipal Corporation, Sky News reported.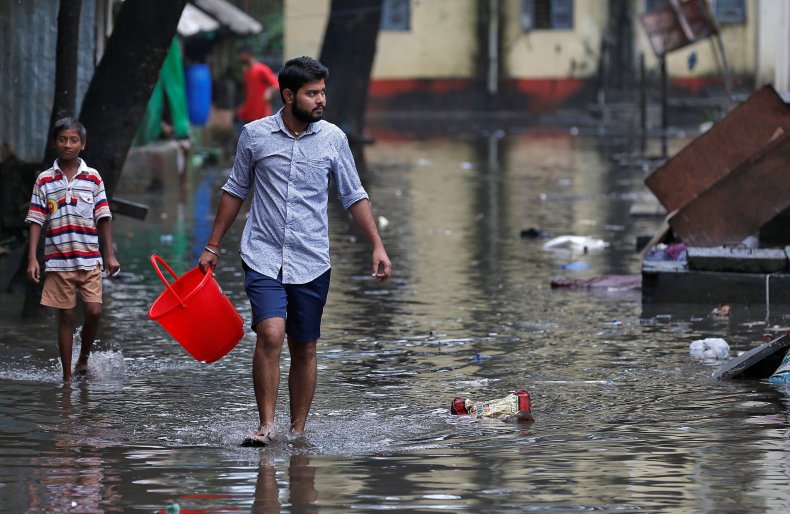 Mumbai is one of India's most densely populated cities with an urban population of more than 22 million. The city also has some of the highest rents and property prices in Asia, despite the poor quality of many buildings.
Mumbai has experienced the heaviest rainfall in over 15 years as parts of South Asia have been deluged with flooding. Huge monsoons have already killed more than 1,200 people across India, Bangladesh and Nepal and affected at least 40 million.
The floods have brought Mumbai, India's financial capital, to a halt and have left more than 1.8 million children across the region unable to attend school, according to Save the Children.