Mumford & Sons' Ben Lovett: Ticket Touts Create More Pressure to Meet High Fan Expectations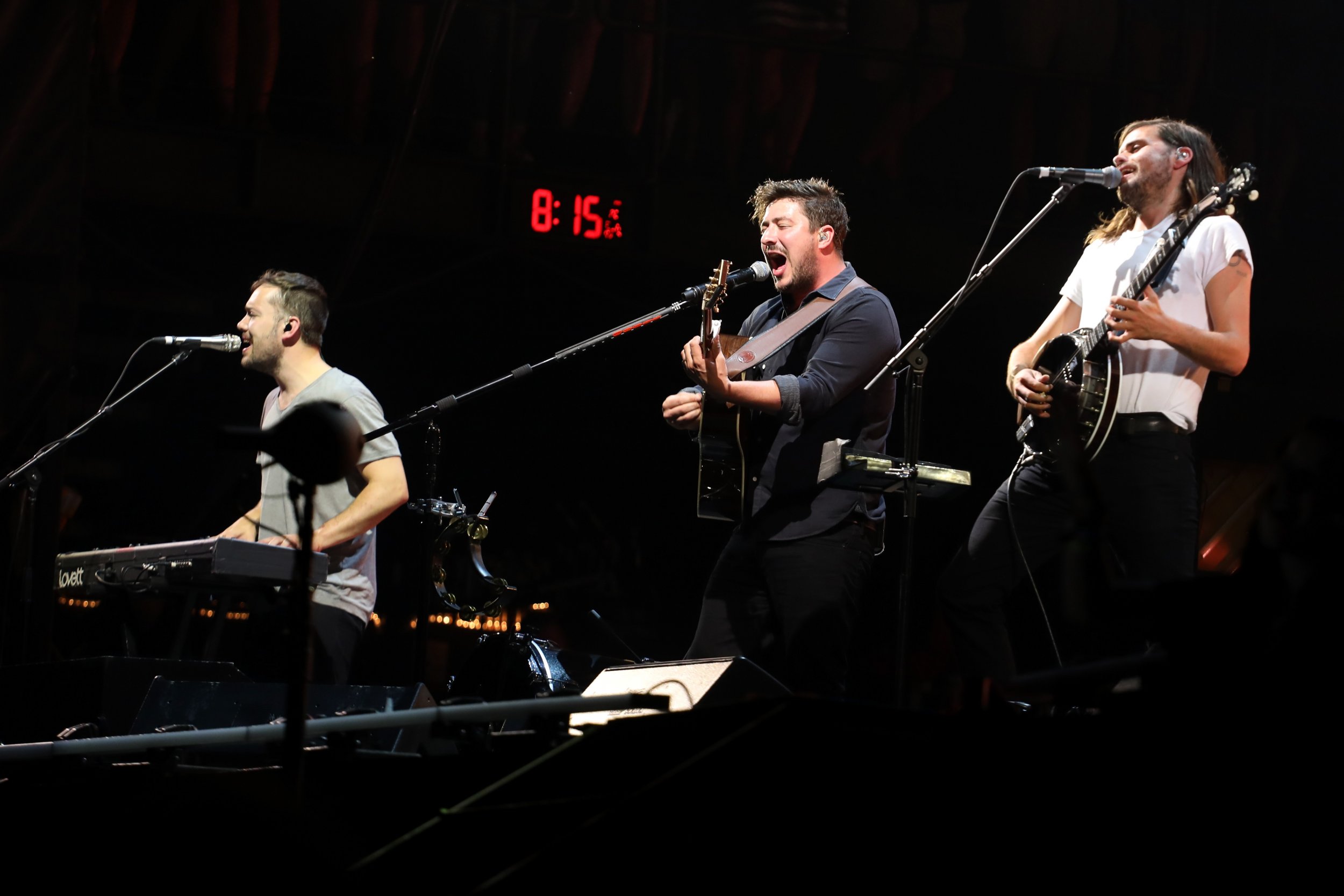 Mumford & Sons' Ben Lovett has called for ticket touting in the music industry to be criminalized, telling Newsweek it creates added pressure on artists to put on a show worthy of fans' high expectations if they have paid a significant figure for secondhand tickets.
In September, the folk-rock band's manager Adam Tudhope revealed ticket sales for their U.S. tour in April generated ticket touts $3 million (£2.4m) in resales. Tudhope said the enormous figure signified a "'value gap' extracted from our fans which we didn't want them to pay, and of which $0 went back to the band, or the promoters."
Concert promoter Live Nation estimates the annual revenue of secondary ticketing in all sectors, including music, to be an estimated $8 billion.
"It's large-scale, organized criminal activity, the effects of which is that people who have a certain amount of their disposable income to spend on going to see music have less of it," Lovett tells Newsweek.
"It changes some of the environments within the shows because people feel they have paid so much for it that they're expecting more than maybe what [you planned]. It can [put on more pressure]."
As well as seeing Mumford & Sons' live touring revenue, and their fans, affected, secondary ticketing is prominent on Lovett's mind as he opens his own live music space, Omeara, in London on October 20.
The event space will champion up-and-coming acts with Lovett's independent record label, Communion, acting as the concert promoter.
"The next generation of artists, if those bands are going to be able to come through we need people to be able to see them play and not just save all their money up to see that one Adele concert," Lovett explains. (Tickets for Adele's sold-out U.K. tour were relisted for up to £24,000 earlier this year despite being worth £85 at face value.)
Currently there are no laws preventing the touting of tickets at significantly higher prices for music events. Secondhand resales of football tickets for profit is illegal, however.
Lovett believes the law needs to change to protect music fans and musicians.
"It's strange that it needs to have such different rules when it's very similar—the football pitch is the stage, the football players are the performers, and the audience is the supporters. You can apply the same rules to it.
"People are buying up these tickets with the intention of selling them for higher prices and that needs to stop."
The launch of Lovett's new music venue Omeara appears to reverse a trend of music venues around the British capital closing down.
In 2015, it was reported that 40 percent of London's music spaces had closed in the 10 years prior.
Lovett believes that these venues are vital to giving new artists the opportunity to play live and gain experience, as well as develop a core fan base—just as Mumford & Sons were able to do at the genesis of their music career.
"The majority of the bookings people will see are emerging talents," said the musician. "It's nice to pepper those with the more established acts. People often come back to these sized rooms to reconnect with where everything begins for everyone. By shining on these venues, it helps those smaller bands build their audience. Hopefully we'll have a built-in crowd for some of the acts that we book."
Omeara will open its doors on October 20 with a live set from legendary rock band The Pretenders, fronted by Chrissie Hynde.
The venue has also earned a seal of approval from Mayor of London Sadiq Khan.
"It made a massive difference when we learned the mayor's office were behind the project," says Lovett. "They were so encouraging, they told us they'd do what they can to support us… It's affirming to know that we have that."
Watch Newsweek's live tour of Omeara on our Facebook page.
What's next for Mumford & Sons?
As Lovett meets with Newsweek to discuss the launch of Omeara, he has just come off the road following the conclusion of Mumford & Sons' world tour in support of their 2015 album Wilder Mind. The final gig took place in Austin, Texas, on October 9—just days before we meet.
As well as releasing a full-length album last year, Lovett and his band mates—frontman Marcus Mumford, Ted Dwane and Winston Marshall—released a five-track EP titled Johannesburg with Senegalese singer Baaba Maal in June.
Are the band taking a hiatus? Not quite. "I don't think we're taking a break," says the musician. "We just want to write some songs, spend some time off the road writing music… Over the next few months we plan to hunker down and do that, spend some time in the studio and figure out the music we want to do next."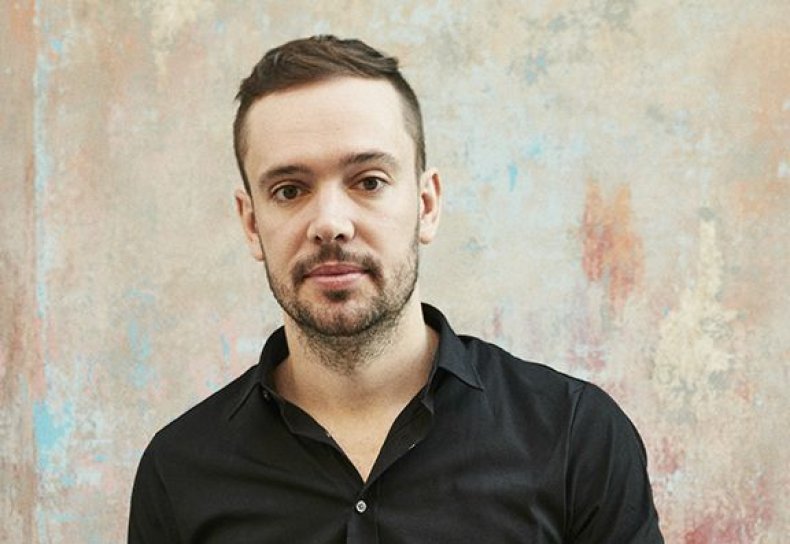 Wilder Mind was the follow-up to the group's seminal 2012 record Babel, which won the Grammy Award for Album of the Year and was the fastest-selling album of the year in both the U.S. and U.K.
In comparison, Wilder Mind had a more muted response (249,000 copies in the first week in the U.S., compared to 600,000 for Babel), although it still debuted atop both the U.K. and U.S. album charts.
The source of the dramatic downturn in sales appears to be the rise of streaming music in the period between the two records. Many artists have seen declines in physical and digital album sales as music lovers opt for premium streaming services like Apple Music and Spotify to listen to music by a range of their favorite artists.
If this has had any effect on the band's fortunes, Lovett isn't saying.
"From our point of view, we don't mind…we like that people discover our music through streaming," he says. "It's a great way to discover music and it's broadened people's music tastes."
"When we were growing up, you committed to an album or two a month, because that's all you could afford, but you didn't necessarily open up your mind to other stuff. Streaming's good, actually."
According to Lovett, neither he nor the rest of the band are concerned about sales.
"We never really chase record sales—we always thought it was crazy how many people wanted to buy our music in the first place.
"We just played the biggest shows of our career at Hyde Park [over the summer] and it feels like there's more fans out there than ever before."
Ben Lovett's new live music venue Omeara (6 O'Meara Street, London—near London Bridge) opens on October 20.