Mummenschanz 'You and Me': A Millennial Review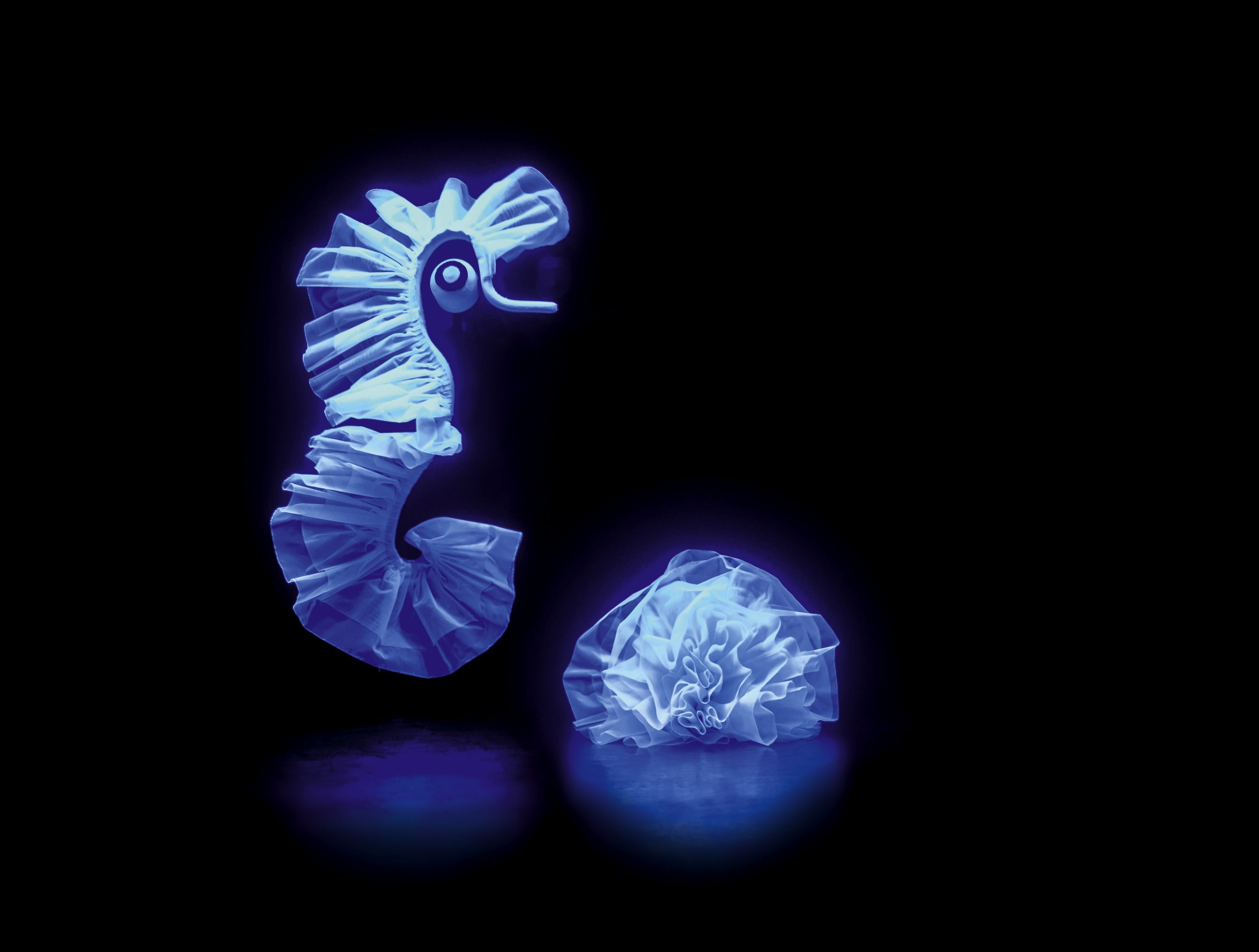 I go to a lot of weird events for work, like nude anime art pop-ups or a rap concert with clowns who soak their fans with off-brand root beer. Those pale in comparison to the oddity that is Mummenschanz, a surrealist Swiss theater troupe currently performing its 'You and Me' show at the Gerald W. Lynch Theater at John Jay College until July 22.
Mummenschanz started in 1972, and the group's name stems from the German word for "mummery" (who Wikipedia tells me were old-timey mimes). My only experience with the group was from a 1976 Muppet Show appearance on YouTube. Using post-it-notes to make faces and spandex to portray monsters, they managed to portray a remarkable degree of emotion without actually saying anything.
So, on a hot, sticky New York evening, I dragged a colleague to the theater on 59th Street without realizing what we were getting ourselves into. The crowd was mainly filled with older folks, likely ones who remember seeing the troupe in all its glory four decades ago. Grandchildren and kids were brought along for the experience, one I'm sure they will never forget. The lack of millenials had me reluctant at first, but eventually I settled into my seats and accepted my fate.
What proceeded to follow was 80 minutes of utter weirdness. It was like someone took all the noise out of Stomp and replaced it with metaphorical symbolism. Actors in giant hand costumes walked through the crowd to start the show, followed by plastic bags on sticks floating like jellyfish and fabric folded into different faces. There was no soundtrack; the only sounds throughout the show were the coughs of the crowd and a running-gag soundbite of a fly buzzing. Mild laughter broke the awkwardness, but it was fleeting and far between.
I tried to scribble notes about the performance in the pitch-black darkness, but all I had written was pure gibberish on later inspection. "Eggs, be true to yourself, creatures with removable eyes eating flies, violin masks." The results could have been replicated with a few drops of acid and and a bench in Central Park
Days after the show, I'm still not sure how to process it. At times, I was beyond bored and wished the giant trash monster would eat me, instead of a long string of plastic bags. During other portions of the show, I had an absolute blast. Themes of loss, growing up and finding yourself were explained through outlandish felt metaphors. The last two scenes were my favorite, featuring clay masks created before our eyes by the hands of the performers wearing them and cell-phone obsessed figures in hoodies (an obvious jab at the tech-addicted generation).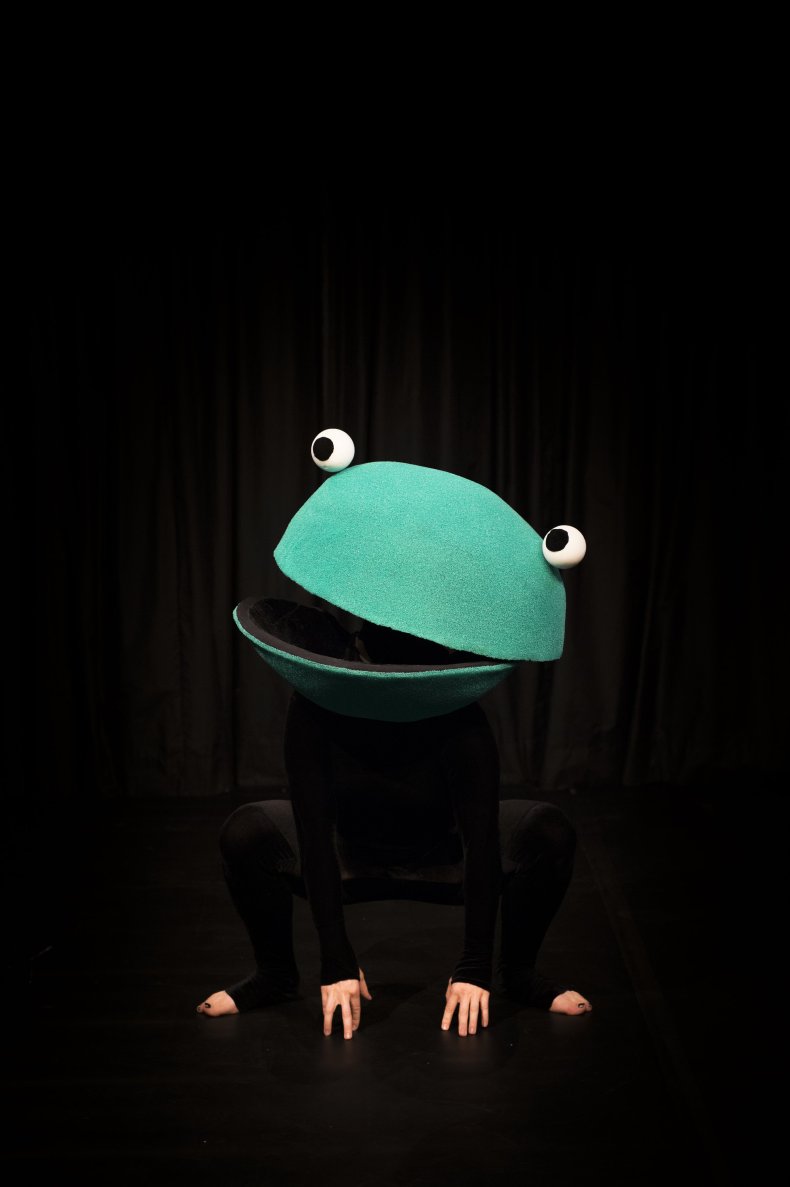 I was not the target demographic for this show. Performance art has always been more annoying than thought-provoking to me; I've spent way too much time sighing loudly at installations at the MOMA. If you don't remember this troupe from when you were younger, it may be a hard sell. Still, it was an experience I will never forget.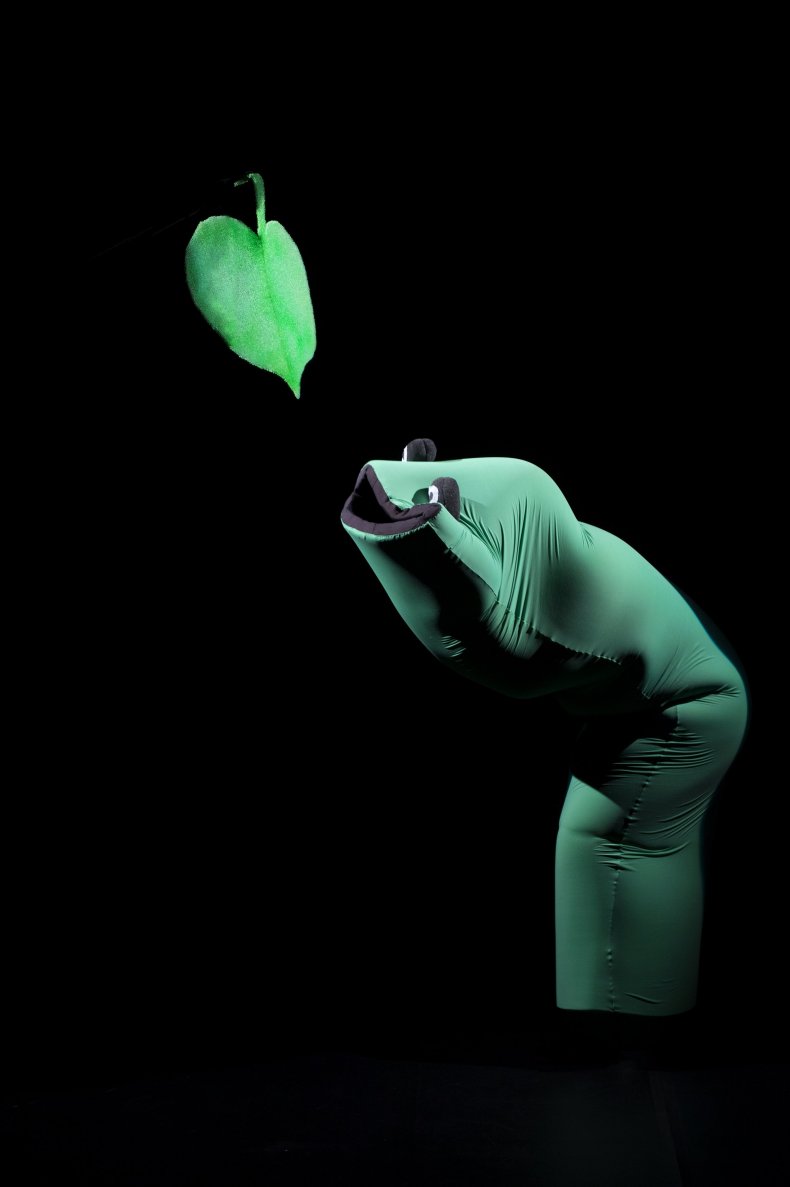 You can purchase tickets to Mummenschanz 'You and Me' on their website.