Mummers Parade 2019: Where to Watch Philadelphia's New Year's Day Street Party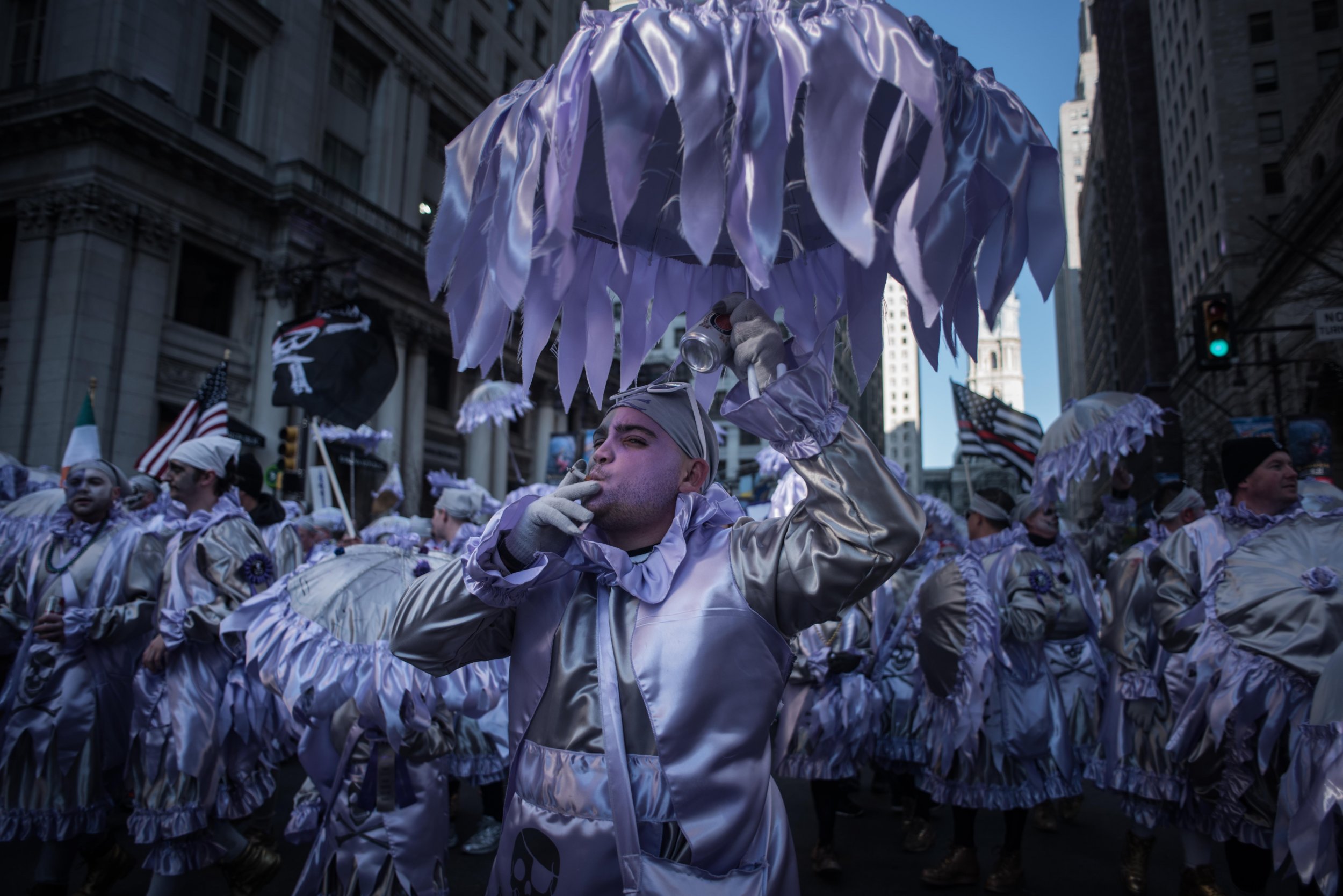 On January 1, 2019, thousands of people will flock to the streets of Philadelphia to take part in the annual Mummers Parade.
The event, which sees a host of brightly dressed performers marching through the streets, has been a true highlight for the city ever since coming to its current form almost 120 years ago.
As part of the celebrations, as many as 10,000 men, women and children across five separate divisions—Comics, Wench Brigades, Fancies, String Bands, and Fancy Brigades, each with their own unique costumes and style of performances—will parade down the city's streets over several hours.
Just like last year, the parade will begin at 9 a.m. EST from Philadelphia's City Hall and continue till around 6 p.m. The parade will proceed south on Borad Street before ending at Washington Avenue.
According to the Mr.Mummer website, there will also be four performance areas at 15th street and Market St. (Judging Station,) Broad Street and Sansom Street (String Bands,) Broad Street and Pine St (Fancy, Wenches, Comics and Fancy Brigades onlu,) and Broad Street and Carpenter Street (Fancy, Wenches, Comics, String Bands and Fancy Brigades.)
How to watch Mummers Parade
According to Visit Philadelphia, one of the best places to view the parade if you're watching it in person is from the Parade Grandstand near to the City Hall, although tickets for these spots must be booked in advance.
Alternatively, you will almost certainly get a good view of the spectacle anywhere along the main Broad Street route, providing you get there early enough.
PhillyVoice warns that areas near the city center get especially busy, with people arriving early in the morning to set up chairs in the best spots, especially near Walnut and Chestnut streets. The site recommends heading further south down Broad Street, as it tends to be less busy.
However, there are also options for those who wish to view the parade from the comfort of their homes.
The parade will be televised throughout the day on PHL17 for those who live in Philadelphia area. You can also watch the parade online via the PHL17's website or stream it live on Mr Mummer.com.
PLH17 reports that the 2019 parade stream will not be compatible with Internet Explorer and therefore it is recommended that you use another browser to stream the event such as Google Chrome.