The mummified body of an elderly Spanish woman reportedly has been discovered in her apartment some four years after she went missing.
María Amparo Plaza's neighbors in the eastern Spanish city of Valencia had not seen her for several years and assumed she had moved away, according to Spanish newspaper El País. However, the truth emerged when a fellow resident of the building peered through her apartment window.
The neighbor—named only as César by local newspaper Levante-EMV—reportedly suspected something was amiss when he noticed the same old clothes were still hanging outside the apartment of Plaza, who would now be 78 years old. After looking through a kitchen window, he noticed her legs protruding into view.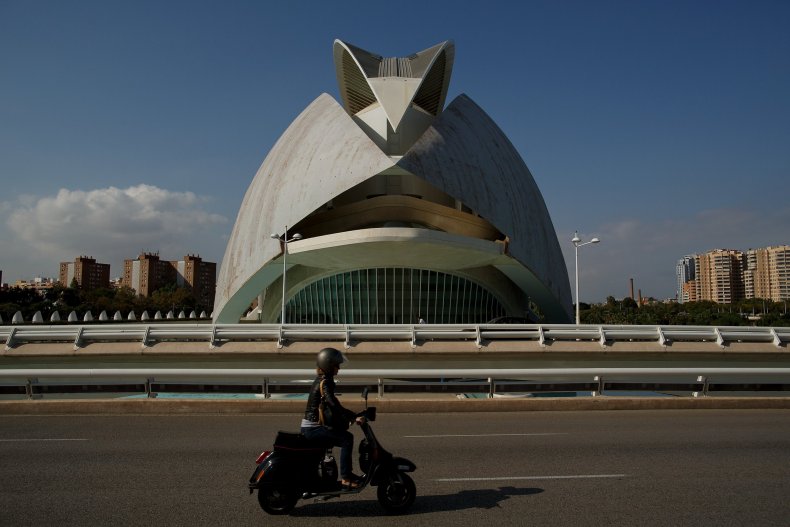 He notified emergency services, and local police and firefighters entered the apartment and confirmed Plaza was dead. All doors and windows had remained closed since Plaza's death, according to reports, and her body had been naturally mummified, or desiccated without further decay. As such, there was no strong smell to help neighbors notice the presence of a dead body.
Police reportedly said there were no signs of violence and that they believe Plaza died from natural causes. Officers are now attempting to contact her relatives.
Neighbor César told Levante-EMV that Plaza had previously lived in Argentina and mentioned she was planning to move there with a friend. That's why, he said, he did not think it was strange that he had not seen her for several years.
Plaza was reportedly renting the property from a Barcelona-based investment fund and had set up automatic payments to cover the rent using pension income. After her death, the money continued coming in and going out.
A similar incident was reported in northern Spain in July 2017, when the mummified body of a woman in her 50s was found in her apartment at least four years after she had last been seen. A police spokesman said she appeared to have died of natural causes.
Across the world, it is common for elderly people with no family or friends to die and not be discovered for some time. About 26 percent of American adults age 65 and older live alone, according to a 2015 study. As U.S. birth rates fall, elderly Americans will have fewer younger relatives to provide assistance. This increases the risk of isolation, and as people age, support networks can break down.