Bridesmaid Ditching Wedding After Bride Ignored Her For Months Cheered
A bridesmaid has been cheered for ditching her childhood friend's wedding after being ignored for months by the bride-to-be.
The wedding is this year, but this Mumsnet user is none the wiser about what is happening as her friendship with the bride-to-be began to crumble last summer.
In September last year, user Aperolsprizter wrote a lengthy post stating the dynamics have changed with her friend who is engaged.
She said: "Over the course of two months I texted about six times, ranging from [asking] if everything was normal to [asking] if I'd done something and if we could talk about it, to finally checking if she was OK.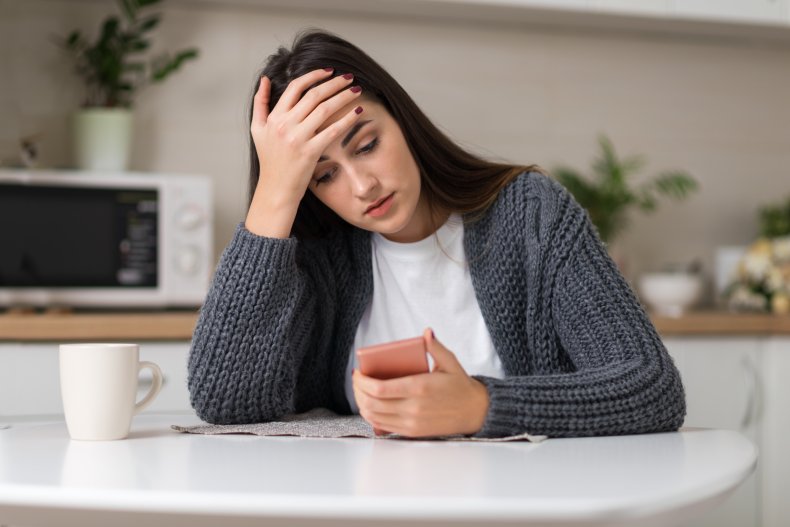 "She eventually replied this week saying I'd not done anything wrong but she felt I was 'pressuring' her and she didn't like it. I apologize."
However, their friendship is yet to return to normal as the woman has turned to the forum again for advice.
On February 7, the groom's mother got in touch with the bridal party and asked for a deposit towards the hen do. However, the friend has yet to hear from the bride-to-be and doesn't wish to contribute or attend.
"I politely replied to her directly not in the chat saying I hadn't been in contact with the bride for six months so assumed I wasn't part of the wedding," she wrote.
The mother-in-law seemed clueless and stated the friend will be in touch. However, she hasn't reached out.
In the comments, the user said: "I want to avoid ... me having to do the legwork of dropping out. If she's behaved like this she needs to have the backbone to tell me why and the buck needs to stop with her as to why I'm not at her wedding. It's on her, not me. I don't want to 'drop out' and have the responsibility of paying for the dress etc (already bought shoes etc)."
She also suggests the bride-to-be may have wanted to "reduce the wedding party."
How to Politely Uninvite a Wedding Guest
Newsweek reached out to Zoe Burke, a wedding expert, who said it's quite common for couples to "over-promise" ahead of their big day until the "reality hits and they are faced with the cost of a wedding and they need to scale back."
In 2021, the average guest size for a wedding in America was 105, and the national wedding cost of a wedding was $28,000, according to online wedding planner The Knot.
"Hiding away from it will cause awkwardness and will definitely damage your relationship with the person," told Burke, the editor of U.K.-wedding planner site Hitched.
"It's better, to be honest with them and explain the situation. Most people will be very understanding as everyone knows a wedding is a considerable expense.
"If the reason isn't financial and it's more personal, I would still suggest tackling it in a kind and honest way: give your friend (or former friend!) the respect they deserve and explain that you feel you've grown apart, for example.
"It's much better for everyone to clear things up and saves a lot of long-term hurt and confusion all around."
What Do the Comments Say?
The most recent post has gained a lot of traction and 95 percent of 1,191 Mumsnet users have sided with the original poster.
One user said: "The OP has previously been told her attempts to reach out were 'pressuring' by the bride so it would be massively obtuse to then escalate that to calls or doorstep visits. The bride essentially created a can't-win situation where OP can't reach out but can't walk away without looking like the villain."
"I wouldn't do anything: the ball is very firmly in the bride's court and I'm assuming the MIL will question her, if she is not prompted by her MIL well you know you have been well and truly ghosted. I wouldn't leave the chat group either, [so] no-one can then say you haven't left the lines of communication open," said another.
"I also remember your last thread and think it's certainly at the point where you need to put an end to it. This gives you the opportunity to do so with some clarity and dignity. Good luck OP. The bride has no grace," commented another person.