Munich Bans Backpacks From Oktoberfest Over Extremism Fears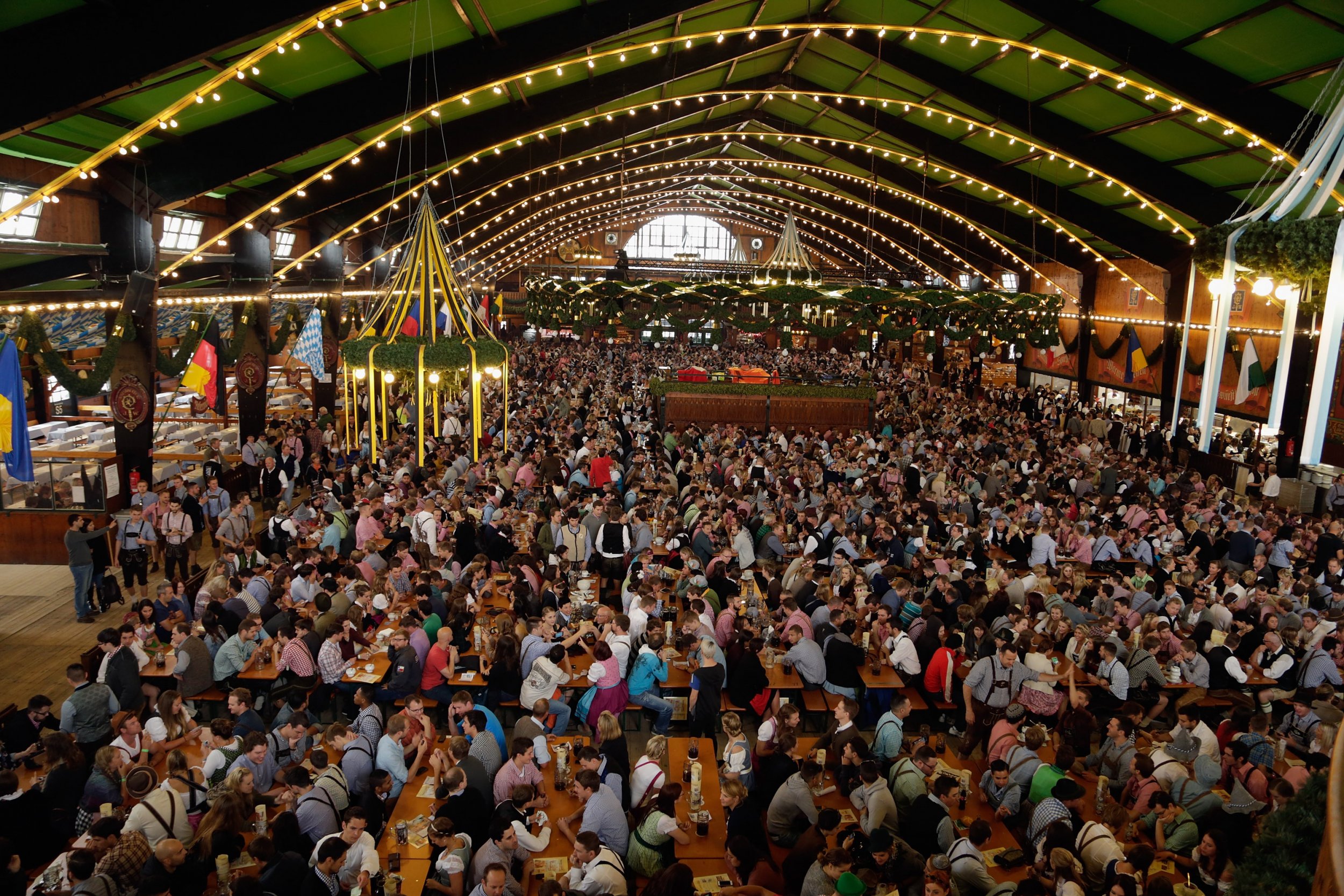 The German city of Munich is to ban backpacks from this year's Oktoberfest beer festival and build a fence around its perimeter in the aftermath of three extremist attacks, two claimed by the Islamic State militant group (ISIS) and one by a far-right gunman, in Bavaria in July.
Deputy mayor of Munich Josef Schmid said on Wednesday that bags larger than three liters (0.8 gallons) in capacity would not be permitted into the festival. The event is to be held between September 17 and October 3.
The festival "won't become a high-security zone, but there will be important changes that affect all guests," Schmid said, speaking to reporters.
Officials announced additional increases in security measures, including a 350-meter fence to secure the perimeter of the entrance to the festival site. The entrance had previously been open, the Associated Press reported. More security personnel will also be hired for the event.
The extra security measures are set to cost Munich authorities millions of euros more in order to ensure that the event passes without incident.
The world's most famous beer festival is also set to install a loudspeaker with multiple languages in the event of an emergency as hundreds of thousands of tourists descend on the German city.
The new measures come after July's three attacks, which all took place within a week of each other. In the two ISIS-claimed attacks, only the attackers died, one in a suicide bomb blast outside a music festival in Ansbach and one in an axe attack on commuting train passengers near the city of Wuerzberg.
Both attackers were refugees seeking asylum in Germany. In the third attack, a far-right German-Iranian national launched a shooting spree at a shopping center in Munich, killing nine people.
The event attracts more than six million people every year who plough their way through 7.3 million liters of beer over the two weeks. The festival has become so crowded that authorities will not expand the number of spaces any further, as emergency services have issues reaching anyone affected through the crowds.
Oktoberfest has suffered an extremist attack previously. In 1980, a right-wing extremist detonated a bomb that left 12 people dead, plus himself, and wounded more than 200 in what is known as the 'Wiesn attack.'