Munich Shooter Was Proud of 'Aryan' Heritage and Shared Birthday With Hitler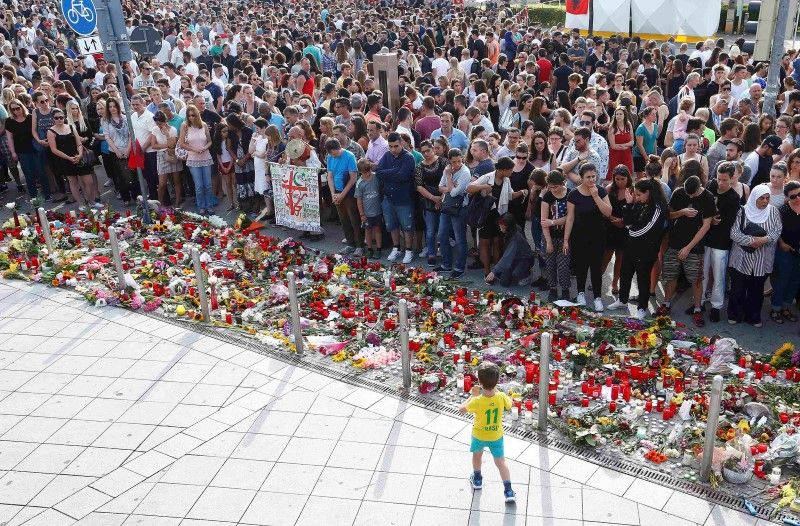 German police believe that the gunman in the Munich shooting was inspired by his right-wing beliefs, which included a pride in his "Aryan" heritage and his shared birthday with Adolf Hitler, local media reported Wednesday.
Germany's FAZ newspaper, citing investigators, reported that Iranian-German Ali David Sonboly, 18, "hated Turks and Arabs." He was proud of his "Aryan" heritage, believing Iran to be where they had originated.
He launched a shooting rampage outside a McDonald's restaurant before entering a shopping mall in the southern German city last Friday, killing nine people. Every victim in the attack had a migrant background, leading investigators to suspect that it was an attack motivated against foreign nationals.
He had told friends that it was an "accolade" to have the same birthday as Hitler, and held racist views about minorities, according to newspaper Frankfurter Allgemeine Zeitung.
Sonboly also admired Norwegian mass murderer Anders Breivik, who killed 77 people in 2011, exactly five years before the day that he carried out his own attack. He had also visited Winnenden in southeast Germany where a gunman shot and killed 15 people at a school in 2009, according to The Guardian.
Authorities arrested a 15-year-old who had been in touch with Sonboly before he carried out the attack and had also planned to embark on a shooting rampage. Police apprehended him Monday after finding ammunition, weapons and bomb-making instructions at his home.
The details come as Germany deals with a spate of violent attacks across the country, with four taking place in just a week.
Two attacks—an axe attack on a train near the southern city of Wuerzberg and a suicide bombing outside a festival in Ansbach, in which only both attackers died—were claimed by the Islamic State militant group (ISIS). In another attack, a Syrian asylum seeker stabbed and killed a woman to death in the city of Reutlingen but authorities said it did not have links to extremism.
German Chancellor Angela Merkel has cut short her summer vacation to hold a press conference Thursday as she battles criticism of her open-door refugee policy. Germany let in more than a million refugees in 2015, the highest intake in the European Union, and she has faced criticism for perceived silence in the wake of the four attacks in the last week.