Second Teenager Arrested In Connection With Munich Shooting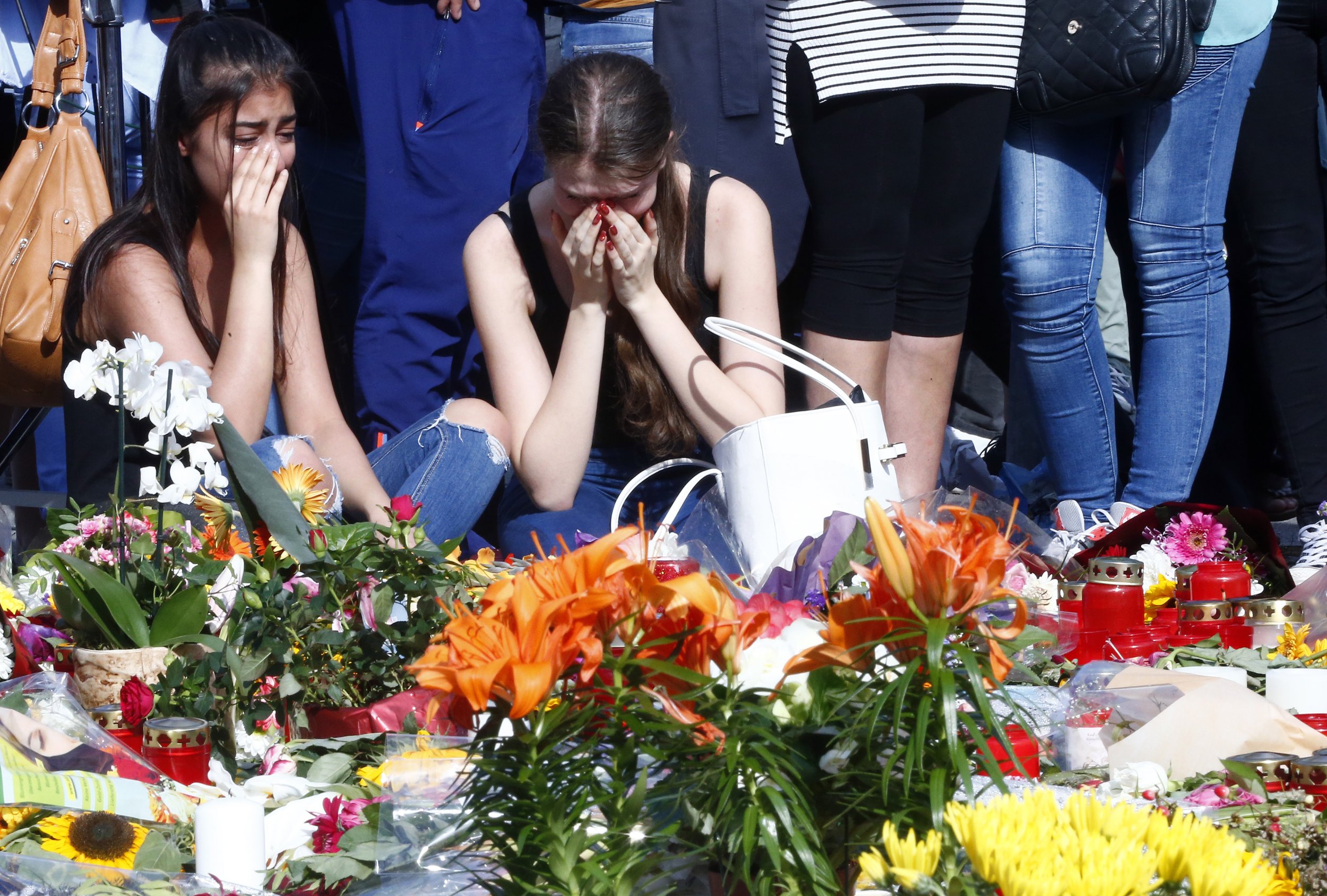 Police in Germany have arrested a second teenager in connection with the shootings at a Munich shopping center on Friday.
Authorities said the 16-year-old Afghan, arrested Sunday, may have been a "tacit accomplice" to Ali Sonboly, the 18-year-old whose gun rampage in the city left nine people and Sonboly himself dead.
The 16-year-old is under investigation over suspicions he may have failed to report Sonboly's attack and could have played a role in a Facebook post aimed at inviting people to a site near Munich train station.
At least seven of Sonboly's victims were teenagers. In addition to the dead, 35 people were injured.
The killer is thought to have had a fascination with school shootings, and Bavarian police said he had visited the town of Winnenden, site of a famous 2009 school shooting, in 2015.
The Glock pistol he used is likely to have been bought on the "dark web," an un-indexed section of the internet that allows users to preserve anonymity.
Although the state of Bavaria has been tense since a knife attack on a train last Monday that was claimed by the Islamic State militant group (ISIS), there is no evidence of a political motivation for Friday's attack.