'Sesame Street' introduces Julia, a Muppet with autism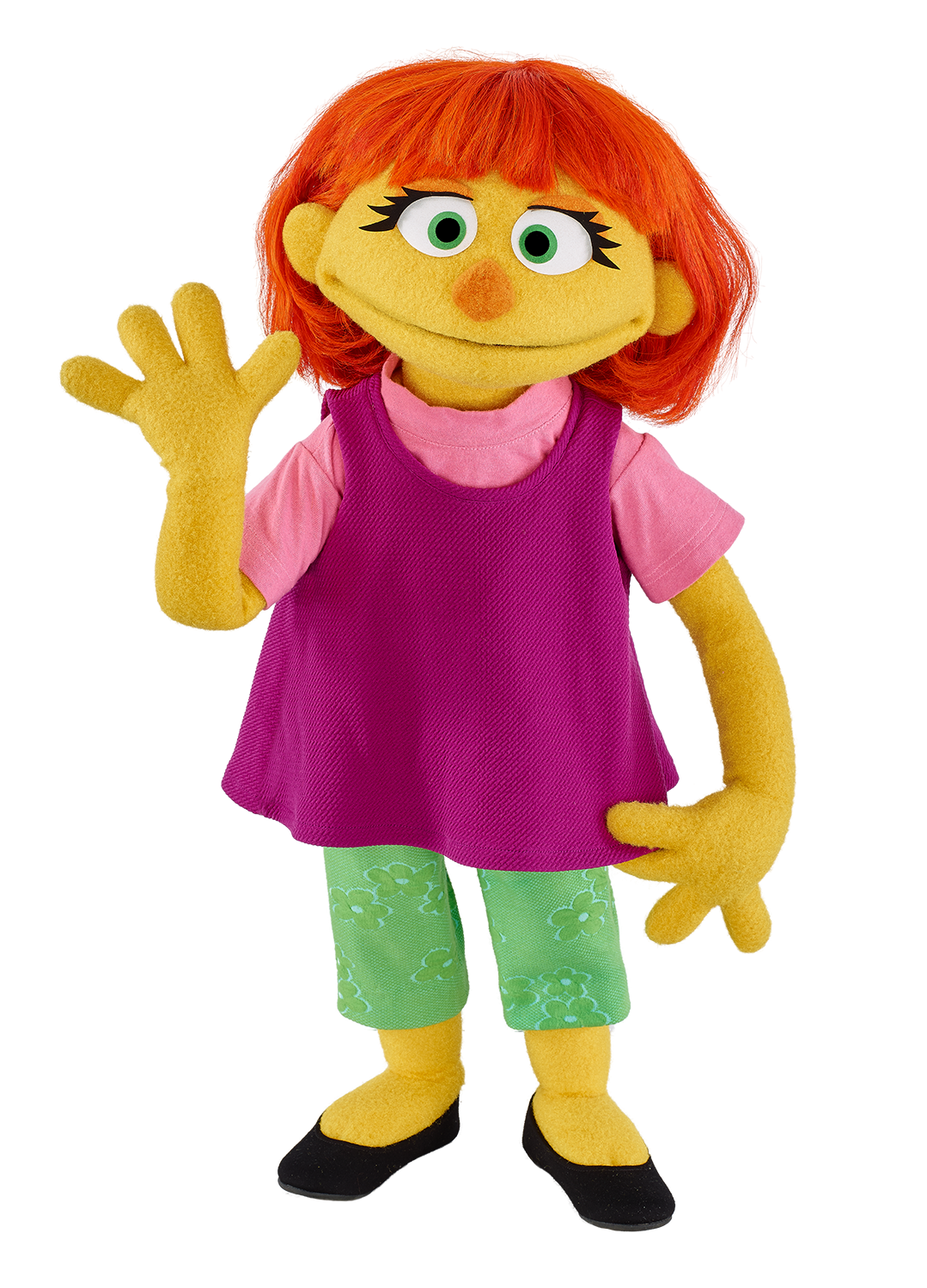 "Sesame Street's" newest cast member in 10 years, Julia, has yellow Muppet skin, orange hair and often carries a somewhat tattered stuffed bunny. She is also autistic, a first for the show, which began in 1969.
The Centers for Disease Control and Prevention estimates that autism spectrum disorder has been identified in one out of every 68 children—1.5 percent of all children—in the United States and is more than four times more common among boys than among girls. The diagnosis encompasses a wide range of behaviors, communication abilities and learning abilities. There is no medical treatment for ASD, but various therapeutic interventions may promote development in children with autism.
The new Muppet was introduced in digital form through online books and apps last year. Julia will make her television debut on April 10 in an episode airing simultaneously on HBO and PBS and will appear in one other episode this season.
The character was developed as part of the show's autism initiative, "See Amazing in All Children," which aims to raise awareness about autism and provide material that is relevant to families with autistic children. The goal of creating Julia, says Sherrie Westin, executive vice president, global social impact and philanthropy, Sesame Workshop, is twofold. "The character is a tool for families with children with autism and may also help destigmatize autism."
To develop the character, Sesame Workshop worked closely with experts and families in the autism community. "We heard from families about how they felt isolated and that what they wanted most for their children was inclusion," says Westin. She notes that removing that sense of isolation was a central motivation in creating Julia.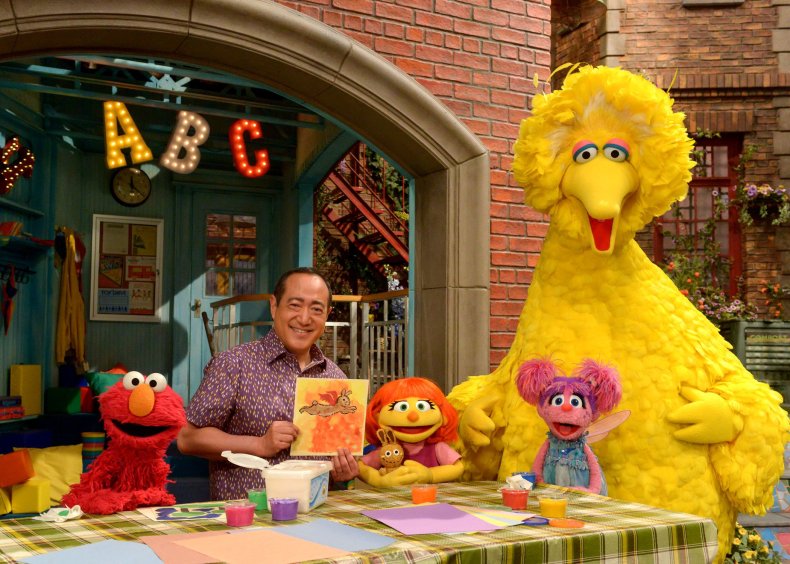 Although children with autism are no more alike than any other children—"It's not a portrayal of every child with autism," says Westin—the show settled on a few traits intended to convey that Julia, who is 4, may be slightly different from other children. Sesame Workshop consulted with experts at the Autism Society of America and elsewhere to create a character that portrayed common traits of children with autism. "When they talk, they may not look you in the eye even though they are listening," says Scott Badesch, CEO and president of the Autism Society of America. Julia is like that. She is also bothered by loud noises and often repeats things.
Scenes with Julia are intended to remove whatever discomfort people may feel upon meeting a child with autism. When Julia doesn't respond to Big Bird's initial friendliness, Abby, another Muppet, explains to Big Bird that Julia has autism. Other scenes emphasize all that Julia has in common with the other characters and also her strengths.
The ultimate goal, says Westin, is to promote "acceptance, inclusion and empathy."