Moscow's Muppets: How 'Sesame Street' Became a TV Hit in Post-Soviet Russia
Car bombings, death threats and free market economics are not the first thing that come to mind when one thinks of Sesame Street.
But that's exactly what the woman tasked with bringing the beloved kids' TV show from the U.S. to a post-Soviet Russia still grappling with the end of Communism came up against.
As the newly formed Russian Federation struggled to find its feet in the early 1990s, the U.S. government recognized a perfect opportunity to import Western values into the country via a group of lovable puppets.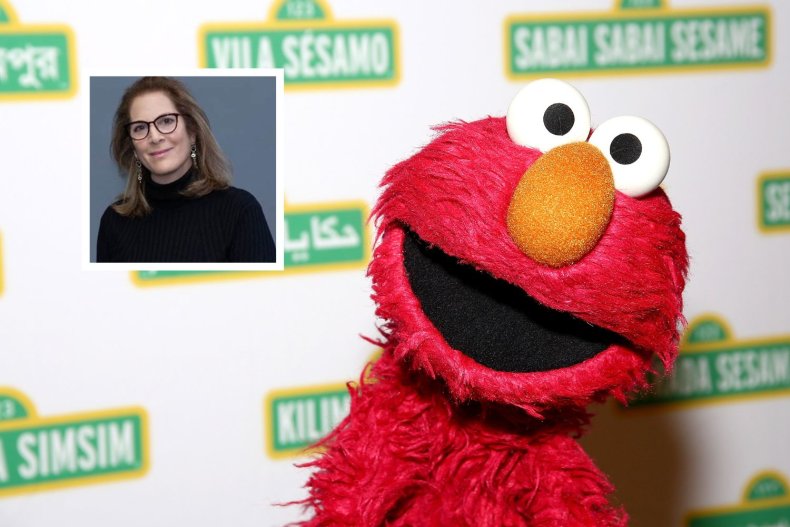 So the government approached Sesame Workshop—the production non-profit organization behind Sesame Street— and offered up to $10 million dollars (about $21.5 million dollars today) to get the show up and running.
Self-confessed russophile and TV producer Natasha Lance Rogoff was approached with the mammoth task of transplanting the very progressive kids' show into a country with wildly differing values, while also sourcing business partners finding and a Russian broadcast partner to air the show.
"The premise of creating a Russian version of Sesame Street was that the Muppets would be the ideal ambassadors to bring idealistic values of tolerance and freedom of expression children, and also to model the skills that they would need to thrive in an open and free market society," Lance Rogoff told Newsweek.
She would go on to help build Ulitsa Sezam (Russian for Sesame Street), which first aired in 1996. It was such a big hit it aired on two public broadcasters—at a time when there were only four TV stations in Russia.
"It aired across 11 different time zones, across about one-sixth of the world's surface and continued broadcasting for 10 years, well into Putin's era," Lance Rogoff explained.
Her original task was huge not only because of the constant "cultural clashes," but also the danger to her life. "There was no rule of law," she said, with those in the broadcast industry a particular target. The writer even knew people who were assassinated.
"The transition to post-Soviet life was actually more terrifying than Soviet life," Lance Rogoff explained, describing how one of her contacts was killed in a car bombing just weeks after she sat in the vehicle with him to try secure a deal for the show, "I had been in that car, it was too close for comfort."
Lance Rogoff has detailed her unbelievable experience in a new memoir called Muppets in Moscow: The Unexpected Crazy True Story of Making Sesame Street In Russia, where she described being "pitted against 300 years of Russian thought."
A combination of her Russian ancestry and love of Russian literature, followed by a "fascination with dictators," Lance Rogoff decided to pack her bags and move to what was then Leningrad in the early 1980s to study Russian.
"I wanted to see what it was like to live inside a place like that. First, it was the romance of literature that first drew me in, this absolutely fascinating soulful, but cruel world and then obviously the politics drew me in too," she explained.
As someone who had spent many years living in the Soviet Union, writing and directing documentaries about it, Lance Rogoff knew she would face some challenges getting Ulitsa Sezam off the ground,but the "opposition was way more than I expected."
"Communism had existed for 70 years and it was a completely different system from what we understand... [and] any society that is transitioning to a different structure is going to face opposition... but we're creating a show for children which is a very intimate personal thing," the author explained.
The team's aim was to ensure Ulitsa Sezam "was going to reflect Russian culture and values... and they needed to decide what that was going to be."
One such anecdote was when a group of educators who had been brought in to work with the creative team to build the show's content got into a fierce debate about depicting children in wheelchairs.
A math teacher stood up dramatically to assert "it was exploitative to show children in wheelchairs on TV," while another asked genuinely questioned why "'normal children' would want watch to watch a TV show with 'not normal' children."
Another pointed out the healthcare system was so bad in Russia that many disabled children would never even get a wheelchair so might feel bad seeing other kids with chairs. The argument went around in circles for hours and was getting heated until one educator with the experience of working with disabled children piped up.
"'I work with these children everyday, they want to laugh and play... they should be seen as valuable'," Lance Rogoff recalled.
She added: "When she finishes talking, I look around and a bunch of the educators are crying... it was very moving and for me that was a transformative day."
Another "cultural clash" came when they were brainstorming how to teach kids raised under communism about the free market, so Lance Rogoff suggested doing a scene with children running a lemonade stand on the sidewalk outside their home. But she was quickly shut down because in the USSR, people who sold "items on the street were criminals and Mafia."
About 60 percent of Ulitsa Sezam's entire production was driven by locals, and the sets recreated to reflect the new Russia rather than New York streets where the original program was set.
They even created three Russian puppets for the show, including Lance Rogoff's favorite, Zeliboba, a very tall furry blue Dvorovoi (tree spirit) who can smell music and is "sweet and childlike, always helping people."
Lance Rogoff reflected on the show's indelible mark, but also how little has changed in the 27 years since Ulitsa Sezam first premiered.
She spoke of Russia's ongoing military aggression against Ukraine, and realized many of the people fighting on either side probably grew up watching Ulitsa Sezam.
"I realized that many of our team members have had to leave Russia because they were speaking out against the war, not wanting to fight and they had to flee... many of them are in their late 20s and early 30s," she started.
"They are children of Ulitza Sezam... I'm very proud of the accomplishment we made on both sides of the Atlantic."
Muppets in Moscow: The Unexpected Crazy True Story of Making Sesame Street In Russia is available to buy now.