Body of 'Murdered' Canadian Mother of Four Found Buried on Cuban Beach
A Canadian mother of four has been found dead on a beach in Cuba, where she was holidaying.
Antoinette Traboulsi, who worked at a hospital in Quebec, is believed to have flown to the Caribbean island on Friday.
Global Affairs Canada said Traboulsi, a Canadian citizen, had been "murdered" on the island, but did not release more information about the exact circumstances surrounding her death.
She was found buried in a shallow grave, her family told CTV News.
Traboulsi, a sanitation worker at the Sacré-Coeur Hospital in Montreal, had three teenage daughters and a son in his twenties.
According to her family, the 52-year-old had rented a room at a small hostel in the resort town of Varadero. On Sunday, she went to the beach, posting photos on social media, but did not show up to a meeting she had organized with a Cuban friend later that day.
After reporting her missing, local police were said to have told the friend to wait 48 hours in case she appeared. After two days with no news of her whereabouts, a search was carried out. Traboulsi's belongings were still in her hostel room and a search was carried out on a nearby beach, where her body was found.
Sami Soussa, the victim's cousin, told CBC: "She loved music; she loved dancing. She loved taking pictures because she wanted to create memories for herself, for her family. She was living a beautiful life. She was greatly appreciated at work.
"It's very hard to know how to feel. It goes from anger to sadness, to questioning; trying to be strong for her family, her kids, her mother, my mother as well," he said. "She would never jeopardize her health or her safety, or her life because she really cared about her kids and her life here in Canada."
Traboulsi had reportedly made several trips to Cuba in recent years before her latest visit, falling in love with the island and learning Spanish. Her family said they were not aware of Traboulsi being in any trouble in Cuba, or having fallen out with anyone while she was there.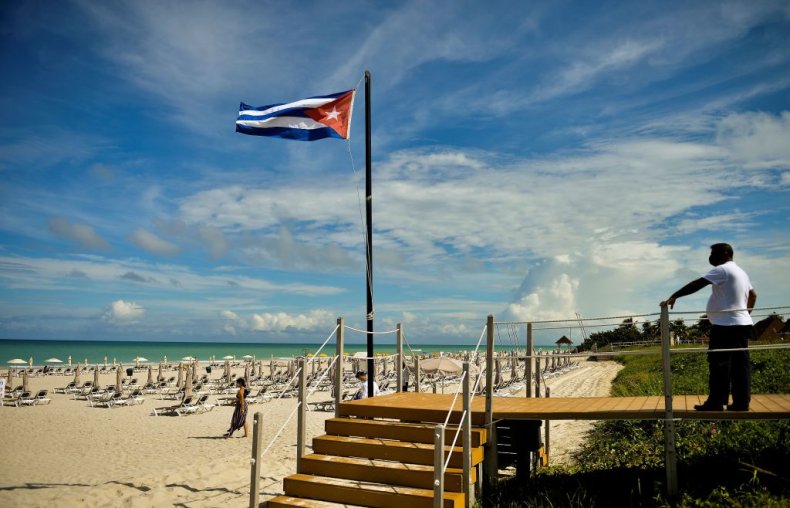 "You can see the light in her eyes, of joy," Soussa said. "Every time she went there, she discovered it anew.
"It was her regular routine to go there whenever she could. You know, spend some time, disconnect, take some time off to breathe."
In a statement, Global Affairs Canada said: "We offer our deepest condolences to the family and friends of the Canadian citizen who has been murdered in Cuba. Consular services are being provided to the victim's family."
Newsweek has contacted Global Affairs Canada for further comment.