Murder Capitals: These Are the World's Most Violent Cities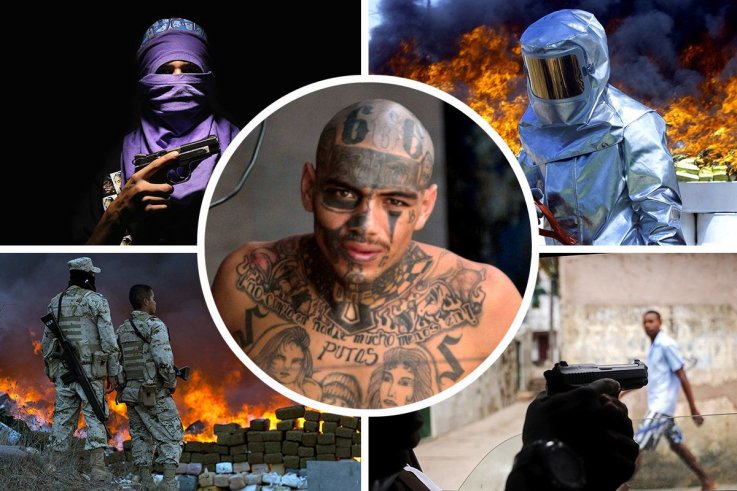 It's a list that no country wants to top. But Mexico's Citizens' Council for Public Security's annual ranking of the world's most violent cities shows that some nations are far more affected than others by violent crime.
Of the top 50 most violent cities, 42 were in Latin America, a region that struggles with political instability—sometimes due to U.S. interference—as well corruption, illegal drug trade and gang violence.
With 17 cities on the list, Brazil has the lion's share of violent places. The country's most violent city is Natal, located in the country's poor northeastern region, where drug lords fight for dominance. Some 38 percent of Brazilians name violence as the country's top problem, according to a 2018 survey.
Mexico comes in second with 12 cities on the list, including Acapulco, the beach town once popular with U.S. tourists before the Narco wars spilled over into the area. The CIA says the violence levels there are comparable with Iraq and Syria, and warns citizens not to go.
But sandwiched on the list between two other Mexican cities is an entry closer to home—St. Louis, Missouri. The local homicide rate, fuelled by gun violence, has been acknowledged locally: "The level of violence in our city is at a crisis level," St. Louis Mayor Lyda Krewson said at a press conference in its City Hall last year. Three other U.S. cities also appear on the list.
Only cities with more than 300,000 people are counted, and the figures don't include deaths in combat zones. Cities with unavailable data are also missed out.
As well as impacting the lives of citizens now, a city's violence has repercussions that echo down generations. Poor children growing up in violent places are less likely to escape poverty than their peers in stable, peaceful cities.
This list reveals the places that have the most work to do in regards to tackling this serious problem.