Murder on the Dancefloor: The Strange Death of Britain's Nightclubs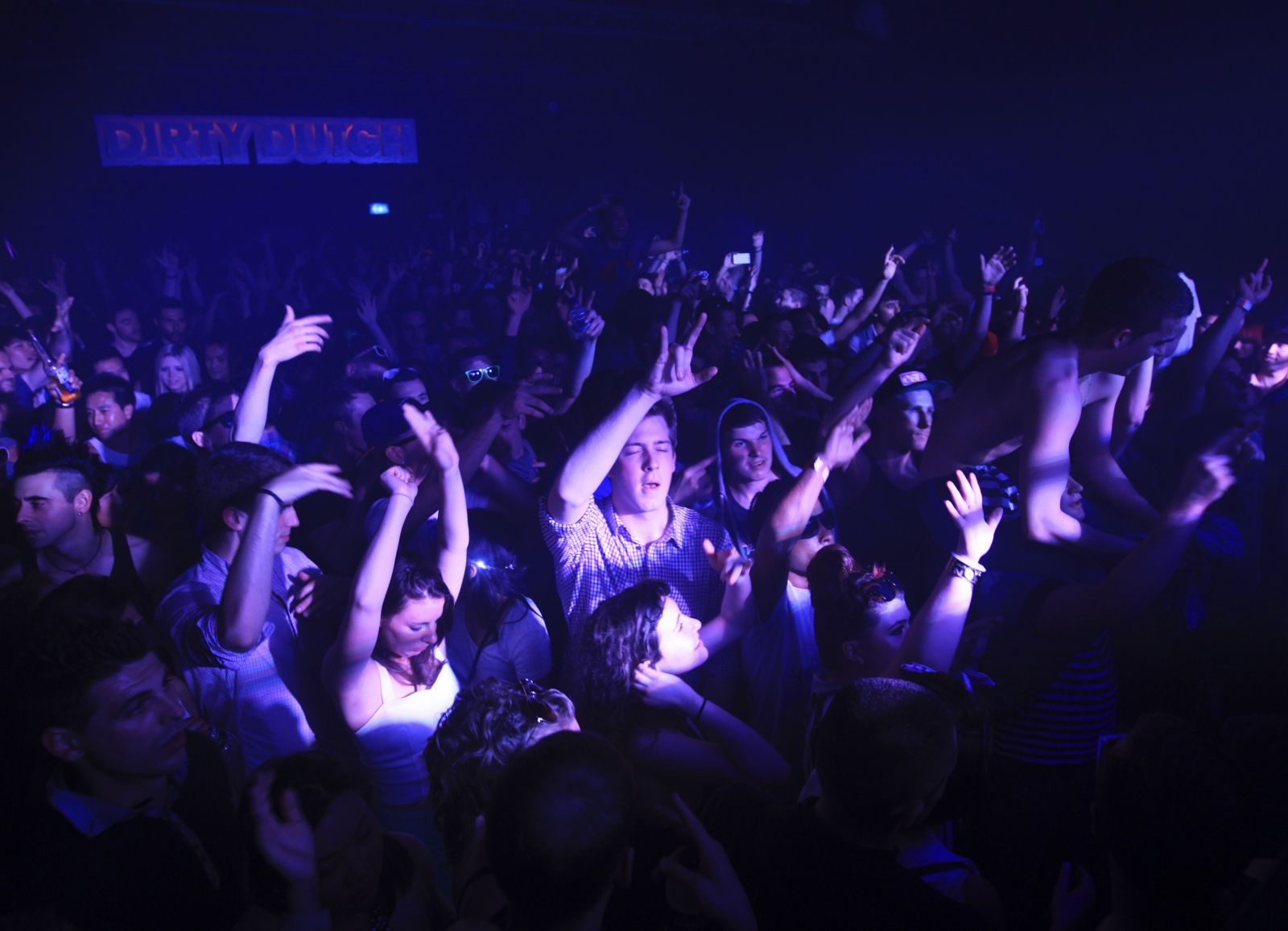 Britain's nightclubs are facing a crisis. In the last 10 years the number of UK clubs has dropped by over 1,400 according to figures from the Association of Licensed Multiple Retailers, meaning that Britain has lost almost half its nightclubs in a decade.
Whereas other European cities are taking active steps to protect and promote their nightlife, London seems in danger of being left behind. Amsterdam has a dedicated 'Night Mayor' responsible for advising the council on the city's after-hours activities; Parisians elected an unofficial 'Mayor of Nightlife,' Clment Lon, in 2013, whose task is to improve the city's late-night offerings; and Berlin's Club Commission has been working to preserve club culture since 2000.
In stark contrast, the London borough of Hackney is just days away from introducing strict curfews for new late-night venues with a local councillor claiming the area has reached "saturation point." As pop-up venues and street festivals materialize with increasing frequency, formerly neglected areas of cities are transformed, and local councils and the police crackdown on late-night venues, Britain's traditional nightclubs are having to navigate an increasingly difficult world in order to keep their doors open.
In London, long-established and well-known venues have been closing at a rapid rate. King's Cross clubs, The Cross, Canvas and The Key all closed down in 2008, the same year that saw Turnmills in Farringdon, which once had a 24-hour license, close its doors. Matter, founded by the owners of the world famous Fabric, closed down in 2010 after only two years with Music Week reporting that the club recorded 1 million ($1.6 million) losses. Cable, which occupied arches under London Bridge underground, was forced to close in May 2013. In January this year the much-loved Plastic People also hosted its last night and iconic nightclub Madame Jojo's closed down last November, much to the upset of Soho regulars.
Big clubs have faced similar issues outside of London. The legendary Glasgow club The Arches went into administration in June despite widespread support for the venue both from punters and celebrity fans, including Trainspotting author Irvine Welsh. Sheffield lost the 3,500-capacity club Embrace in the summer of 2014, while Gatecrasher One, formerly The Republic closed in 2007 following a fire at the venue, but never reopened.
Lohan Presencer, the CEO of Ministry of Sound nightclub, tells Newsweek that clubs are facing threats from two angles. "There's been a squeeze on people's spending and an uphill struggle to coexist with much needed residential development," he said, before describing Ministry's own struggle to keep its doors open. "The threat from the redevelopment of a neighbouring building into flats was nothing short of existential. Whilst it went on way too long and cost us well over a million pounds, [Mayor of London] Boris Johnson, to his great credit forced agreement from both sides. Without that leadership we would undoubtedly have been facing closure."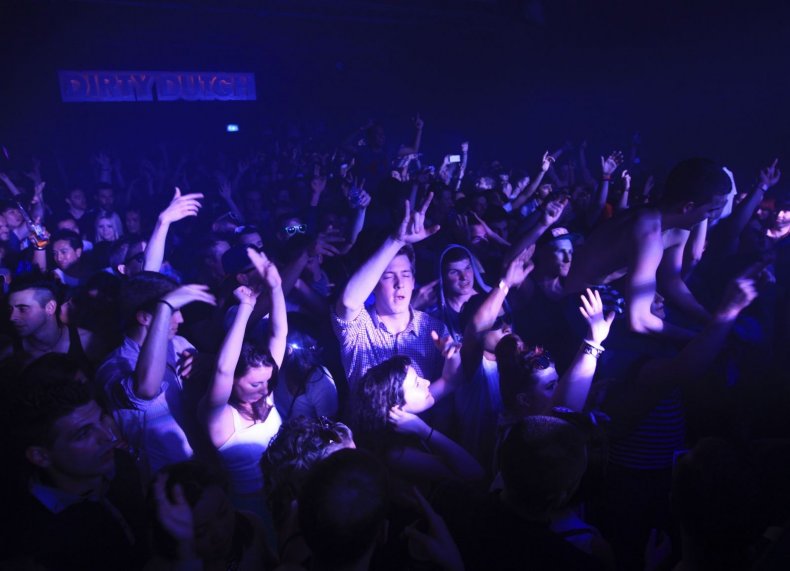 Presencer's club has so far managed to navigate the difficult conditions created by London's regeneration but many venues have not fared so well. The trio of King's Cross clubs were built on mostly derelict land and the arches they were homed in were former garages and haulage companies. However, in 2006 a major development and regeneration project began across 67 acres in the area with plans for 2,000 new homes, three parks, an outdoor swimming pool and 3.4 million square feet of office space to be completed by 2025. The cobbled streets which used to host the infamous parties are now being transformed into Coal Drops Yard, an "exciting new shopping, bar and restaurant destination" according to its website.
The building that formerly housed Turnmills nightclub has reopened as a six-story office block and Cable, after two years of legal wrangling, was shut down by Landlord Network Rail to make way for the redevelopment of London Bridge station. At the time its owners posted a statement on their website saying they were "devastated and in shock," alongside pictures of bailiffs using an angle grinder to gain access to the building. Crucifix, also located in the arches close to Cable was also closed due to the station's expansion in March this year.
But it's not just rising rents that clubs need to deal with. Over the last few years there have been indications that millennials and younger generations are turning their backs on traditional nightclubbing. The 2008 economic crisis led to a marked spike in youth unemployment, with figures reaching a record high in November 2009, and this, coupled with the increase in student tuition fees to 9,000 ($14,000) per year in 2012, meant that students and young people simply didn't have as much money to spend. In an interview with the Financial Times Peter Marks, the chief executive of one of Britain's biggest nightclub operators, said he'd noticed the change in student lifestyles. "There's definitely less emphasis on alcohol. Pre-exams we've been quieter this year than in prior years as people have really put their heads down and studied...9,000 is a sobering enough number for anybody."
Statistics released in June this year by the Office for National Statistics revealed that the proportion of young people (16-24-year-olds) who said they were tee total increased by over 40% between 2005 and 2013. Over the same space of time, young adults who were 'frequent drinkers' fell by two thirds, while the proportion of those in the same range who were binge drinkers fell by over a third.
Alan Miller, chief executive of the Night Time Industries Association (NTIA), a body dedicated to protecting the UK's nightlife, believes nightclubs and bars get a bad rap, and has his own theory about the closures.
"Policy makers both locally and nationally see these venues as easy targets," Miller said. "The attitude is that clubs create crimes rather than them being victims of it."
Miller points out the range of new security measures that many clubs have introduced over the last few years. "We've got more CCTV, ID scanners, even breathalysers at the door, but we're still being held responsible not only for things that happen on the premises but outside them too. As the police's resources have been cut away they're increasingly looking at stat driven objectives and they are wanting less pressure on their resources. They think reducing clubs will reduce crime levels."
Miller is now in talks with the Home Office and local councils in order to "change the narrative" about the night-time economy. "It's a dynamic, buoyant industry which influences music, fashion, culture and employs a whole range of young people. Now it's about winning people's hearts and mind and convincing the authorities that the UK needs us."