Judge Upholds Murder-For-Hire Convictions for Charleston Banker, Mistress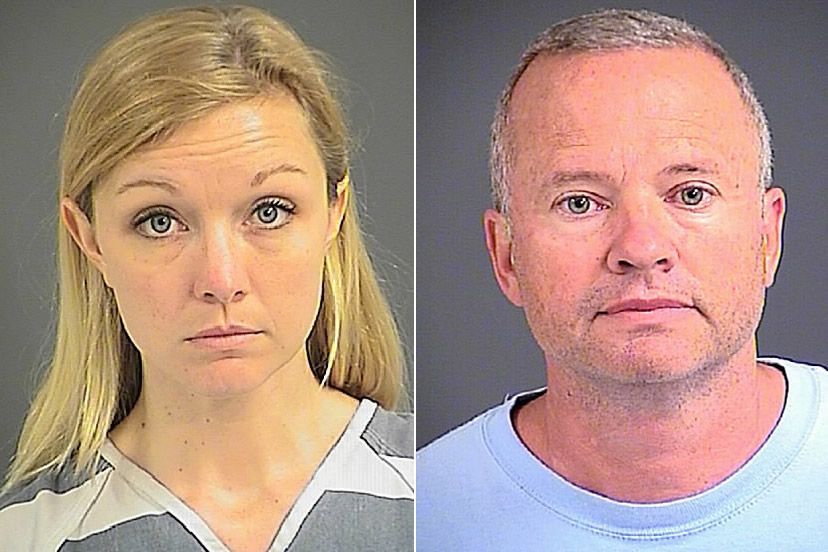 A South Carolina judge this week upheld murder-for-hire convictions against Wendy Moore and Christopher Latham after the pair attempted to argue they were not guilty of a 2013 plot to have Latham's estranged wife, Nancy, murdered.
The plot was first discovered when police pulled over Aaron Wilkinson, who subsequently admitted he and his former prison cellmate, Samuel Yenawine, were planning a murder on behalf of the couple. Latham, a banking executive, was dating Moore, his assistant, while he was still married to Nancy. Moore was previously married to Yenawine, who killed himself in jail before he could testify in the trial.
It was Yenawine who brought the murder-for-hire plan to Wilkinson, though he described the would-be victim as a witness in a racketeering case, not as the woman who was married to his ex-wife's new boyfriend. It was Moore who provided Yenawine with what authorities called a "hit packet," including maps and personal information about the target and her family, including photographs of her daughter and her home. Photographs in the packet were linked back to Latham's cellphone and the handwriting on the note was matched to Moore.
A grand jury brought an indictment against Moore and Latham in August 2013 and they were tried in February 2014. While Moore was found guilty of all counts against her, Latham was found guilty of only a single count, using interstate facilities in the commission of murder-for-hire. In their appeal, the couple argued "their Fifth Amendment right to indictment by a grand jury was violated" because of how instructions were presented to the jury.
"They took issue with the judge's instruction," Nathan Williams, the assistant U.S. attorney in South Carolina who was involved in prosecuting the case, tells Newsweek. "They thought he expanded the instruction beyond what was charged in the indictment." The appeals judge disagreed with their assessment of the instruction.
Moore and Latham also claimed the district court "improperly admitted out-of-court statements made by...Yenawine." By the time the trial was under way, Yenawine had already killed himself, but the government called a friend and former cellmate of his, Tyler Lee Tudor, to testify. Under oath, Tudor discussed murder-for-hire plans Yenawine had shared with him. According to his description, Yenawine said his victim was involved in the South Carolina Lottery. Indeed, Latham's estranged wife was on the state's lottery commission.
"Yenawine's statements were inherently unreliable, given that Yenawine might have thought he could 'cut a deal to tell his story,'" a legal filing obtained by Newsweek notes. Williams, however, says that had Yenawine lived to see a court date, he likely would've been prosecuted.
The judge, too, did not feel the statement was enough of a reason to throw out the convictions. Moore, 39, will continue serving a 15-year sentence and Latham, 52, will continue serving a 10-year sentence. The arguing attorneys noted on the appeal did not reply to request for comment. The would-be victim was made aware that the appeal had failed immediately after the judge made the decision, Williams says.