Music Producer Irv Gotti Under Fire After Detailing Kiss With Ashanti
Irv Gotti is receiving backlash from viewers of The Murder Inc Story after he detailed how he made a move on the singer Ashanti.
The music producer, who is also the CEO and co-founder of Murder Inc. Records, tells a story in the new BET docu-series which has irritated a number of viewers. Fans of the singer Ashanti have called out Gotti for his behavior within the story, while others suggested they're simply cringing at Gotti's recollection.
The five-part series The Murder Inc Story on BET tells how the record label was founded in 1999 and became a successful business and hit-maker in the noughties with musicians including Ashanti, Ja Rule, Charli Baltimore and more signed up.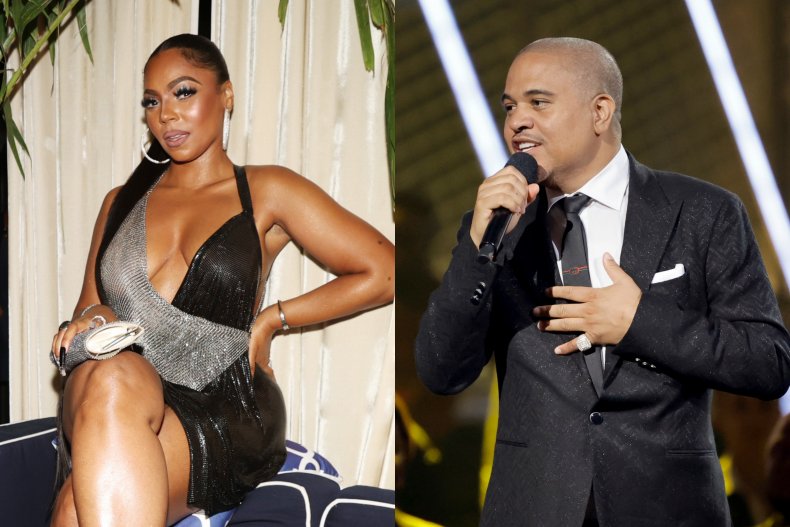 The clip which turned heads was shared on Twitter by @thats_faithv21, with over 920,000 people watching it at the time of writing. Within the 45-second clip, Gotti tells the story of being in the studio one day with Ashanti.
"I'm on my own and Ashanti's coming to the studio every day, and our friendship and bond is naturally growing." Gotti's story is intercut with footage from the pair in the studio.
"And she used to wear these Juicy sweats, and her ass was looking fat. Her ass was looking great." At this point, the person filming the clip can be heard saying "Oh my God, he's such a perv."
"So one day I was like 'yo, I'll take you home,'" Gotti recalled, "She said, 'bet, cool.'
"Walk her to her front door of her crib. She turns to say goodbye, and I just kiss her and grab her ass, and just mwah," Gotti says as he gestures with both hands.
"It was like, 'what took you so long?'"
The person filming the clip laughs in the background as the segment ends. @thats_faithv21 wrote "Irv is sick" alongside the video.
"I had NO IDEA Ashanti was being preyed on like this," wrote comedian and influencer Jessie Woo, "And the fact that he's being given the space to speak on her like this is unacceptable." Woo wrote that in response to the clip from the documentary, but earlier this month Woo had called Gotti "cringe" for mentioning Ashanti in a Drink Champs interview.
Actress Masika Kalysha gave Gotti a new nickname in response to the clip. "Perve Gotti showing exactly how these men in powerful positions prey on us. It's been a "secret" for years now he tryna make it cool and funny. Smh disgusting," she wrote.
Writer and author David Dennis Jr. criticized Gotti for focusing on the wrong part of The Murder Inc. Story. "Irv Gotti has a really fascinating career arc and story and had a real chance to redeem the Murder Inc legacy and he's choosing to ruin it all by being a dweeb about Ashanti." He continued, "It's all about his obsession with a woman out of his league from 20 years ago who is paying him dust in 2022."
Writer Britni Danielle pointed out that the age difference at the time when Gotti kissed Ashanti should be addressed. "Irv is over 10+ years older than Ashanti. We need to stop acting like it's okay for a 30+ y/o producer/label owner to get involved w/ a 19 y/o singer trying to break into the biz. The power dynamics are not even CLOSE to be equal, & that's before we even talk about Irv's wife."
Music producer Gotti has worked with a number of artists over the decades including Jay-Z, DMX, Foxy Brown, Kanye West, and of course, Ashanti. Ashanti's music career took off in 2002 with the chart topper "Foolish" while her first two albums, Ashanti and Chapter II also both hit number one on the Billboard 200.
Newsweek has reached out to Gotti and Ashanti for further comment.