Murder of Non-Binary Teen Killed at Christmas Party Broadcast on Facebook
The murder of a gender non-conforming teen at a holiday party in Prichard, Alabama was broadcast live on Facebook in December, according to the victim's family.
Jaheim Pugh, a 19-year-old who used both male and female pronouns, was in attendance at the party when gunfire erupted. Pugh, who was wearing a rainbow-colored bodysuit, was hit. The video broadcast on social media showed Pugh lying on the floor as other partygoers declined to offer assistance. According to Pugh's mother Tiffany, a person on the video could be heard to say about the victim, "If he wasn't wearing that dress, he would still be alive."
"You sat there for 20 minutes and recorded him on the floor," Tiffany Pugh told WALA in December. "No CPR, nothing!"
"People hated him because of what he wore and it's not right," Tiffany Pugh said. "They took somebody special because he wore a dress."
James Lee James, Jr. was booked and charged with Jaheim Pugh's murder in Mobile after turning himself in to authorities.
"Whoever did it, you need to come and fess up to it," James told reporters at the time of his arrest, according to WKRG. "All you motherf*ckers talking about I did it, you know I ain't do it. Y'all need to come down here and fess up to this man for real."
James was out on bond for a separate crime at the time of his arrest. At a December hearing, an Alabama judge denied bond for James, setting a court hearing for February.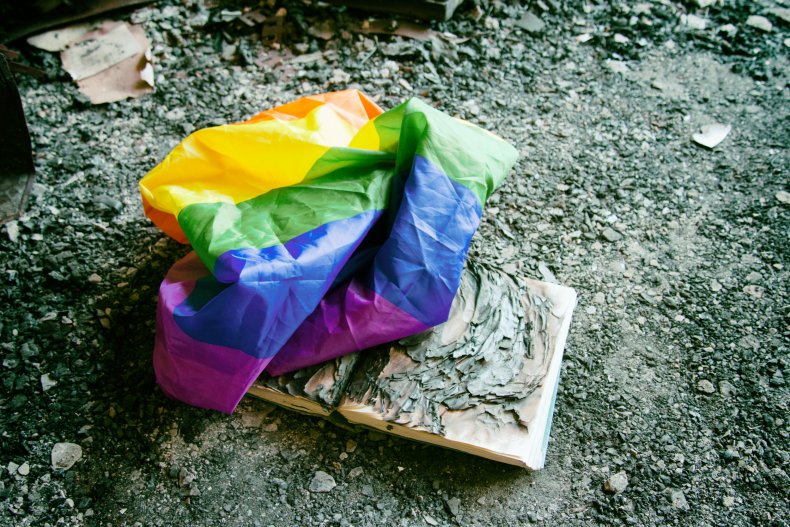 Although the Pugh family has expressed a desire to have the shooting investigated as a hate crime, police have said there is no evidence to support the claim. Alabama's current hate crime statutes do not take crimes against gender identity or sexual orientation into account. Newsweek reached out to the Alabama Attorney General's office for comment.
According to the Mobile County Sheriff's Office, 2 other individuals were injured during the shooting at the holiday party where Jaheim Pugh was killed.
Data released by the FBI in November indicated that 16.7 percent of hate crimes reported in the U.S. during 2019 targeted members of the LGBTQ community, with 2.7 percent of those crimes being committed against transgender or gender non-conforming individuals. Hate crimes based on a victim's sexual orientation were the third largest category.
"These alarming statistics represent real trauma for individuals and families across this country who have to bear the brunt of these hate crimes," said Human Rights Campaign President Alphonso David in a November statement. "As the Biden-Harris administration assumes office, we must recommit ourselves to advocating for mandatory hate crimes reporting across the country, better training for law enforcement officers to recognize bias-motivated crimes, and greater inclusion and equity in our communities."